Announcement, National Team
13 National Team Athletes Attending Joint Camp in Denmark
July 24, 2023WRC announces the 13 athletes travelling to Musholm to participate in a Joint Training Camp with Parasport Denmark.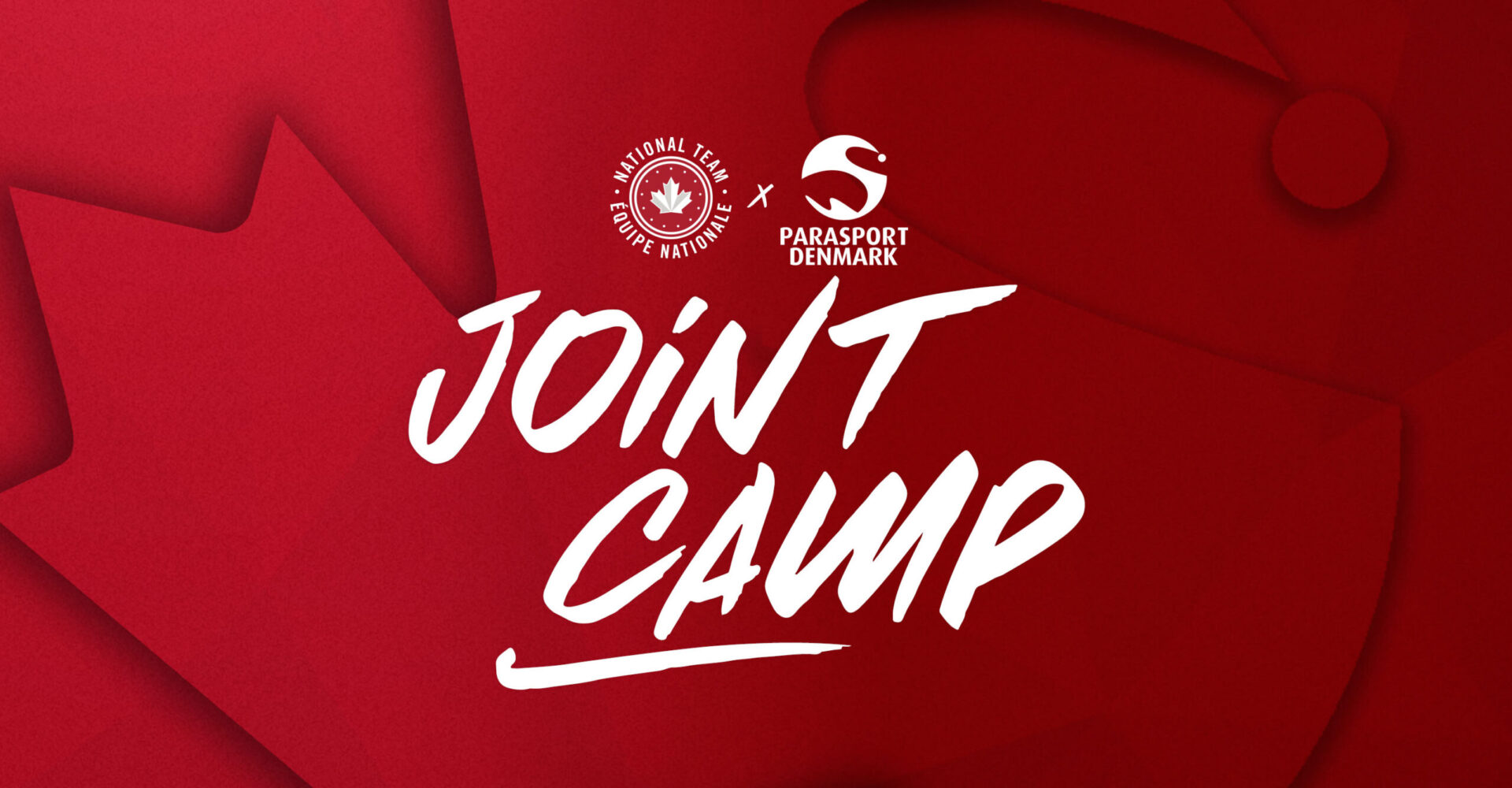 July 24, 2023 (Musholm, Denmark) – Wheelchair Rugby Canada announces the 13 athletes travelling to Musholm to participate in a Joint Training Camp with Parasport Denmark.
"Denmark has been part of the Worlds elite, as confirmed by their 4th place on home soil last fall [at World Championships], said Head Coach, Patrick Côté. "We're excited to be working alongside Denmark in preparing for our busy fall competition schedule."
Canada will compete against Denmark, Great Britain and Australia in Pool A this October at the International Wheelchair Rugby Cup in Paris, France.
"We are immensely grateful for the collaborative partnership with the Danish National Team, as it has proven instrumental in elevating the quality of camp. The synergy between both teams will enhance our practices and provide access to unrivaled facilities.
The Joint Training Camp will take place August 2-6, at Musholm Holiday Sports Conference Center.
Canada's Camp Roster
3.5 Zak Madell*, Calgary, AB
3.0 Matt Debly, Windsor, ON
3.0 Mike Whitehead*, Windsor, ON
2.5 Rio Kanda Kovac, Toronto, ON
2.5 Joel Ewert, Prince George, BC
2.0 Travis Murao*, Toronto, ON
2.0 Cody Caldwell*, Cavan, ON
2.0 Ben Perkins, Brockville, ON
1.5 Yanick Racicot, Montreal, QC
1.0 Patrice Dagenais*, Embrun, ON
1.0 Trevor Hirschfield*, Parksville, BC
1.0 Melanie Labelle**, St-Hubert, QC
0.5 Eric Rodrigues*, Mississauga, ON
* Denotes athletes with Paralympic experience
** Female athlete
Training camp will serve as an opportunity for centralized player development and building towards major international competitions; Santiago 2023 Parapan American Games will provide direct qualification to the Paris 2024 Paralympic Games next summer with a first-place finish.
Canada currently sits 5th internationally in the World Wheelchair Rugby (WWR) rankings.
Post-camp, the National Team will travel to Nantes, France for Paris2024 Paralympic Staging Familiarization. 
ABOUT SANTIAGO 2023 
The Chilean capital Santiago will host the seventh edition of the Parapan American Games in 2023. It will be the first time that the South American country stages the event. In the previous two iterations, Canada (2015) and USA (2019) took gold in wheelchair rugby. More information on Santiago 2023 will be released this summer. 
ABOUT WHEELCHAIR RUGBY CANADA
Wheelchair Rugby Canada is the national governing body for the Canadian Heritage Sport of wheelchair rugby. We strive to be a world leader, advocate for athletes with a disability, and maintain excellence throughout our programs, from recruitment to retirement.
MEDIA CONTACT
Nathan Lederer
Communications and Marketing Manager
Wheelchair Rugby Canada
nathan@wheelchairrugby.ca or 905-531-7428