Make A Donation
Changing Lives Through the Power of Wheelchair Rugby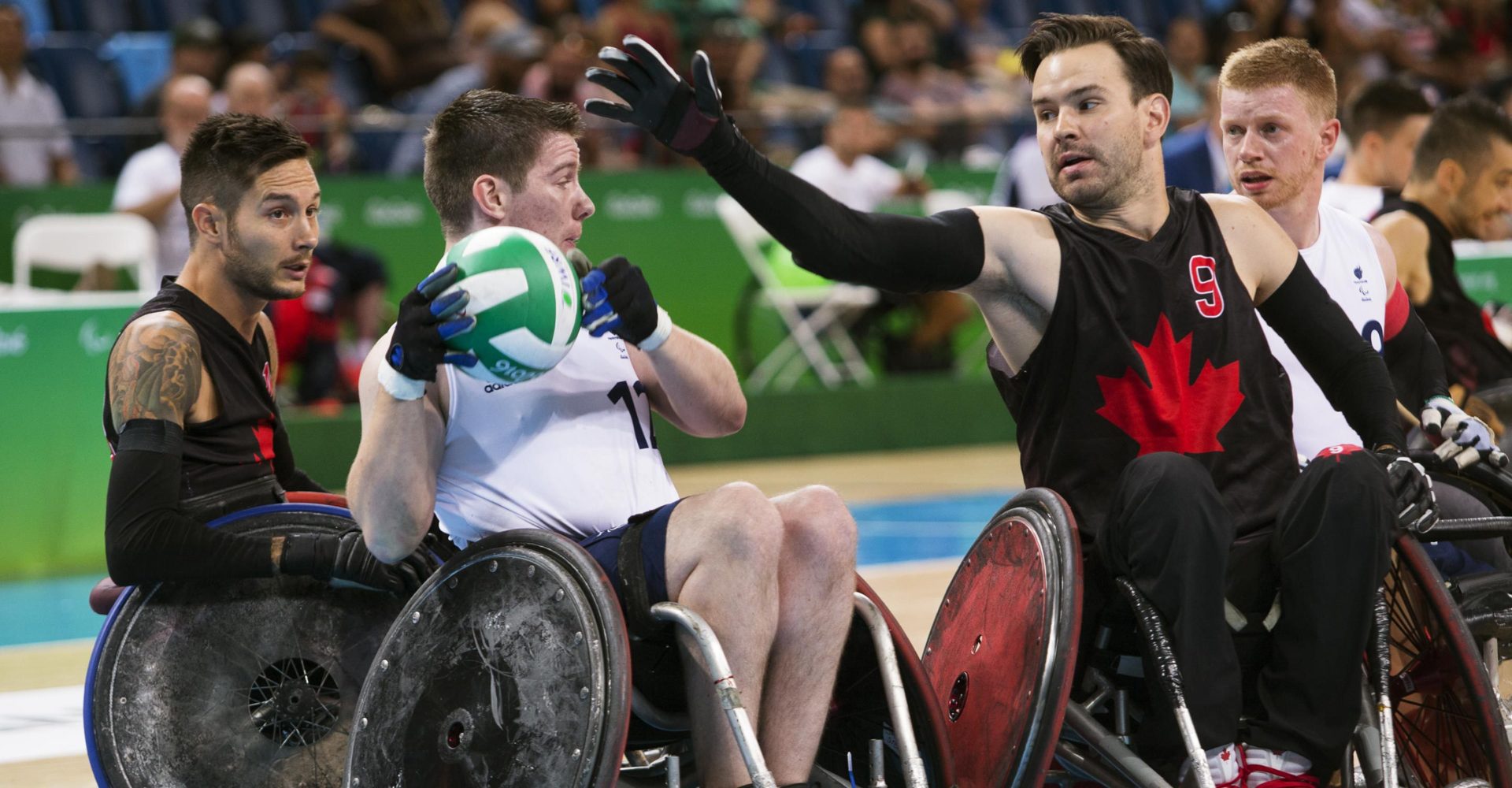 We need your help to ensure that every Canadian has the opportunity to gain strength, independence, and confidence through wheelchair rugby.  Please make your one-time tax-deductible donation today to Wheelchair Rugby Canada. Or consider becoming a member of our monthly donor program and make the impact of your gift even greater. With your support, we can change lives for the better!
Canadian Charitable Registration Number: 10686 8706 RR0001
Recurring Donors get access to exclusive perks including WRC Store Discounts, personalized messages, priority invitation to WRC events, and an apparel kit ($1000 annual contribution).
Our Programs
Your donation will make a difference! The support you provide will help Wheelchair Rugby Canada provide a wide range of local programming and services to wheelchair rugby players across Canada, from the grassroots level all the way to current and future Paralympians. To learn more about our programs, click one of the four emblems: