Podium Club
Apply for 2023/2024 Podium Club Funding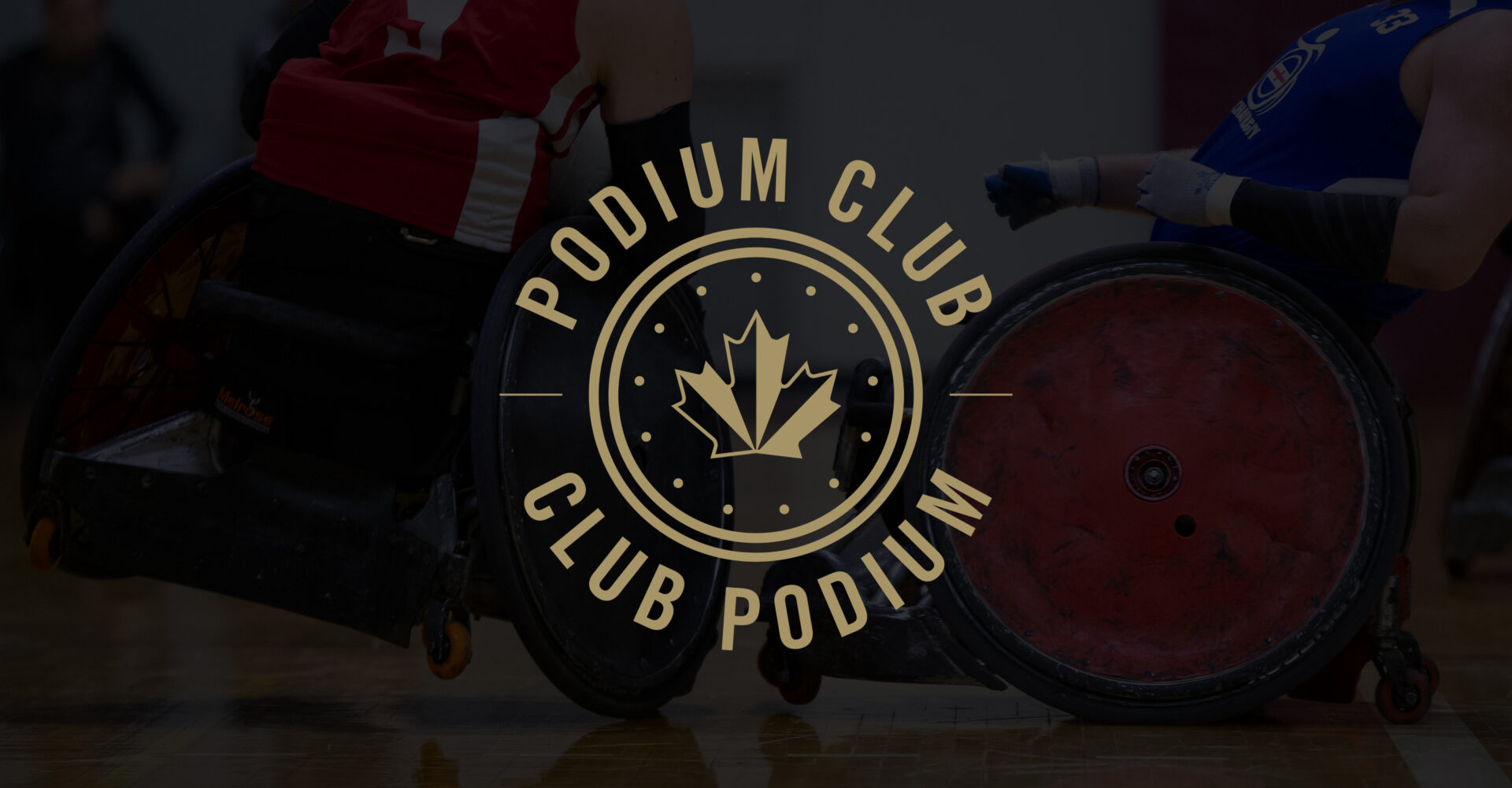 Podium Club is an innovative program designed to support the development of wheelchair rugby clubs across Canada. It uses a multi-tiered approach, historically Bronze, Silver, and Gold levels of support that are geared towards the elements we've identified in our Long-Term Athlete Development Model.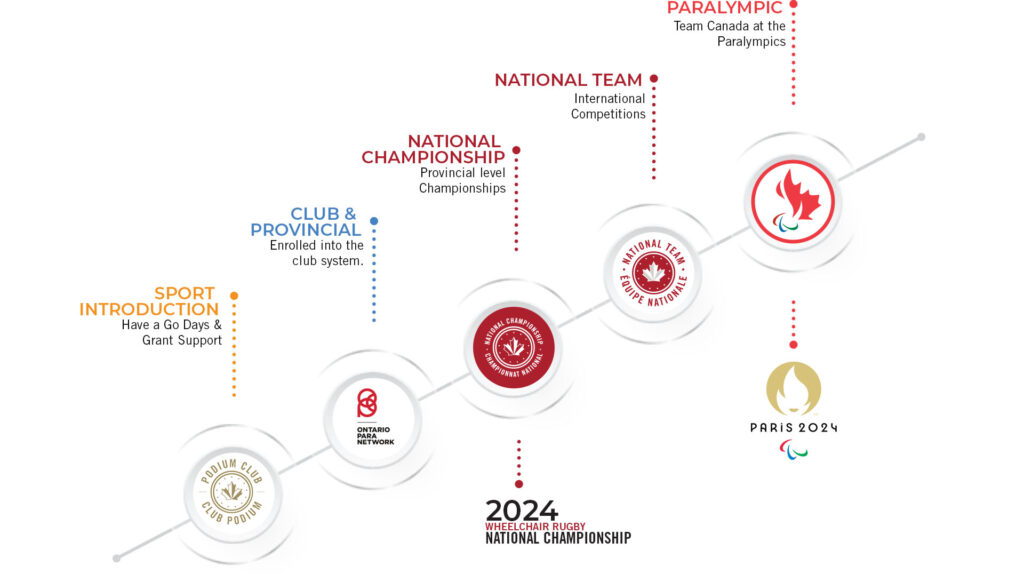 2023 / 24 Podium Club Application Information 
The 2023/24 Podium Club is evolving to a measurable project-based application that aligns systemically and addresses the varying needs of each club and province. Successful applications will demonstrate club and PSO alignment and provide evidence that their programs are achieving this to receive our financial support.   
Successful applicants may now receive up to $3000 to allocate toward projects that support their priorities in one of three areas, as outlined in the matrix below.  Applicants may only apply under one pillar.  
The matrix below can be used as a guide in determining club priorities. 
Deadline to submit: Friday, August 25, 2023. 
Podium Club Priority Matrix
| | | |
| --- | --- | --- |
| Enhancement | Canadian Competition Support | Club Growth & Recruitment |
| Officials and Classifiers | Facility | Marketing |
| IST Support | Travel | Volunteers |
| Safe Sport Initiatives | Registration | Have a Go Days |
| Equipment | Accommodation | Facility |
Deadline has passed for 2023-2024 applications.
PLEASE NOTE THERE WILL NO DIRECT FUNDING FOR SPORT SPECIFIC WHEELCHAIRS THIS YEAR.
This year successful applications will demonstrate club and PSO alignment and provide evidence that their programs are achieving this to receive our financial support.. If you have any questions regarding your podium club application please contact the Domestic Development Manager, Adam Frost (adam@wheelchairrugby.ca). We look forward to receiving your applications later this summer, good luck.
Important Dates:
August 1, 2023 – Applications Open
August 25, 2023 – Submission Deadline
September 1, 2023 –  Application Status Returned
March 15, 2024 – Podium Club Report Deadline
FAQ
Total Funding Awarded: $50,000 CAD (15 grants)
Competition Travel: 19%
Competition Hosting: 25%
Athlete Recruitment: 7%
Daily Training Environment: 40%
Official & Classifer Development: 9%
Total Clubs Funded: 10
Total Provinces Funded: 5
Wheelchair Rugby Association Map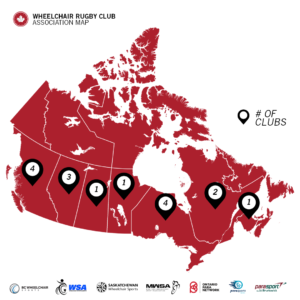 How will the Podium Club Committee make its decisions? 
Is there a plan to increase participation?

Does your application identify programming gaps and does it have a plan to address them.
Have you demonstrated that your club/PSO is aligning with other provincial wheelchair rugby programs.

Is your project appropriate for the level of athletes in your programs?

Is your budget reasonable for the project you are applying for.
Why are you not funding sport chairs this year?
There is less available granting money, and the committee has decided to prioritize programs.
The application says that $3000 is the maximum amount awarded, is there a minimum?
This has not been determined by the committee yet however the minimum amount awarded last year was $2000.
Why are we being asked to align with our PSO's?
While club development is still the priority of the Podium Club grants there needs to be national, provincial and local alignment to ensure the success of our sport programs.
Why do I need to provide updates on the progress of our programs this year?
To receive the 2023/24 grant your project needs to align with what you described in your application.  Updates with the Domestic Development Manager are intended to help with alignment.