About
Safe Sport
WRC recognizes the importance of creating a safe environment and developing a culture of trust in the sport system.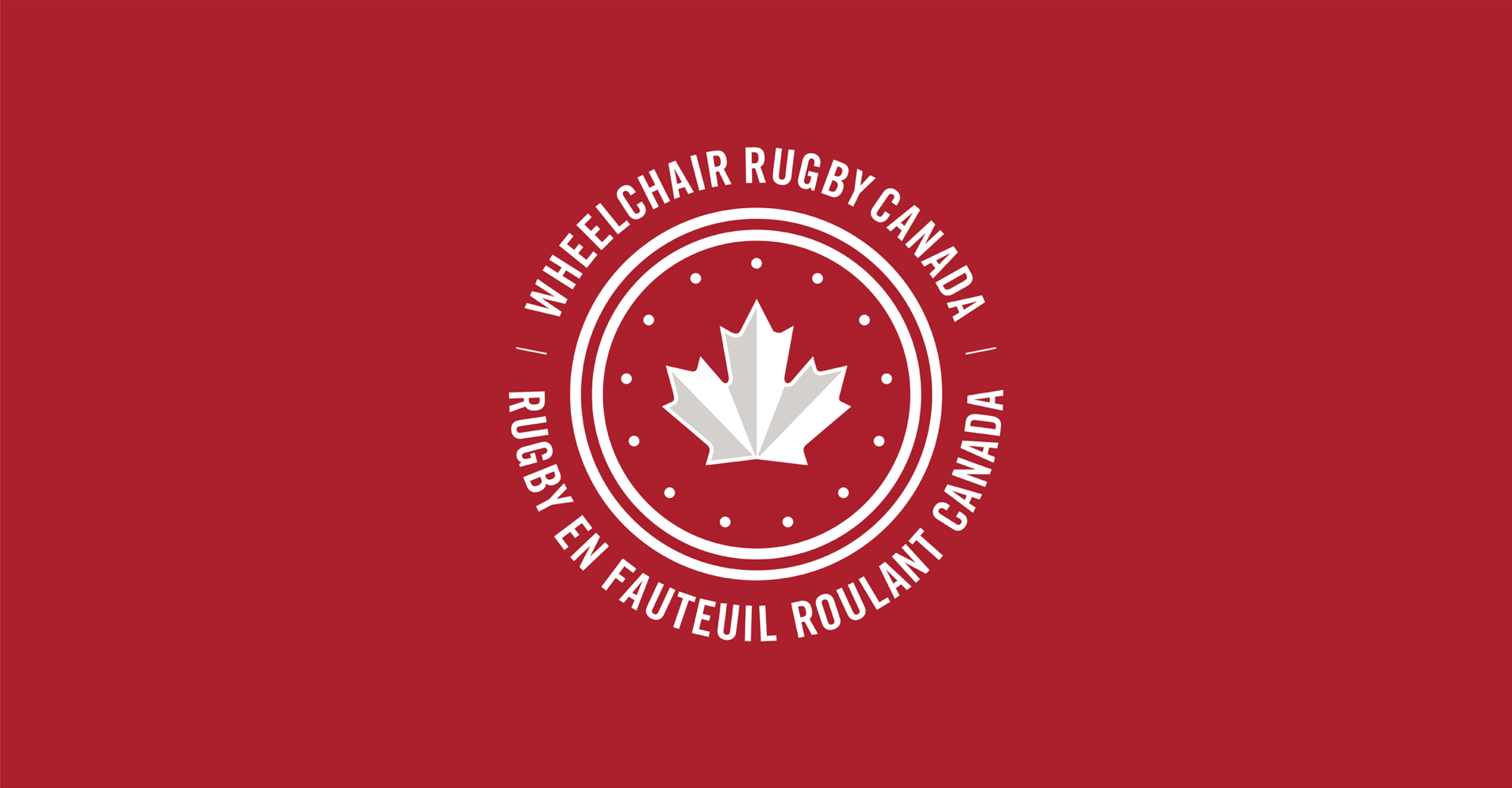 WRC recognizes the importance of creating a safe environment and developing a culture of trust in the sport system. This is why our organization is undertaking the means to further safe sport for our stakeholders. As an Abuse-Free Sport signatory, we acknowledge that adopting this universal code of conduct is an important step to ensure a nationally consistent and appropriate administration of complaints in sport.
Effective March 1st, 2023, Wheelchair Rugby Canada will have adopted the Universal Code of Conduct to Prevent and Address Maltreatment in Sport (UCCMS). With this adoption, the mechanism of reporting is administrated by the Office of the Sport Integrity Commission (OSIC).
OSIC contributes to the advancement of the UCCMS by:
overseeing a complaint intake process;
conducting preliminary assessments and investigations;
maintaining a database of imposed sanctions; and
monitoring compliance by sporting organizations and issuing reports as required.
UCCMS participants include WRC staff, contractors, players & participants at the national level as well as all participants at National Championships.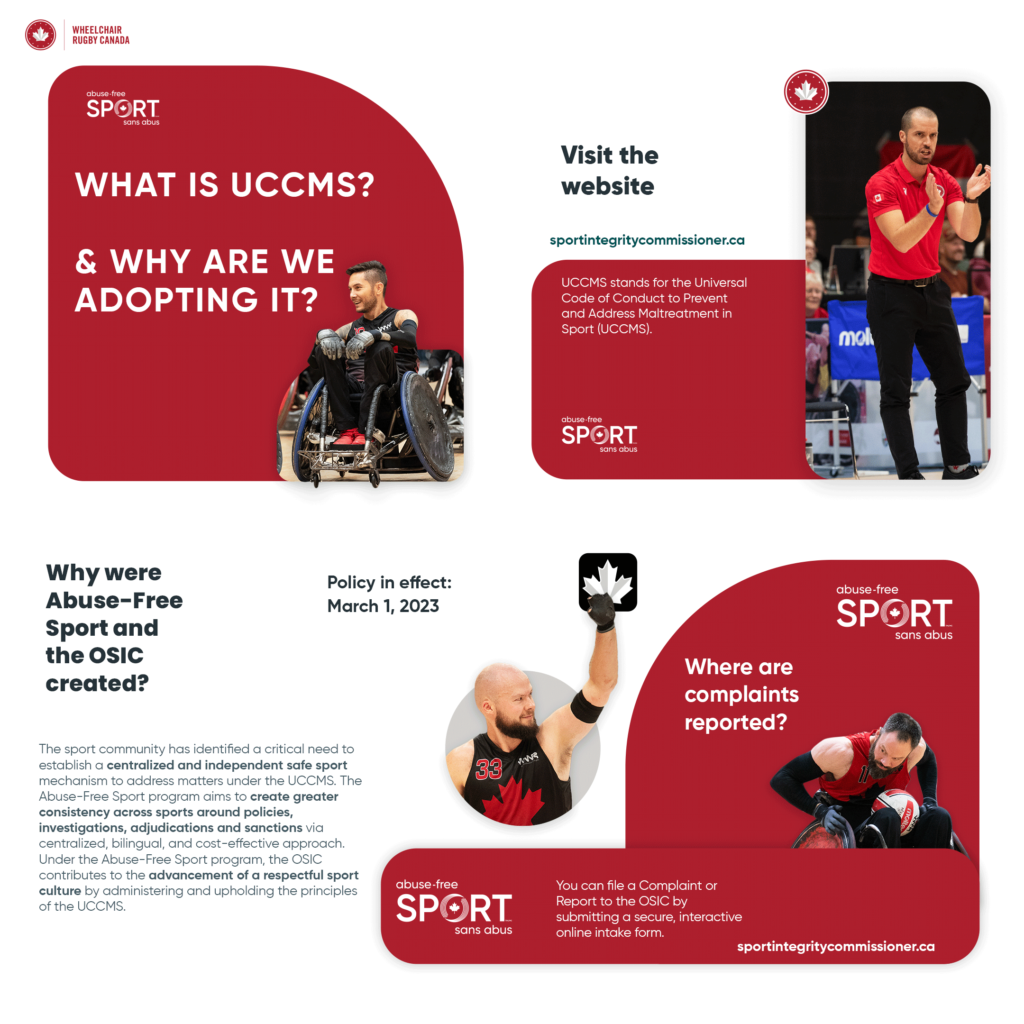 Prior to March 1, 2023, participants who have experienced or witnessed abuse will continue to have access to independent third-party services through W&W Dispute Resolution Services (safesport_wwdrs@primus.ca).
Wheelchair Rugby Canada believes that everyone in the sport has the right to enjoy the sport at whatever level or position they participate. Athletes, staff, coaches, officials, classifiers, and volunteers have the right to participate in a safe and inclusive training and competitive environment that is free of abuse, harassment, or discrimination.
To report or file a complaint: http://www.sportintegritycommissioner.ca/report.
---
THE CANADIAN SPORTS HELPLINE
The Canadian Sport Helpline, funded by the Government of Canada, is a listening and referral service monitored by live operators from 8 am to 8 pm Eastern time, 7 days a week. Users will have a choice of communicating via a toll-free phone line, email, text or live chat, in the official language of their choice.
This professional listening and referral service is available from 8 a.m. to 8 p.m., seven days a week, by phone or text at 1-888-83SPORT (77678), and by email at info@abuse-free-sport.ca.
The helpline will provide you with advice, guidance, and resources on how to proceed/intervene appropriately in the circumstances.
Other Helpful Resources
Visit WRC's Policies here.