Announcement, Article
WRC Announces Investment in Women's Rugby, Team set debut at Women's Cup
February 16, 2023Canadian Women's Squad to Debut in Paris.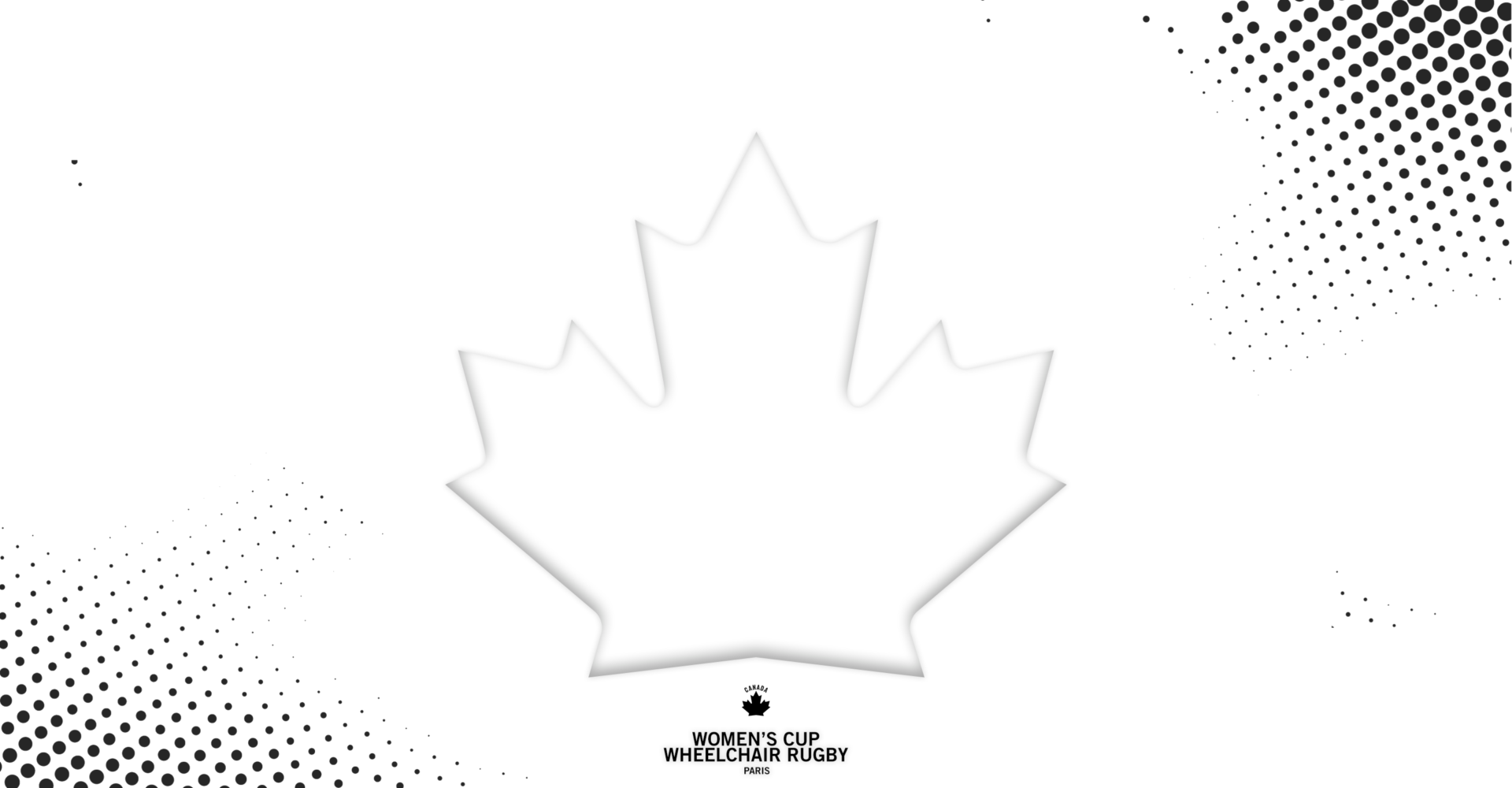 February 16, 2023 – Wheelchair Rugby Canada (WRC) is excited to announce that Canada will send a Women's Team to Paris to compete in the 2023 Women's Cup. This event marks Canada's first international competition dedicated to female wheelchair rugby athletes, participating in the event's third edition.
The investment in women's sport is an investment in our game. As a mixed team-sport, providing opportunities that showcase female talent and development experience is instrumental to our programs.
"The spotlight we have has the potential to create that spark in newcomers," said National Team member, Melanie Labelle. "Every woman [on this team] has the opportunity to be a leader for the next generation.
There has been significant growth in the women's game; the 2022 World Championships saw a historic 13 female athletes descend on Veijle, Denmark – three were on Australia's Gold Medal Squad.
"When I started playing 20 years ago, I had to travel over two hours to play with a club that would give me floor time at a tournament, even though there were local clubs that were closer," said Paralympian Erika Schmutz. "This opportunity to send an all-female team to represent Canada is priceless. The pride of representing your country, the experience gained playing internationally and the confidence you will get as you play competitive games, will only benefit our current and next generation of female athletes."
Erika is a veteran wheelchair rugby player, and the first female to score at the Paralympics. She will dawn the red and white for the first time since retiring from the National Team program in 2012.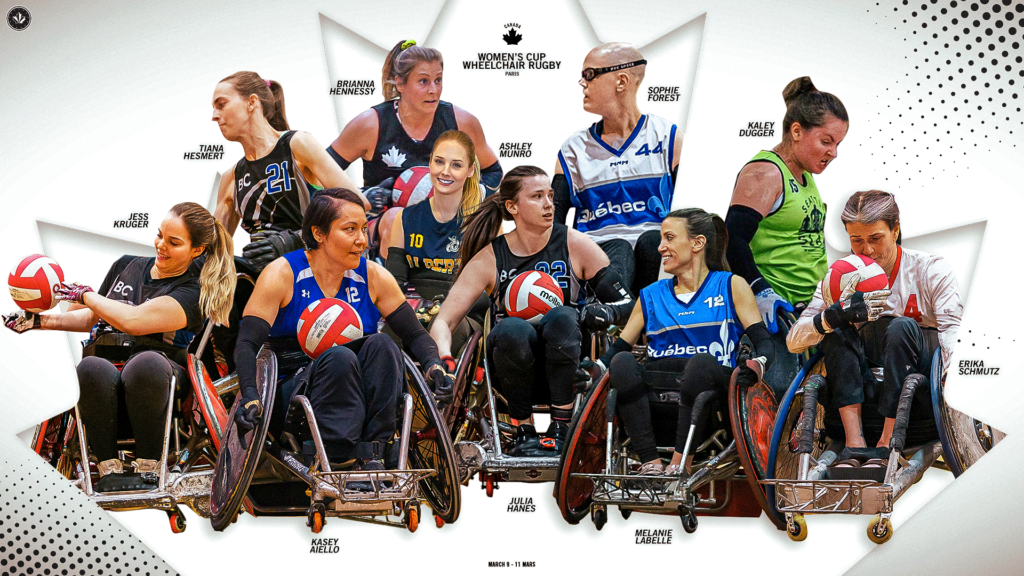 Women's Cup Roster
3.5 Brianna Hennessy – ON (@breezerhennessy)
3.5 Kaley Dugger – USA import* (@kaley_dugger)
3.0 Julia Hanes – BC (@juliahanes)
2.5 Jessica Kruger – BC (@jessicakruger55)
2.0 Sophie Forest – QC (@soso_forest)
1.5 Erika Schmutz – ON
1.5 Kasey Aiello – AB (@thekwiz)
1.5 Tiana Hesmert – BC
1.0 Melanie Labelle – QC (@_mellabelle_)
1.0 Ashley Munro – AB (@amunnrow)
Canada's Women's Team features an all-women leadership staff.
"This opportunity is a testament to both the growth of our program across the Country, and the level of athleticism of our female athletes (in a predominantly male sport)," said Coach Kendra Todd. "I firmly believe we will put Canada on the map for excellence in women's wheelchair rugby."
The tournament takes place March 9-11, click here for Canada's schedule in Paris. WRC will provide on-site coverage of the event from our channels. Minimal streaming to be available via YouTube.
Learn more about the athletes heading to Paris here.
ABOUT WOMEN'S CUP
The Women's cup is a tournament hosted by the French Wheelchair Rugby Federation and is the only international event for female players. This will be the third edition of the event in Paris and 2023 will feature teams from Great Britain and France, as well mixed teams made up of individual players from all over Europe.
ABOUT WHEELCHAIR RUGBY CANADA
Wheelchair Rugby Canada is the national governing body for the Canadian Heritage Sport of wheelchair rugby. Wheelchair Rugby Canada strives to be a world-leader in wheelchair rugby, a respected advocate for wheelchair athletes and a visionary organization committed to excellence in programs from recruitment to retirement.
MEDIA CONTACT
Nathan Lederer
Communications and Marketing Manager
Wheelchair Rugby Canada
nathan@wheelchairrugby.ca or 905-531-7428