National Championships
WELCOME TO THE 2019 NATIONAL CHAMPIONSHIPS!
May 3, 2019Championships to be held in Ottawa, ON from May 3-5, 2019.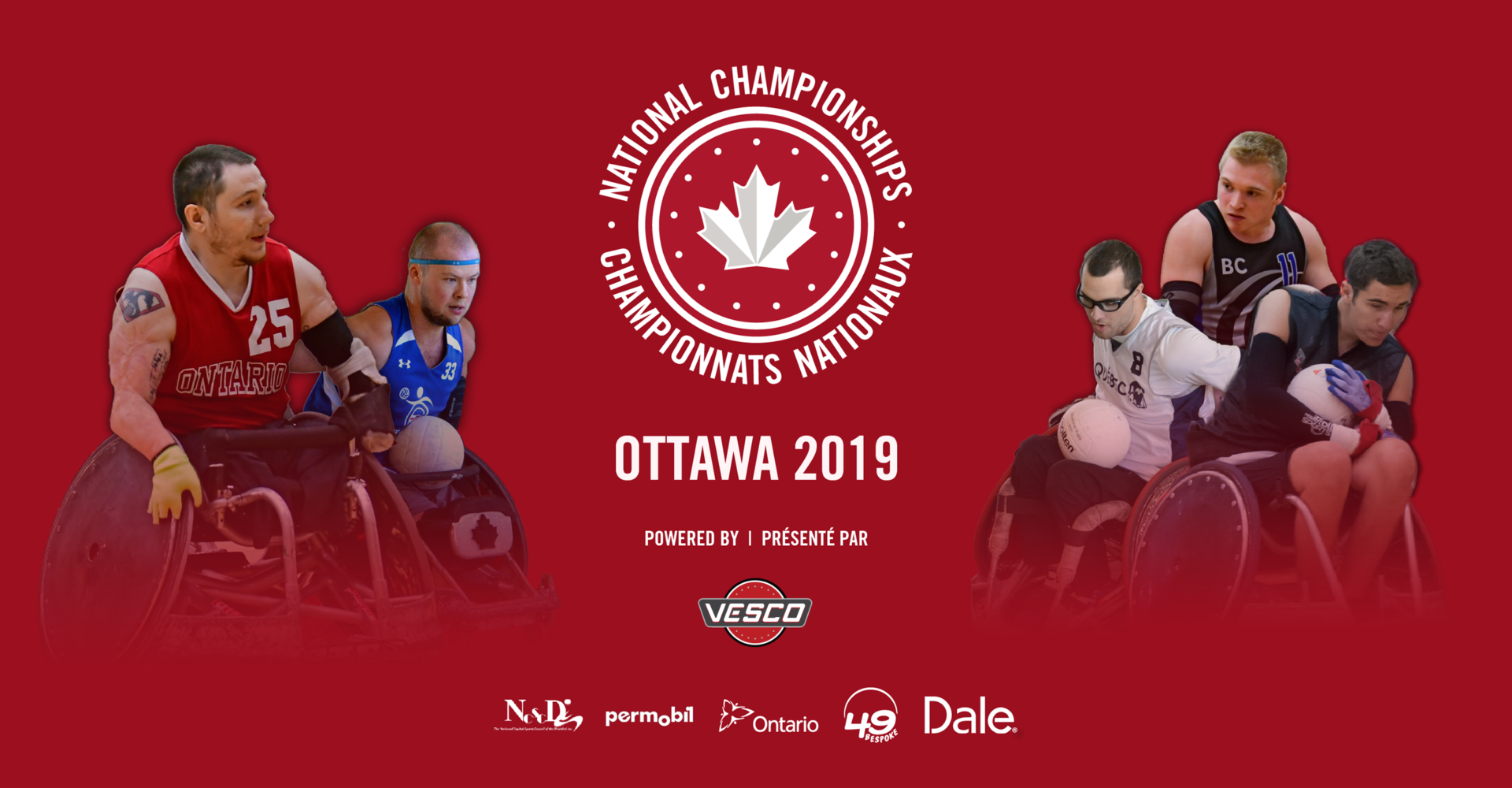 Welcome to Ottawa!
It's my great pleasure to welcome our players, coaches, team support staff, officials, classifiers, families and friends to the 2019 National Championships Powered by Vesco.
Congratulations athletes on your selection to represent your province. It's an achievement that required significant commitment and hard work and I know everyone is looking forward to watching a high level of competition this weekend.
As our event gets underway at the University of Ottawa, I'd like to thank this year's organizing committee members Patrice Dagenais, Duncan Campbell, Ben Parker-Jones, Meg Ritcey, Laura Wilson and Jennifer Smith. They have invested countless hours in the planning and delivery of the 2019 National Championships in order to ensure that every participant has a great competitive experience. And thank you to our team of volunteers that are working throughout the weekend to make sure everyone has a great experience.
I would also like to extend a very sincere thank you to all our sponsors and partners, with special thanks to Sport Canada, 49 Bespoke and Vesco Metal Craft. Without their contributions this event would not be possible.
I wish all our teams the very best of luck this weekend. Play fair, play hard and have fun!
Let's play rugby!
Laurel Crosby, President
Wheelchair Rugby Canada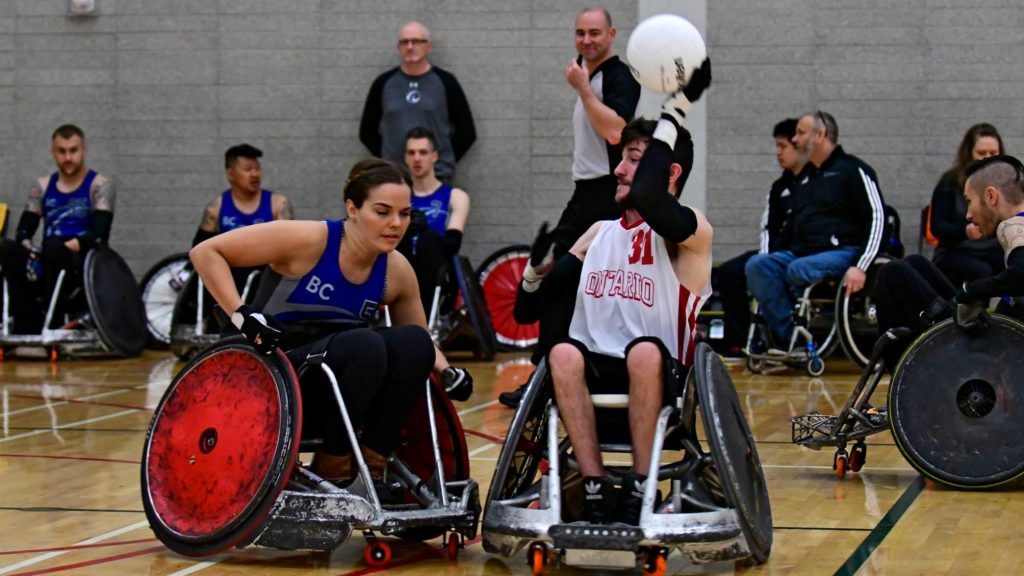 –
On behalf of the Host Organizing Committee of 2019 National Championships Powered by Vesco, it's my honor to officially welcome you to our event and community. We are very excited to host this event and showcase the sport of Wheelchair Rugby to the city of Ottawa. Congratulations to all the players on their selection to the provincial teams and we wish you the best of luck.
Many thanks to all our amazing volunteers who will be working tirelessly all weekend to ensure we all have a truly memorable experience. We appreciate the support of Wheelchair Rugby Canada, the Ministry of Tourism, Culture and Sport of Ontario, 49 Bespoke, Permobil, Dale Medical Products, NCSCD and our Title Sponsor, Vesco Metal Craft. We would also like to thank all the other sponsors who helped make this event possible. Last but not least, thank you to our Host Organizing Committee for all their hard work and dedication they have displayed over the last year to prepare for the opening tip-off of this event.
Enjoy your stay in our Nation's capital!
Patrice Dagenais, President
Ottawa Stingers,
Competition Schedule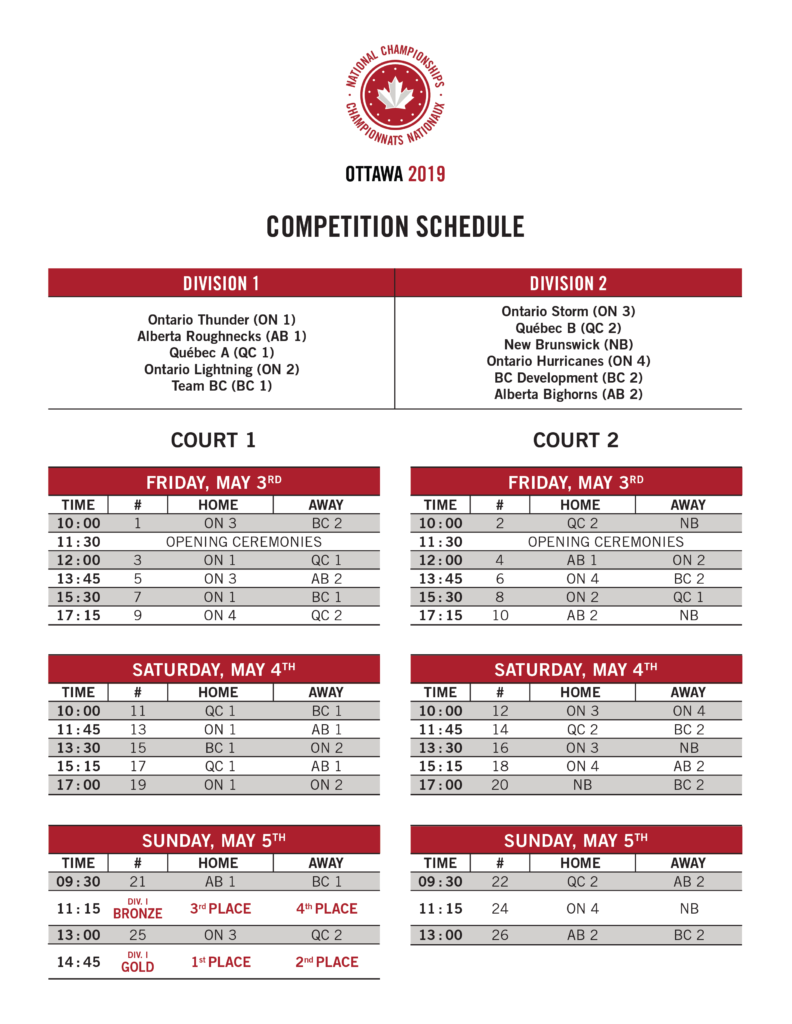 ABOUT WHEELCHAIR RUGBY CANADA
Wheelchair Rugby Canada is the national governing body for the Canadian Heritage Sport of wheelchair rugby. Wheelchair Rugby Canada strives to be a world-leader in wheelchair rugby, a respected advocate for wheelchair athletes and a visionary organization committed to excellence in programs from recruitment to retirement.
FOR MORE INFORMATION, PLEASE CONTACT:
Ben Parker-Jones
Communications and Marketing Coordinator
Wheelchair Rugby Canada
Tel: 613.523.0004 Email: ben@wheelchairrugby.ca