Announcement
Shayne Smith and Eric Furtado Rodrigues to appear on AMI's Level Playing Field
October 19, 2020Episode to air Monday, October 19 at 8:30 PM (ET)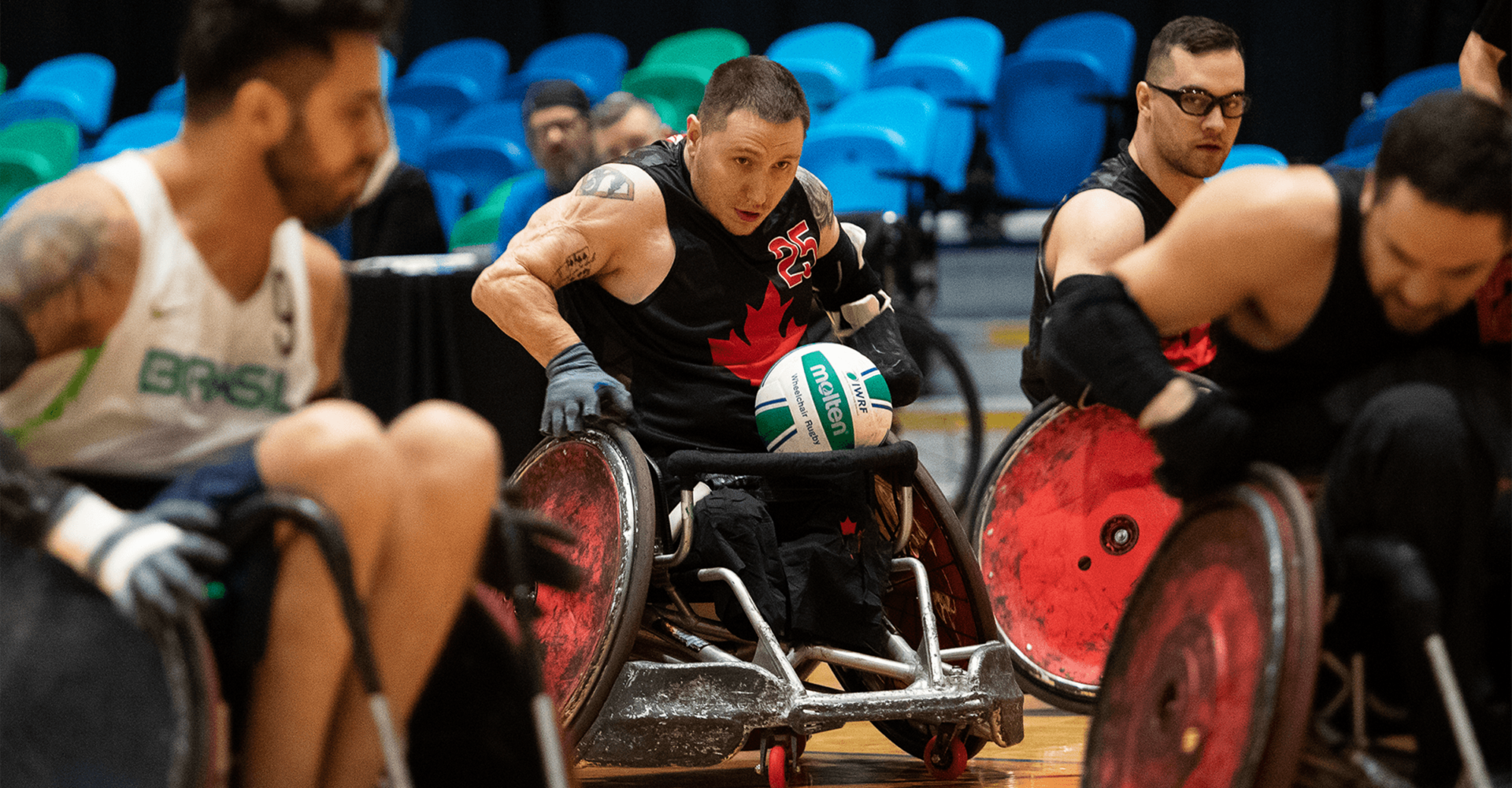 Wheelchair Rugby Canada is excited to share the news that National Team members Shayne Smith and Eric Furtado Rodrigues will be featured in an episode of "Level Playing Field". Airing on Monday, October 19th at 8:30pm Eastern Standard Time on Accessible Media Inc., the episode takes an in-depth look at their journeys from playing wheelchair rugby for the first time to representing Canada on the international stage.
Level Playing Field is a series produced by AMI that highlights and celebrates the power of sport by introducing audiences to the athletes, community groups, healthcare professionals and grassroots innovators who demonstrate a desire to help drive positive social change through sport.
Hosted by Paralympian Greg Westlake, Level Playing Field's eight half-hour episodes travel across the country, following the stories of athletes and organizations.
Following the television broadcast on Friday, the documentary will be airing on AMI's website and YouTube Channels so make sure to check them out.
ABOUT ACCESSIBLE MEDIA INC.
AMI believes in an inclusive society in which media is accessible to all Canadians.
AMI's goal is to be a world leader in accessibility, from the way we regard our customers to the employees we hire. It is the driving force behind the way we operate our business with the end purpose of making a difference and leaving a positive impression through all of our touch points.
For more information about AMI visit their website at www.ami.ca.
ABOUT WHEELCHAIR RUGBY CANADA
Wheelchair Rugby Canada is the national governing body for the Canadian Heritage Sport of wheelchair rugby. Wheelchair Rugby Canada strives to be a world-leader in wheelchair rugby, a respected advocate for wheelchair athletes and a visionary organization committed to excellence in programs from recruitment to retirement.
MEDIA CONTACT
Ben Parker-Jones
Communications and Marketing Coordinator
Wheelchair Rugby Canada
ben@wheelchairrugby.ca or 613-523-0004