Announcement, Article
Zak Madell joins Paralympic Panel for International Day of Persons with Disability
November 28, 2022Tune in to the live webinar on December 5th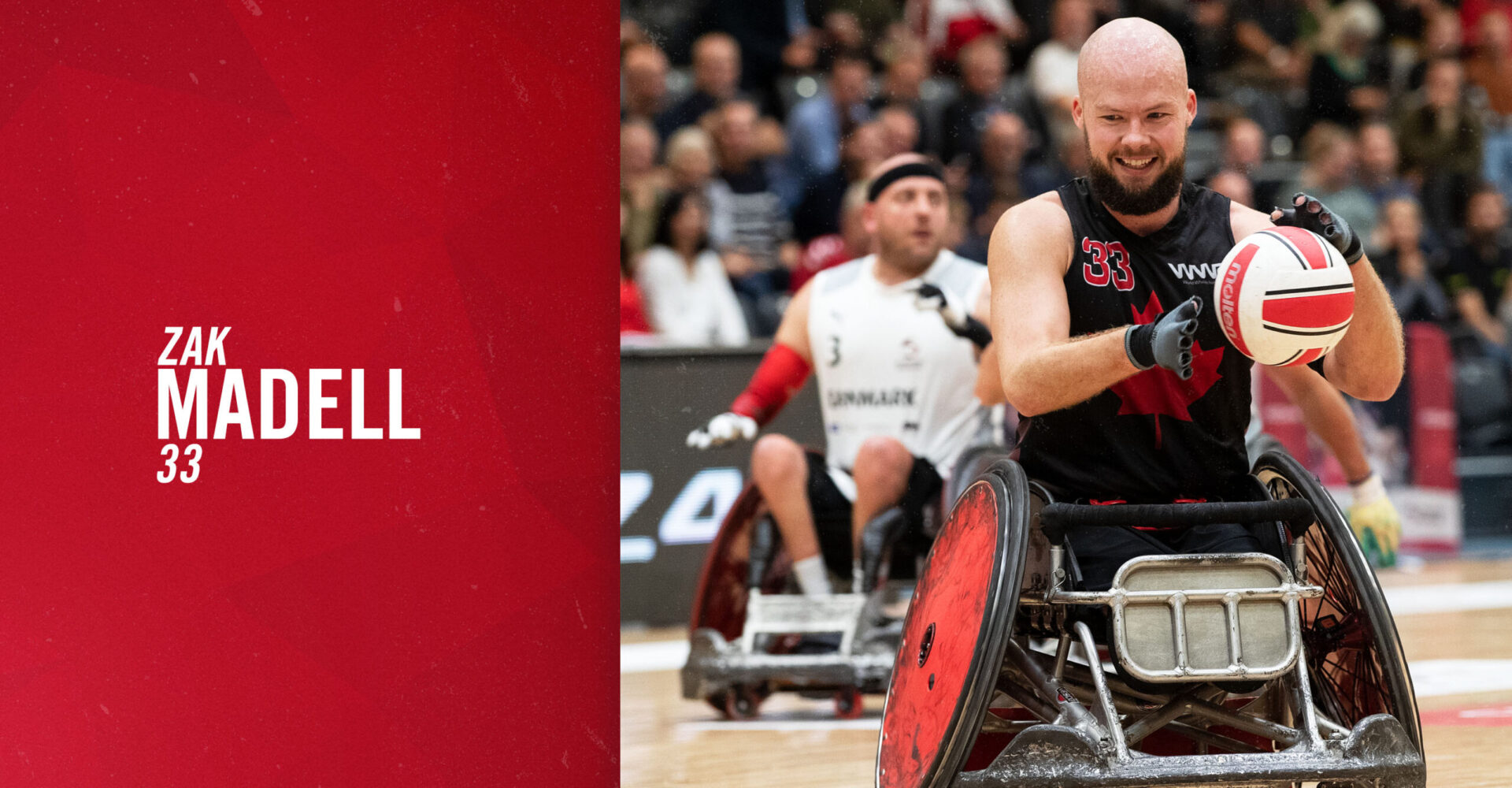 December 3rd is International Day of Persons with Disabilities. We would like to invite you to join us – virtually on December 5th from 12-1pm EST – for an opportunity to listen to and participate with Paralympians and members of our community who will share their experiences and insight on how we can better understand and work together to build a quality and inclusive sport experience. 
Paralympian Attendees:
Zak Madell (Wheelchair Rugby)
Cidy Ouellet (Wheelchair Basketball & Para Nordic Skiing)
Josh Dueck (Para Alpine Skiing)
Karolina Wisniewska (Para Alpine Skiing)
RSVP before December 2nd. RSVP here.
ABOUT WHEELCHAIR RUGBY CANADA
Wheelchair Rugby Canada is the national governing body for the Canadian Heritage Sport of wheelchair rugby. Wheelchair Rugby Canada strives to be a world-leader in wheelchair rugby, a respected advocate for wheelchair athletes and a visionary organization committed to excellence in programs from recruitment to retirement.
MEDIA CONTACT
Nathan Lederer
Communications and Marketing Manager
Wheelchair Rugby Canada
nathan@wheelchairrugby.ca or 905-531-7428