Announcement, Article
WRC to Adopt Universal Code of Conduct to Prevent and Address Maltreatment in Sport
February 22, 2023Wheelchair Rugby Canada joining Abuse-Free Sport on March 1, 2023.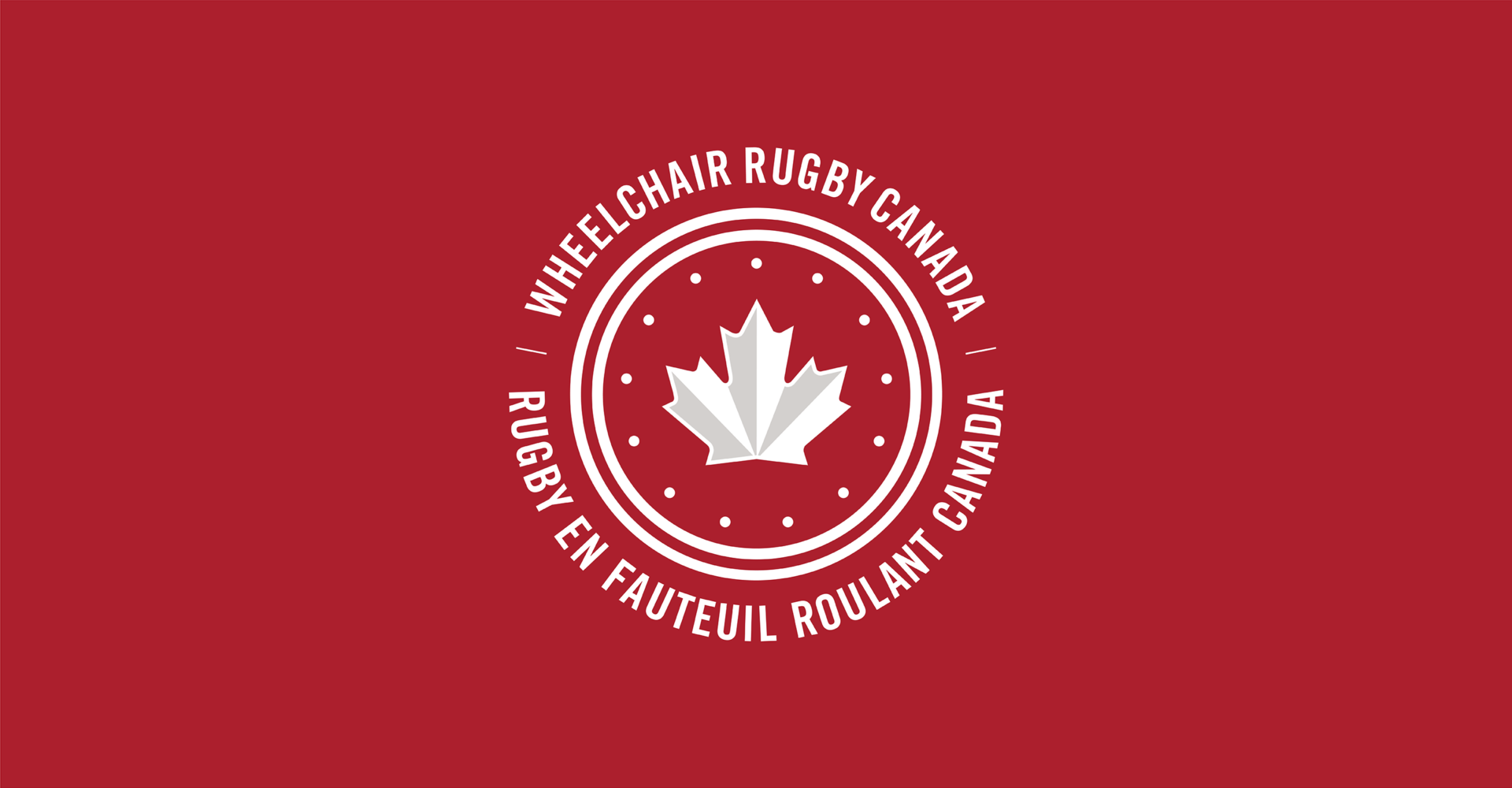 February 22, 2023 – Wheelchair Rugby Canada (WRC) is pleased to announce that it has signed an agreement to join Abuse-Free Sport, the new independent program to prevent and address maltreatment in sport.
Wheelchair Rugby Canada and its staff, players & participants at the national level, will have access to the services of the Office of the Sport Integrity Commissioner (OSIC), which serves as the central hub of Abuse-Free Sport, following a transition period which will end no later than March 1st, 2023.
WRC recognizes the importance of creating a safe environment and developing a culture of trust in the sport system. This is why our organization is undertaking the means to further safe sport for our stakeholders.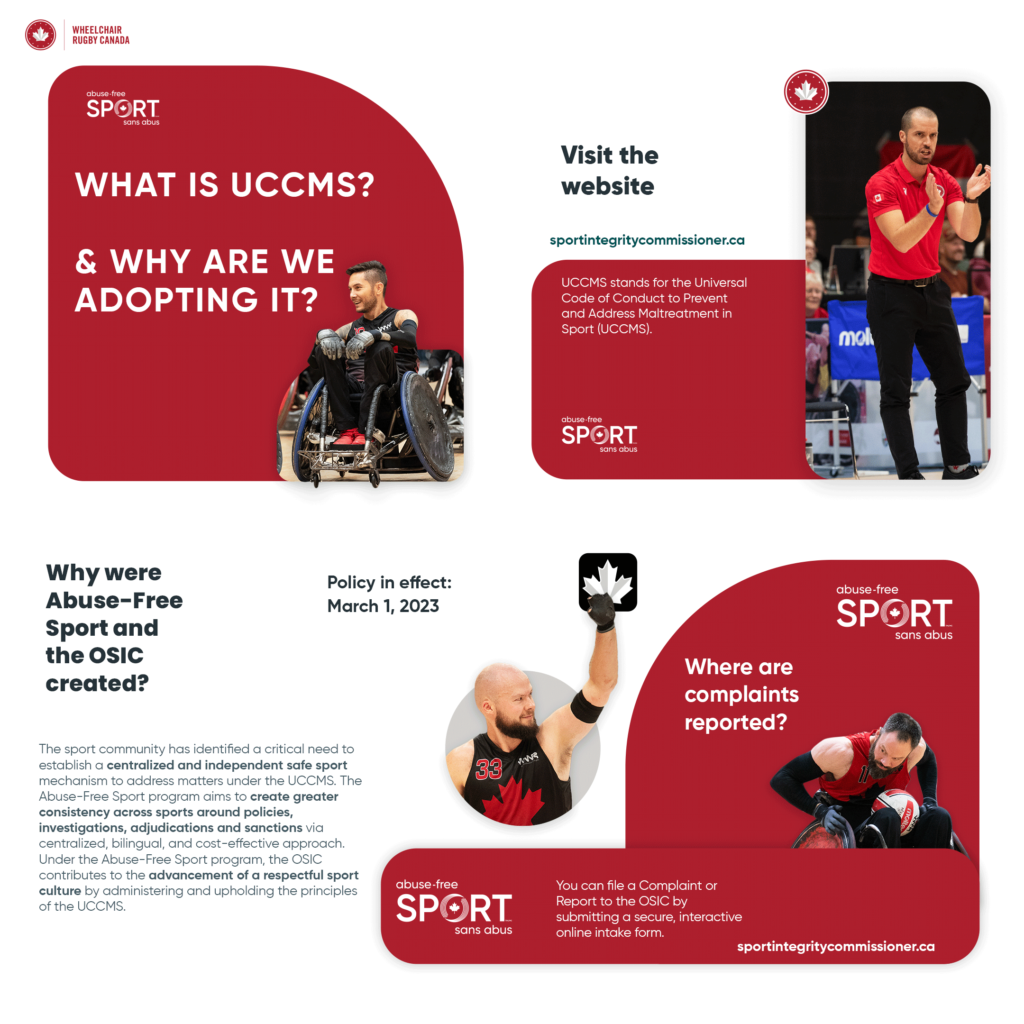 During this transition period, WRC will have adopted the Universal Code of Conduct to Prevent and Address Maltreatment in Sport (UCCMS) and amended its policies. As an Abuse-Free Sport signatory, we acknowledge this universal code of conduct is an important step to ensure a nationally consistent and appropriate administration of complaints in sport.
Prior to March 1, 2023, the participants listed above who have experienced or witnessed abuse will continue to have access to independent third-party services through W&W Dispute Resolution Services (safesport_wwdrs@primus.ca).
For more information about the Abuse-Free Sport program, please visit the link here, OSIC here, and on the UCCMS here.
WRC has updated its Safe Sport Resource here.
ABOUT WHEELCHAIR RUGBY CANADA
Wheelchair Rugby Canada is the national governing body for the Canadian Heritage Sport of wheelchair rugby. Wheelchair Rugby Canada strives to be a world-leader in wheelchair rugby, a respected advocate for wheelchair athletes and a visionary organization committed to excellence in programs from recruitment to retirement.
MEDIA CONTACT
Nathan Lederer
Communications and Marketing Manager
Wheelchair Rugby Canada
nathan@wheelchairrugby.ca or 905-531-7428