Announcement, Article
WRC and Vesco Launch Equipment Management Resource
August 19, 2022In collaboration with Vesco, we are providing professional maintenance walkthrough.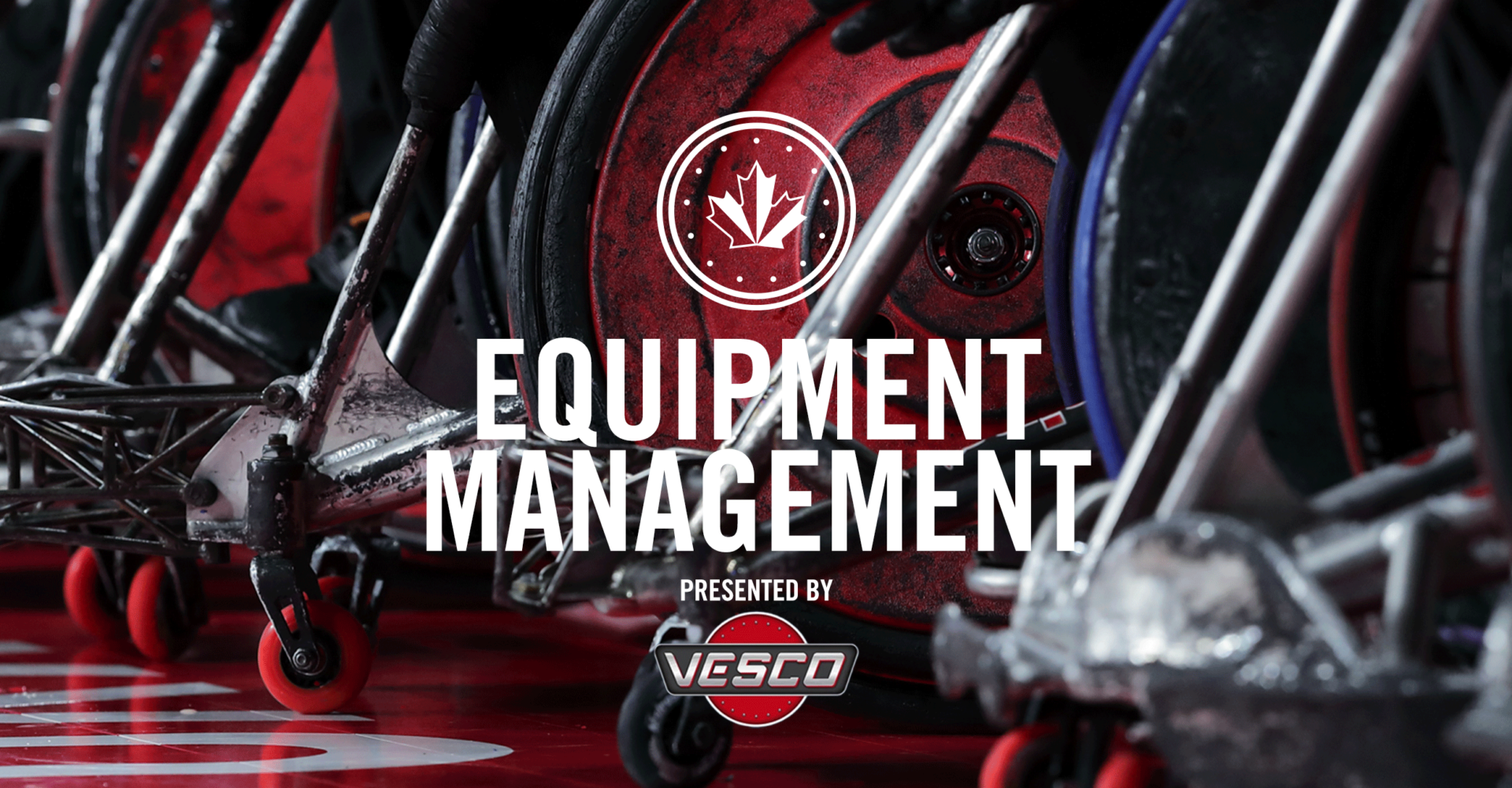 August 19, 2022 – Wheelchair Rugby Canada (WRC) and Vesco Metal Craft Inc. release an introductory equipment management resource designed to give managers the knowledge, instruction and walkthrough required to properly assess and navigate a rugby wheelchair.
Learn more about Equipment Management here.
This partnership with Vesco will provide new players, coaches, and equipment mangers an all-in-one resource and tutorial. This tool was assembled by industry leading Equipment Managers and chair manufacturers.
"This resource will not only help new equipment managers, but will also educate new program staff, athletes, coaches and parents about chair maintenance and adjustments that can be made to ensure they have the best experience possible," said Sally Hutt, Parasport New Brunswick.
Basic Repairs walkthroughs and video demonstrations are available here.
VIDEO RELEASE SCHEDULE
Pregame overview (August 22)
Changing Front Caster (August 24)
Fork Caster Assembly (August 29)
Rocker Adjustment (August 31)
Axle Receiver Measuring (September 5)
Axle Receiver Cleaning (September 7)
Footplate Adjustment (September 12)
Tire Change (September 14)
Upholstery (September 19)
"As one of the equipment managers for team Canada Wheelchair Rugby for the past 10 years I'm very happy to say that we along with Vesco Wheelchairs have put together an outstanding collection of chair maintenance videos," said Team Canada's Equipment Manager, Tim Witoski. "I'm confident these videos will help any new or even an experienced equipment manager tackle the primary issues of chair maintenance in our sport."
For a limited time, Vesco is sponsoring new Maintenance Tool kits, available to club-level teams. Kit Components are to be announced shortly, they are subject to change based on supply chain disruptions. Apply here.
ABOUT WHEELCHAIR RUGBY CANADA
Wheelchair Rugby Canada is the national governing body for the Canadian Heritage Sport of wheelchair rugby. Wheelchair Rugby Canada strives to be a world-leader in wheelchair rugby, a respected advocate for wheelchair athletes and a visionary organization committed to excellence in programs from recruitment to retirement.
MEDIA CONTACT
Nathan Lederer
Communications and Marketing Coordinator
Wheelchair Rugby Canada
nathan@wheelchairrugby.ca or 905-531-7428