Announcement, WWR
Wheelchair Rugby Canada's CEO Catherine Cadieux Inducted into WWR Hall of Fame
November 10, 2022Inducted as a builder, Cathy served WWR (formerly IWRF) for 19 years on their Board of Directors.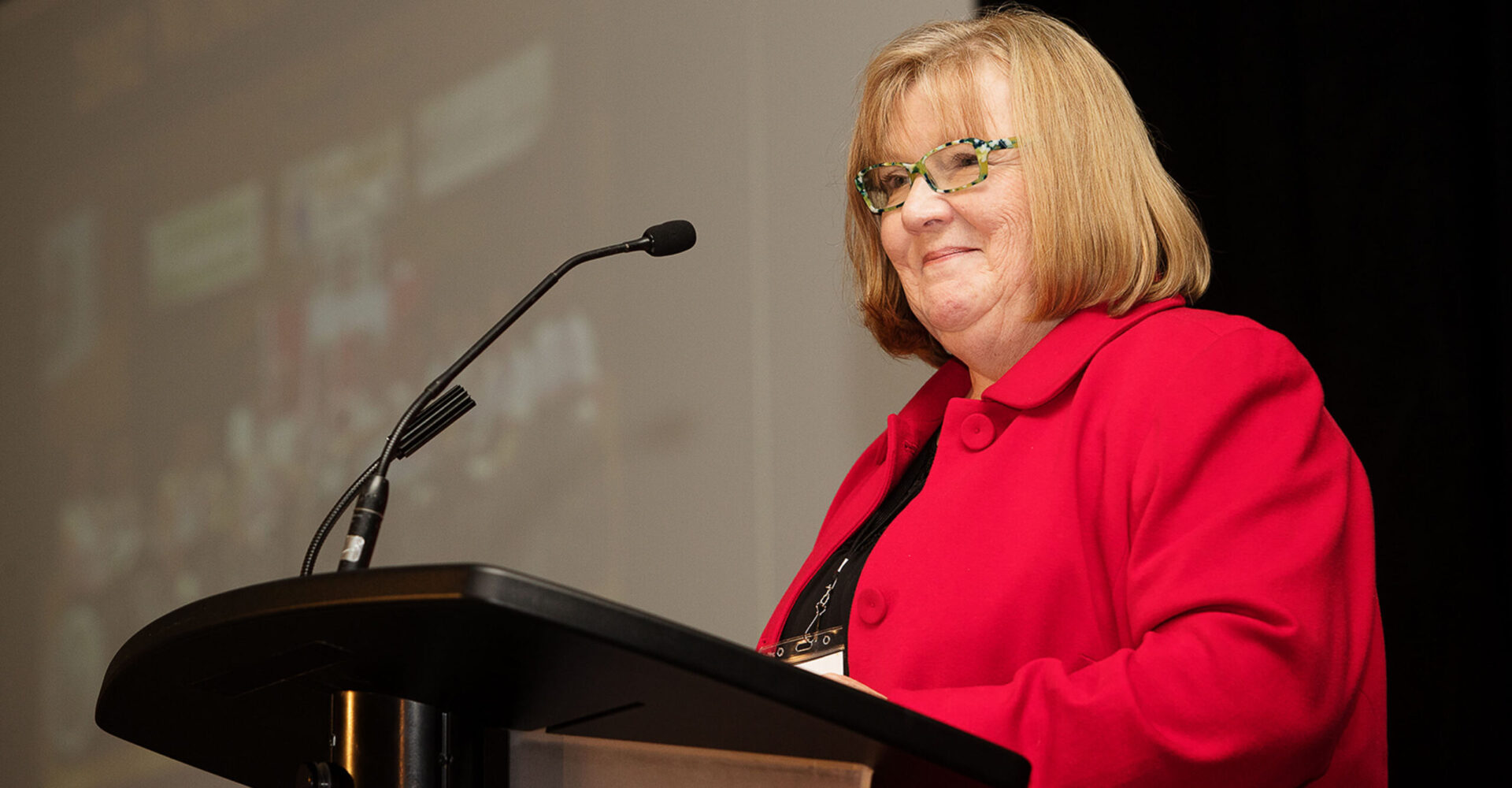 Veijle, Denmark – Wheelchair Rugby Canada (WRC) and World Wheelchair Rugby (WWR) congratulates the long-serving CEO Cathy Cadieux on her induction into the WWR Hall of Fame. Inducted as a builder, Cathy served WWR (formerly IWRF) for 19 years on their Board of Directors.
"I am proud to have been part of a volunteer Board of Directors that has led WWR to become one of the most respected organizations in the Parasport and IPC communities," said Cathy.
WWR President, Richard Allcroft said "it was a real pleasure to welcome Cathy onto the stage in Denmark and induct her formally into the Hall of Fame. It was a sign of Cathy's character, that she noted her involvement in building the sport was for the people present in the room, the teams, athletes, volunteers, healthcare professionals, officials and all. It is their sport.
Cathy was right there at the start when WWR became an independent International Federation in 2010. Her leadership was instrumental in establishing the organisation, particularly in developing the appropriate financial systems which she setup and provided oversight of throughout her tenure. I wish Cathy all the best with her next endeavour."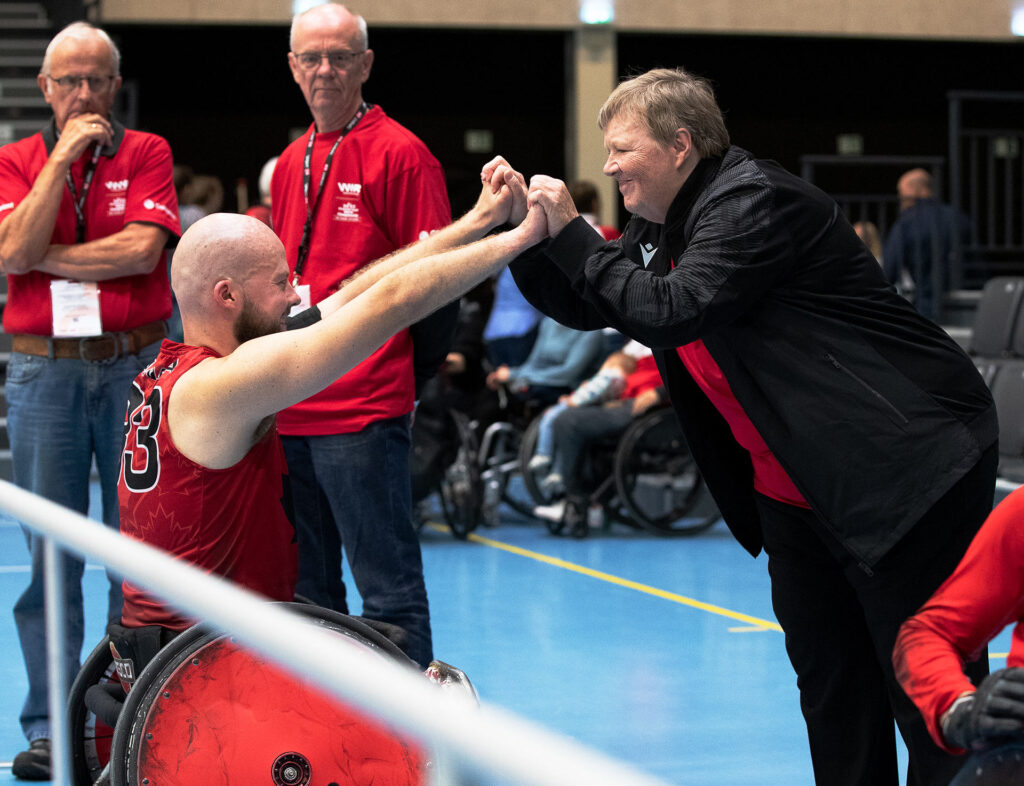 Cathy was officially inducted at 2022 World Championships this October. She joins current inductees: Duncan Campbell, Pawel Zbieranowski and players Garett Hickling Naz Erdem and Cliff Chunn that hold the honour.
"I have to say that whatever I have contributed to WWR over the past nineteen years has been returned to me one hundred-fold."
About WWR Hall of Fame
The WWR Hall of Fame was established to recognize people who have been influential to wheelchair rugby, both on and off the court. This is the ultimate honour that WWR can bestow; criteria for induction into this elite group must be such that only those people who have significantly influenced the game or have been inspirational will be considered.
ABOUT WHEELCHAIR RUGBY CANADA
Wheelchair Rugby Canada is the national governing body for the Canadian Heritage Sport of wheelchair rugby. Wheelchair Rugby Canada strives to be a world-leader in wheelchair rugby, a respected advocate for wheelchair athletes and a visionary organization committed to excellence in programs from recruitment to retirement.
MEDIA CONTACT
Nathan Lederer
Communications and Marketing Coordinator
Wheelchair Rugby Canada
nathan@wheelchairrugby.ca or 905-531-7428