Announcement, Statement
Wheelchair Rugby Canada COVID-19 Response Plan
March 13, 2020WRC's number one priority is the health and well-being of our members, including athletes, coaches, IST support, officials, staff and other volunteers and support personnel.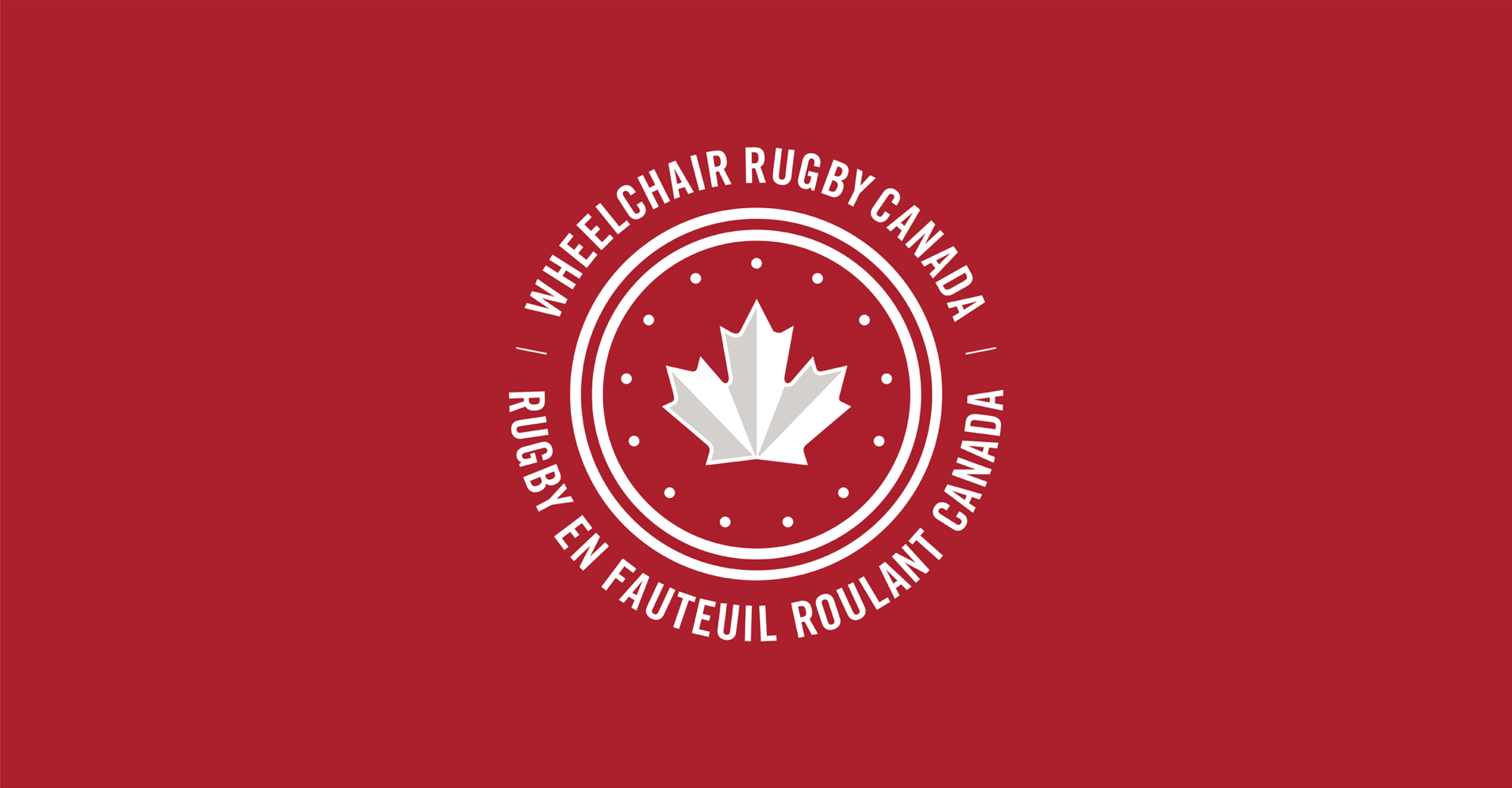 OTTAWA, ON – Wheelchair Rugby Canada (WRC) continues to monitor the rapidly changing landscape related to COVID-19 and its potential impact on the well-being of our athletes, coaches and staff. To date, much of our information has come from the COPSIN, Canadian Paralympic Committee (CPC), and the International Paralympic Committee (IPC), all of whom are following the World Health Organization lead on appropriate actions and precautionary measures.
WRC's number one priority is the health and well-being of our members, including athletes, coaches, IST support, officials, staff and other volunteers and support personnel.
WRC has formed a management team of Senior Staff and WRC Sport Sciences & Medical experts, including Dr. Andy Marshall and the OTP Sport Medicine Advisory Committee to assess the situation on an ongoing basis and adjust our measures as needed.
Specific to our National Teams and Development Programs, our WRC technical and coaching staff will continue to evaluate and adjust plans to ensure our athletes are provided with the safest training and competition environment in the lead up to the 2020 Tokyo Paralympic Games and that appropriate actions can be taken if and when necessary.
Please understand that the sport, medical and public authority understanding of COVID-19 continues to evolve and that decisions, recommendations and guidelines may change as new information emerges. In this regard, we expect that further updates could be forthcoming within the next 24-48 hours, if not sooner.
WRC is keenly aware of the community concern and disruptions related to the COVID-19 outbreak and recognize that these disruptions particularly affect our athletes and their competitive aspirations for the upcoming season. Athletes should feel comfortable reaching out to coaches, staff, parents or other trusted individuals to share their concerns and any issues arising from this situation, or to ask questions.
As of today (March 13th), the following measures will be put in place to ensure we are minimizing risk to our athletes and support staff:
WRC will be restricting all non-essential travel for staff, athletes and personnel, and recommend that any individuals, provincial or club teams that have not departed to camps or competitions outside of the country cancel these trips that were planned to take place in the next 30-days or until it is considered safe to resume travel. We will continue to evaluate this recommendation based on all relevant information.
–
WRC further recommends that all individuals, Clubs and Provincial or Territorial Organizations consult relevant governmental health guidelines for travel.  If you must travel for emergency or other circumstances unrelated to WRC, please ensure that you are fully covered with independent medical travel insurance that does not carry a COVID 19 exclusion. 
From a medical perspective, WRC will put in place the following measures which will be further encouraged with all individuals within the WRC training environments, and within the wider WRC community;
Engage in "social distancing"
Avoid non-essential travel
No mass gatherings
Limit changes to the environment
Avoid people who are ill
Wash hands frequently and avoid touching your face
If you are sick, stay home or isolated and wear a face mask to avoid infecting others
The above is what you're likely aware of, but be committed.
Event/Competition confirmation or cancellations will assist in guiding further decisions, and we will continue to engage with our national and international partners regarding these events.
If additional restrictions are imposed by governments, this will also guide further decisions.
We are aware that the CPC, IPC, Sport Canada and OTP are in ongoing discussions. We are hopeful that additional messaging will be forthcoming from this group and if so, we will be sure to communicate it promptly.
There is updated (every 48 hours) information publicly available to all Canadian sports partners called "Advisory on COVID-19 from SMAC (Sport Medicine Advisory Committee)". This joint message is from the Sport Medicine Advisory Committee comprised of Chief Medical Officers from the Canadian Olympic Committee, the Canadian Paralympic Committee, and the Canadian Olympic and Paralympic Sport Institute Network (COPSIN). It is meant to guide National Sporting Organizations (NSOs) in decision-making with respect to travel to competitions within and outside Canada. Information has been obtained from the World Health Organization, Government of Canada and Australian Institute of Sports websites. Other references are listed in this document. This advisory will be updated regularly and distributed to NSOs and other high-performance sport partners. You can find this information on COPSIN websites and social media:
Own the Podium (Facebook and Twitter)
Homepage of each Canadian Olympic and Paralympic Sport Institute Network:
–
IPC Information for Para athletes and IPC members regarding coronavirus: https://www.paralympic.org/news/information-para-athletes-and-ipc-members-regarding-coronavirus
For more information, please review the Government of Canada website: https://www.canada.ca/en/public-health/services/diseases/2019-novel-coronavirus-infection.html
Latest Government of Canada Travel Advisories: Avoid non-essential travel outside of Canada until further notice. https://travel.gc.ca/travelling/advisories
Latest Provincial and Territorial Self-Isolation Policies: https://files.constantcontact.com/028b6ad2201/b1abe3ab-0a30-457b-82b9-6685ec2ef792.pdf
For guidance on what self-isolation entails: https://files.constantcontact.com/028b6ad2201/f94ade8f-a833-43c9-b3a1-679522a50a82.pdf
COVID-19 101 Infographic: https://files.constantcontact.com/028b6ad2201/95644e32-6c45-4332-8424-1dbb2e198652.pdf
Wheelchair Rugby Canada encourages all provincial and local wheelchair rugby organizations to follow the directions of their local health authorities regarding the hosting of events, and to take all appropriate steps to mitigate the risks associated with the spread of COVID-19.
Please rest assured that WRC is doing everything possible to stay up to date on any and all developments related to COVID-19 and that we will continue to do so moving forward.
If you have specific questions about the Coronavirus you should direct them to your family doctor or, for WRC National Team and NextGen athletes, WRC's Lead Medical Marnie McRoberts by email at marnie@wheelchairrugby.ca