Announcement, National Team
Team Canada Roster Released for Quad Nations
August 31, 2022Canada is set to face Great Britain, France, and Germany in Quad Nations Tournament.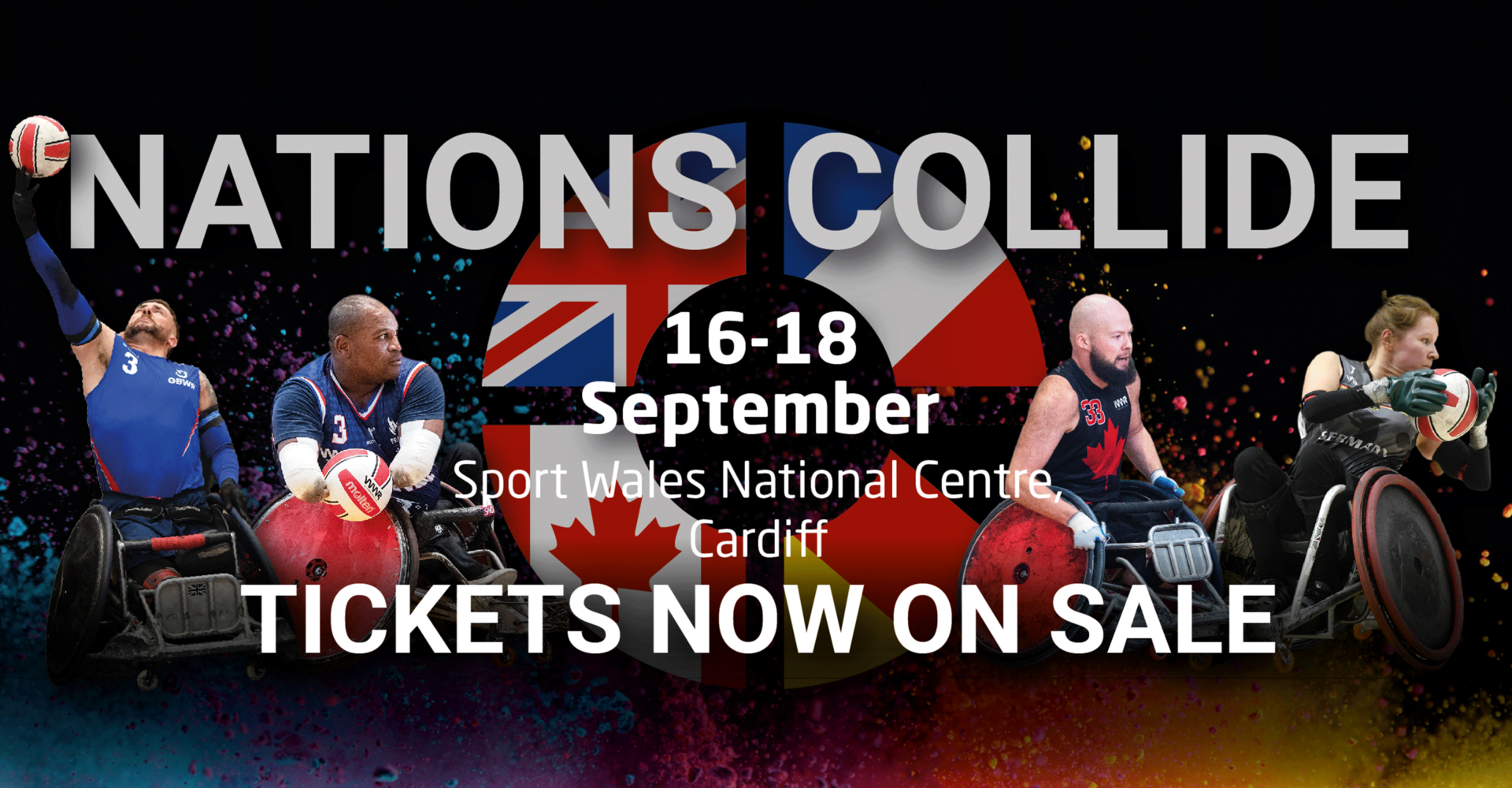 Wednesday, August 31 – Wheelchair Rugby Canada (WRC) announces the 12 athletes set to play in the 2022 Wheelchair Rugby Quad Nations tournament in Cardiff, Wales. Canada competes against France (5), Great Britain (2) and Germany (10) through 3 days of competition.
"We have been to Quad Nations before, but the team is really excited to be heading to Wales for the first time," said Coach Patrick Côté. "We know they will put a very good show together. We are taking a very experienced group over there and will use the competition as our final tune up prior to World Championships. The Quad Nations will be the perfect opportunity because we will get to play very strong opposition against teams from the other pool at Worlds."
TEAM CANADA ROSTER
3.5 – Zak Madell
3.0 – Fabien Lavoie
3.0 – Mike Whitehead
3.0 – Matt Debly
2.5 – Shayne Smith
2.0 – Cody Caldwell
2.0 – Travis Murao
1.5 – Patrice Simard (UPDATED)
1.0 – Patrice Dagenais
1.0 – Trevor Hirschfield
0.5 – Eric Rodrigues
0.5 – Byron Green
"The team feels like the last few months have been a good indicator of how well we can play against the strongest competition out there," said co-captain Dagenais. "The Quad Nations tournament is our last opportunity to play other teams and we have every intention of continuing to improve our style of play and keep our confidence high heading into Worlds."
11 athletes return from Canada's Paralympic Rugby Team last summer.
Match 1 – France vs Canada
September 16 9:30am ET, 6:30am PT
Match 2 – Germany vs. Canada
September 17 5:00am ET, 2:00am PT
Match 3 – Canada vs. Great Britain
September 17 1:00pm ET, 10:00am PT
For the complete Quad Nations schedule, visit their website here.
Streaming will be available via YouTube and Quad Nations' Facebook.
ABOUT WHEELCHAIR RUGBY CANADA
Wheelchair Rugby Canada is the national governing body for the Canadian Heritage Sport of wheelchair rugby. Wheelchair Rugby Canada strives to be a world-leader in wheelchair rugby, a respected advocate for wheelchair athletes and a visionary organization committed to excellence in programs from recruitment to retirement.
MEDIA CONTACT
Nathan Lederer
Communications and Marketing Coordinator
Wheelchair Rugby Canada
nathan@wheelchairrugby.ca or 905-531-7428