Announcement
Mike Whitehead is seeking nomination to the CPC Athletes' Council
November 24, 2020Voting is open NOW and runs until until Monday, December 7 at 6:00 pm ET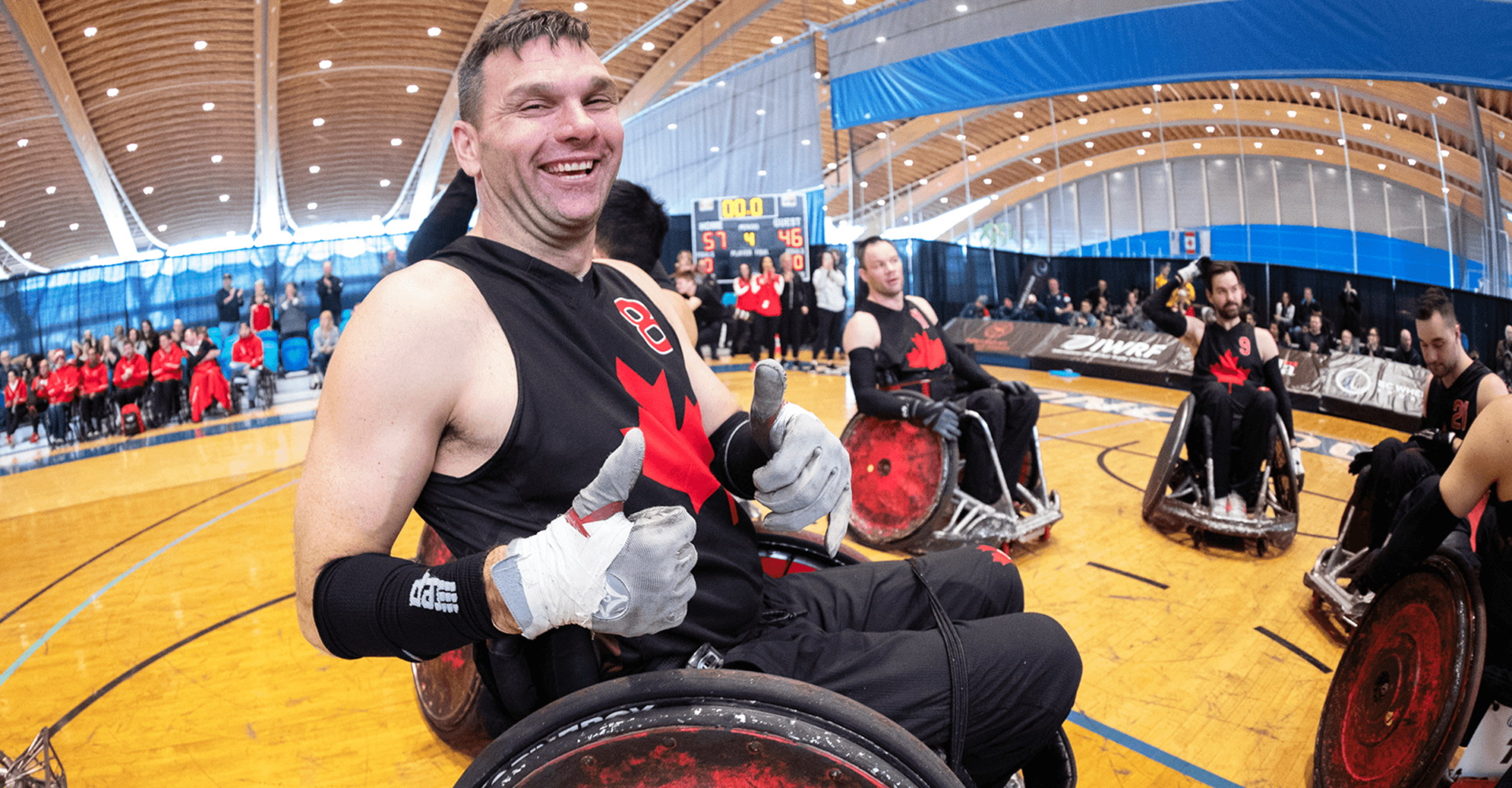 Wheelchair Rugby Canada is delighted to support national team athlete Mike Whitehead in his bid to be elected to the Canadian Paralympic Committees Athletes' Council.
The Athletes' Council is an elected group of current and retired Paralympic athletes (within the past eight years) that serve as the collective voice, advocating the best interests of Canada's Paralympic athletes and the Paralympic movement within Canada. The Athletes' Council works to provide input and recommendations from an athlete perspective to the Canadian Paralympic Committee staff, committees and Board of a Directors with respect to decision making at all levels of the organization.
Online voting began today on November 12, with three new athlete representative positions up for election on the Athletes' Council.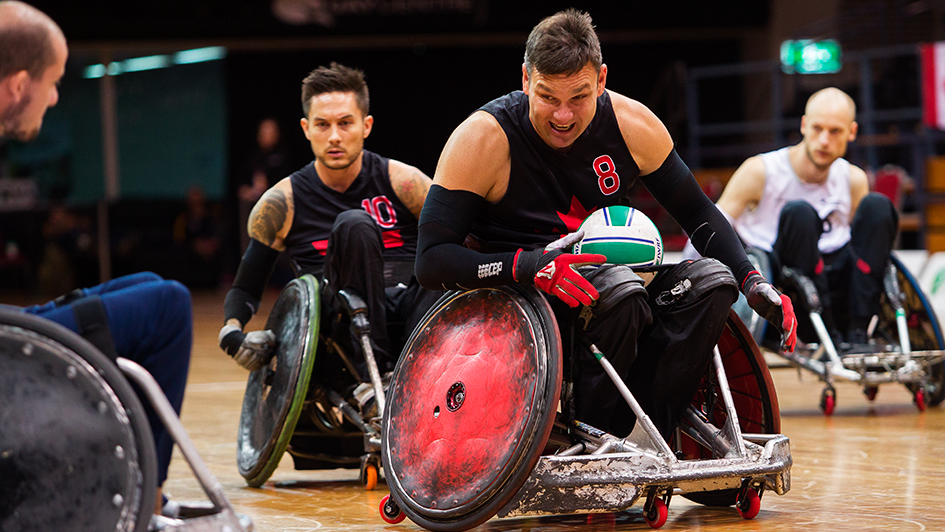 The three open positions are for two summer athletes (including one team sport athlete) and one winter athlete. Athletes who have competed in the last four Paralympic Games (London 2012, Sochi 2014, Rio 2016, and PyeongChang 2018) are eligible to vote.
Voting ends Monday, December 7 at 6:00 pm ET.
The nominated athletes for election are:
Tristen Chernove, Para Cycling
Ina Forrest, Wheelchair Curling
Erica Gavel, Wheelchair Basketball
Kurt Oatway, Para Alpine
Mike Whitehead, Wheelchair Rugby 
–
Mike Whitehead, National Team Athlete and CPC Athletes' Council Nominee:
I am honored to be nominated to the CPC Athletes' Council, as I am passionate and motivated to spread the word about our Paralympic movement.
I continue to perform as a high performance athlete and have been a part of the Canadian wheelchair rugby National Team Program since 2001. As a result, I understand the needs of athletes, the challenges and stresses of high performance sport, and the joy of competing, and winning, with my teammates.
I feel strongly that the Paralympic movement should, and will be, placed in both importance and physical accomplishment with the Olympic movement. I will continue to work towards that goal.
I am a proud Wheelchair Rugby Canada athlete. I am a proud Canadian athlete. And I thank you for considering me for nomination to the Athletes' Council.
Catherine Cadieux, CEO of Wheelchair Rugby Canada: 
Mike is an excellent choice to champion mental health initiatives through the work of the council, having experienced the need for support and the readiness to seek that support. I can't think of a better choice for the CPC Athletes' Council and I encourage you to give Mike nomination your strongest consideration.
–
ABOUT WHEELCHAIR RUGBY CANADA
Wheelchair Rugby Canada is the national governing body for the Canadian Heritage Sport of wheelchair rugby. Wheelchair Rugby Canada strives to be a world-leader in wheelchair rugby, a respected advocate for wheelchair athletes and a visionary organization committed to excellence in programs from recruitment to retirement.
MEDIA CONTACT
Ben Parker-Jones
Communications and Marketing Coordinator
Wheelchair Rugby Canada
ben@wheelchairrugby.ca or 613-523-0004