Announcement
JEAN-PHILIPPE LAVOIE HIRED AS HIGH-PERFORMANCE DIRECTOR
February 19, 2020Lavoie to assume the position on February 24, 2020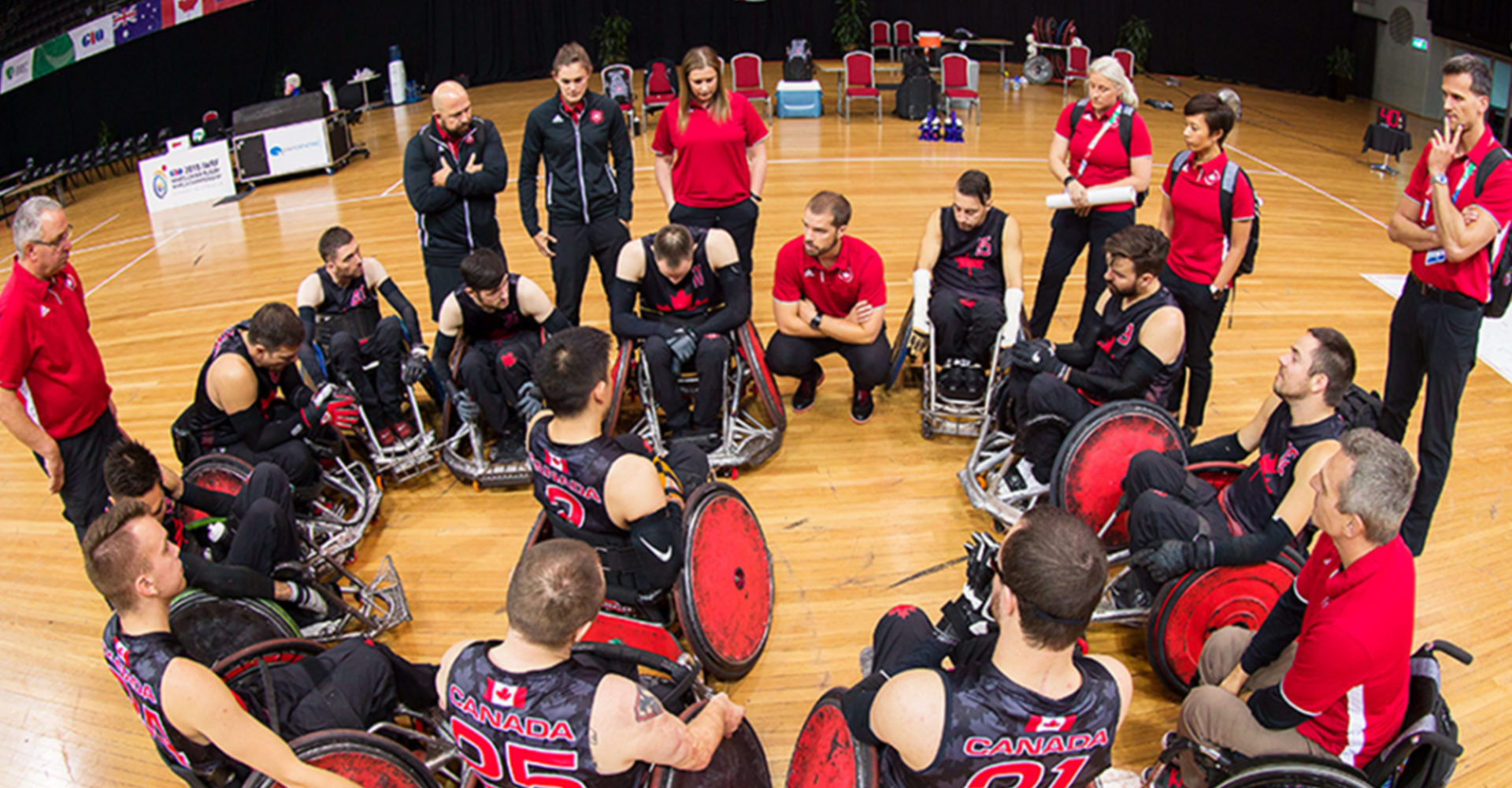 Ottawa, February 19, 2020 – Wheelchair Rugby Canada is pleased to announce the appointment of Jean-Philippe Lavoie as the organization's new High Performance Director. He will assume the position on February 24, 2020.
Jean-Philippe, known to many as "JP", joins from Own the Podium (OTP) where he worked as a High Performance Advisor with a specialty focus on summer team sports for eight years. At OTP, he successfully led Canada's Team Sports Strategy, by providing technical guidance to several National Sports Organizations in creating the training and competitive environment that will give their athletes and coaches the greatest opportunity to vie for medals at the Olympic and Paralympic Games.  Lavoie also supported, challenged, advised and assisted several National Sports Organizations, including wheelchair rugby, in the strategic development and delivery of a world class high performance program for the upcoming and subsequent Games.
Lavoie's also held positions of High Performance Consultant at the Coaching Association of Canada, Executive Director of Rugby Quebec, Rugby Canada Coaching Development Officer, Educator with International Rugby Board and a Learning Facilitator with Rugby Canada's Competition – introduction context of the NCCP.
"While we've enjoyed the benefit of JP's expertise for the past few years as our OTP High Performance Advisor, to now have him focused solely on providing leadership and guidance to Wheelchair Rugby Canada is very exciting for our program.  He will be instrumental in supporting our goal of achieving podium results" said Wheelchair Rugby Canada CEO Catherine Cadieux.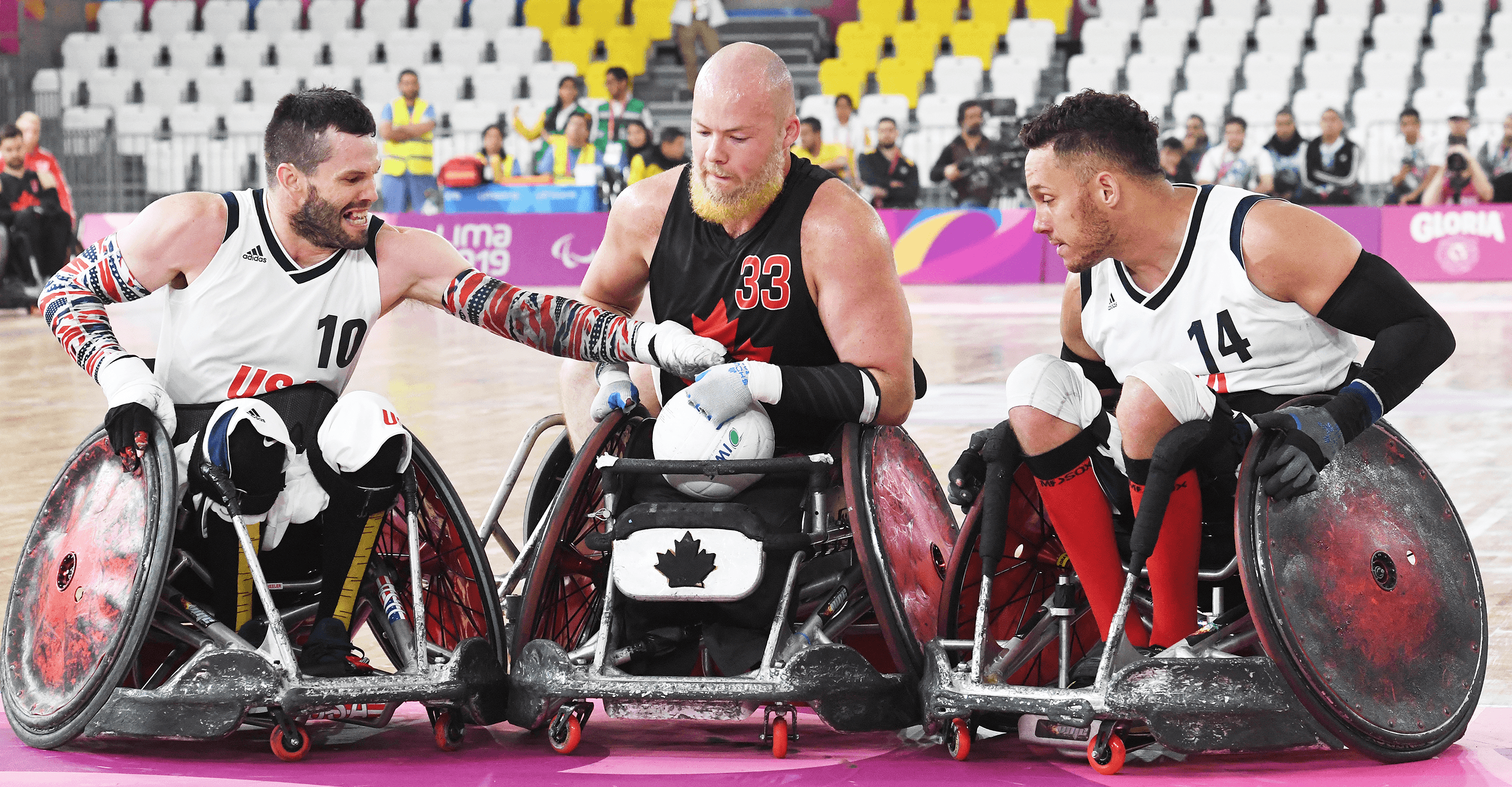 In his new role as HPD, Lavoie will be working with wheelchair rugby athletes, coaches, and officials to develop the organization's High-Performance plan and deliver programs and development strategies to grow the sport across Canada, as well as achieve podium results on the international stage.
"This new position of High Performance Director was the next logical step in my career. This is an exciting and challenging role with an opportunity to apply to one of Canada's most successful Summer Sports Team, the substantive knowledge and experience I have acquired during my tenure with OTP, as High Performance Advisor" said Jean-Philippe Lavoie. "I am privileged and happy to join this amazing organization, hoping to add value & contribute to its success and that of its people, its community and the sport."
Working together with Own the Podium, WRC has developed a transition plan that will see Jean-Philippe continue to provide support to the team sports for which he is responsible with OTP, in the critical lead up to the Tokyo 2020 Games.
ABOUT WHEELCHAIR RUGBY CANADA
Wheelchair Rugby Canada is the national governing body for the Canadian Heritage Sport of wheelchair rugby. Wheelchair Rugby Canada strives to be a world leader in wheelchair rugby, a respected advocate for wheelchair athletes and a visionary organization committed to excellence in programs from recruitment to retirement.
MEDIA CONTACT
Ben Parker-Jones
Communications and Marketing Coordinator
Wheelchair Rugby Canada
ben@wheelchairrugby.ca or 613-523-0004