Article
IN MEMORY OF BARBARA MONTEMURRO
January 13, 2021Barbara Montemurro has passed away at the age of 82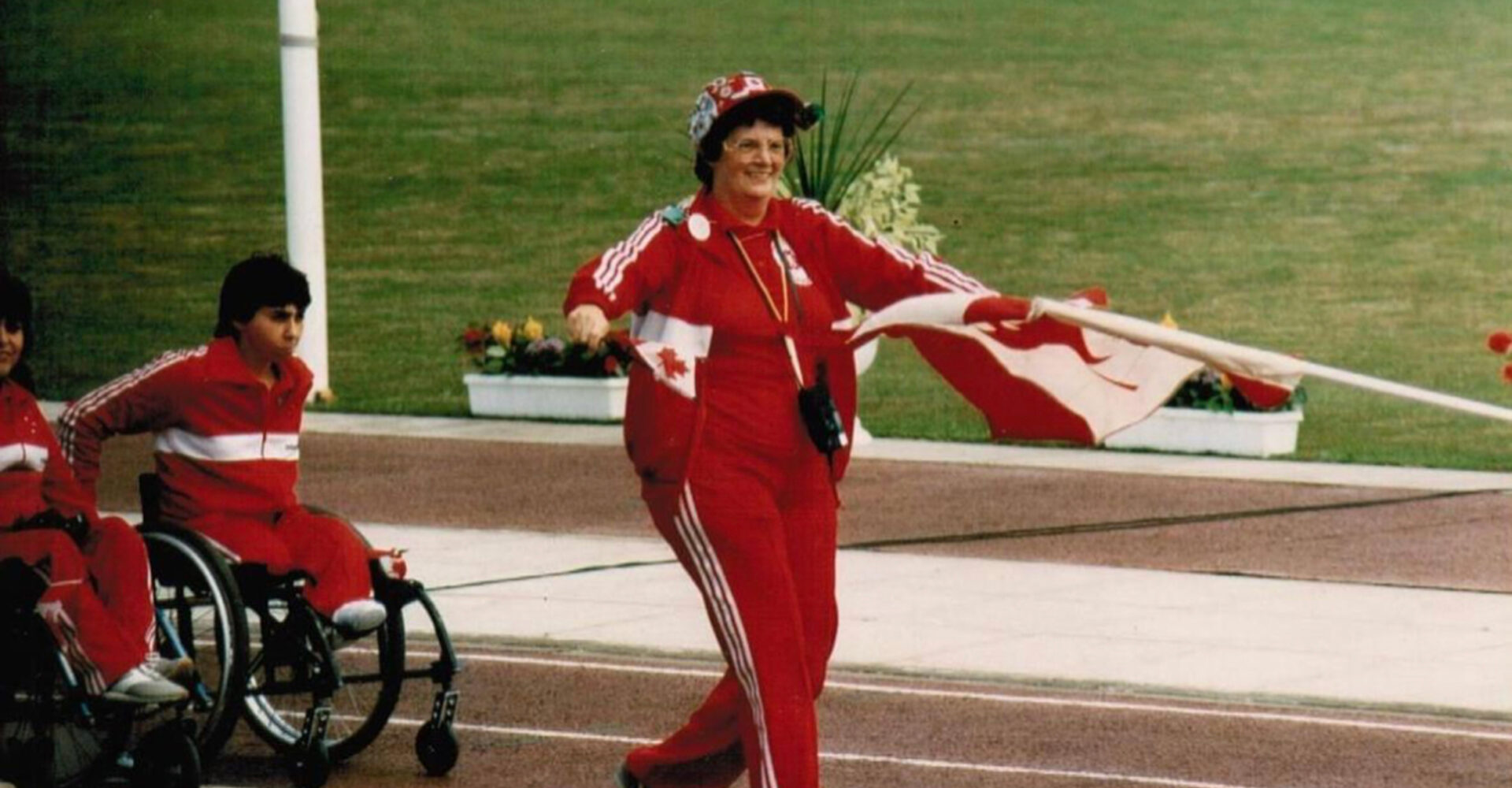 Wheelchair Rugby Canada is saddened to learn that Barbara "Barb" Montemurro, a dedicated volunteer who contributed greatly to the growth and development of wheelchair sports in Canada for over 40 years, has passed away at the age of 82.
Barb began her involvement in wheelchair sports at the 1976 Torontolympiad. Volunteering as a member of the Protocol Program, Barb was completely taken aback by the enthusiasm and performances of the athletes competing in the Games. It was a defining moment for her and from then on, drove her to want to volunteer for sports for athletes with disabilities.
Following the Torontolympiad, Barb answered an ad in a local paper looking for volunteers for Lyndhurst Rehabilitation Centre in Toronto. There she joined the Toronto Bulldogs Wheelchair Sport Club.  At the time, this group of quadriplegic athletes were playing the newly created sport of "Murderball" as well as competing in Track and Field (particularly Wheelchair Slalom).  Barb's outstanding spirit, sense of humour, and dedication quickly established her reputation as an outstanding volunteer.
Barb's volunteer work with wheelchair athletes quickly led her to various administrative positions, which she held at both the provincial and national levels. She was on the Executive of the Ontario Wheelchair Sport Association (now known as the Ontario Para Network) including holding the position of President for several terms. Barb was a founding member of two province wide programs: "Sport Alliance of Ontario" and "Sport 4 Ontario".  She also held various positions on the Executive of the Canadian Wheelchair Sport Association (now known as Wheelchair Rugby Canada) including VP High Performance Sports and VP Marketing and Communications. Barb also managed several Ontario Provincial wheelchair sport teams, as well as the Canadian National Team for multiple Stoke Mandeville World Wheelchair Games.
In the early 1990's, Barb began to lose her eyesight due to an infection. Unwilling to let her disability hold her back, she carried on as if there were no obstacles, demonstrating an exemplary attitude. In her daily activities as a volunteer leader in sports, Barb provided her "ears" to so many, listening and offering advice, negotiating, and finding solutions.  She truly lived by her personal motto CCR – "Communication, Cooperation, and Respect".
Barb received various provincial and national awards in recognition of her volunteer work. The CWSA awarded her the Dr. Robert Jackson Award in 1999 and later, recognized her contributions to wheelchair sports, through the creation of the CWSA Barbara Montemurro Award, which is presented to outstanding CWSA volunteers. In 2017, Barb was inducted into the CWSA Hall of Fame in the Builder Category.
She often said that what excited her most during her years as a wheelchair sport volunteer was the opportunity to observe and follow the blossoming careers of new and young athletes and volunteers.
The entire family at Wheelchair Rugby Canada sends its heartfelt condolences to Barbara's family and friends.
Barbara's obituary can be found here.