Competition, National Team
How to Follow Team Canada at WWRC 2019
October 16, 2019Full Schedule, Results and Webcast Information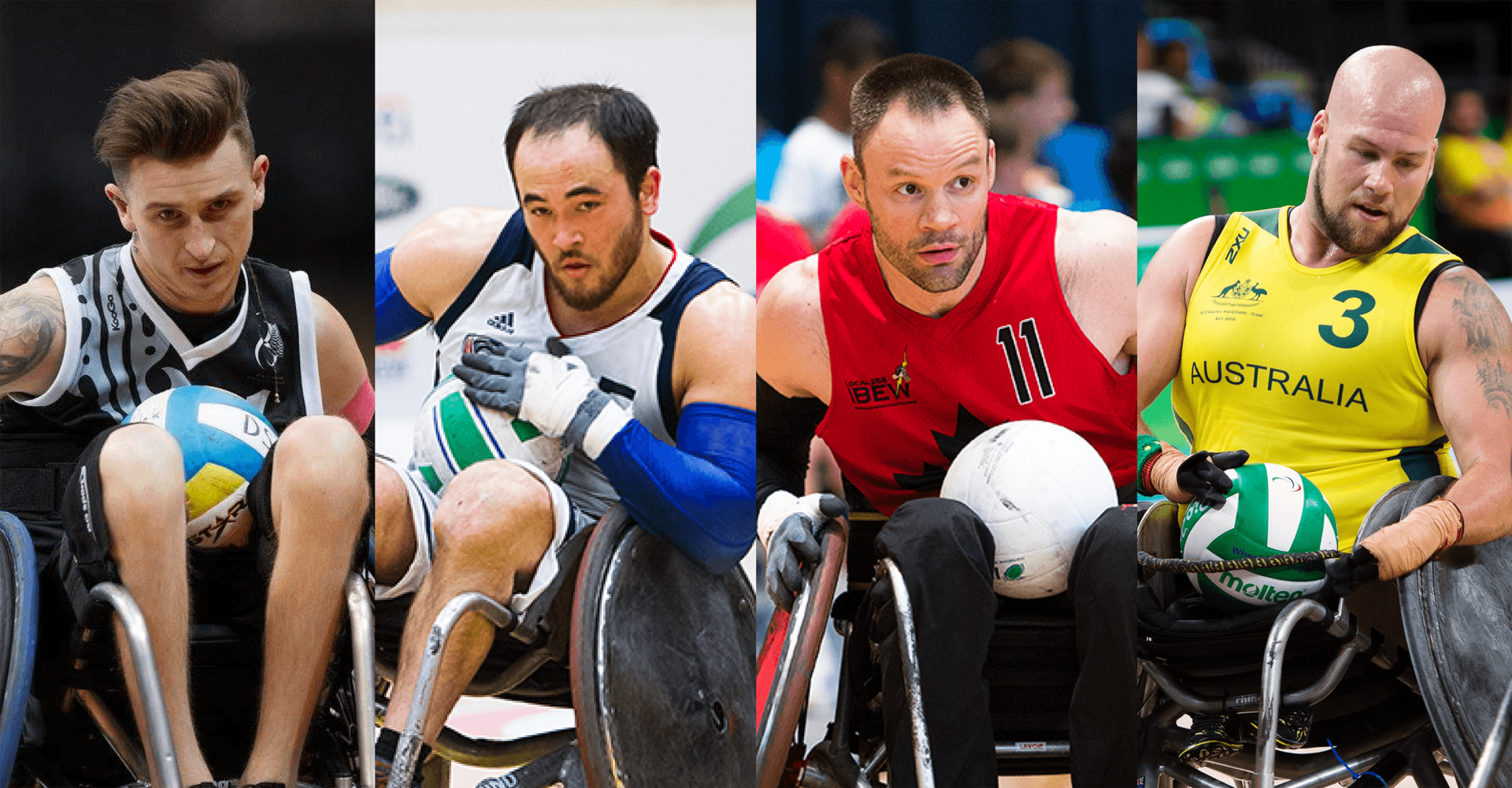 The World Wheelchair Rugby Challenge 2019 has arrived, with eight nations battling it out over the next 5 days to be crowned the winners.
Canada are set to face the United States in their opening match on Wednesday, in what promises to be a tense, physical battle between two long-time rivals.
The all-North American clash is Canada's first in Pool B, which will also seem them play the defending Paralympic gold medalists Australia and world number nine New Zealand. Pool A features Japan (2), Great Britain (4), France (6) and Brazil (10).
Each team will play their pool opponents once, with the top two teams from each pool moving on to Saturday's semifinals. The final will be played Sunday.
But when are the games, and how can you watch? You can find out all you need to know below.
All matches will be webcast live. Please use the following links to watch the matches:
SCHEDULE & RESULTS
TEAM CANADA ROSTER
Eric Rodrigues – Mississauga, Ont.
Patrice Dagenais – Embrun, Ont.
Trevor Hirschfield – Parksville, B.C.
Patrice Simard – Quebec City, Que.
Anthony Létourneau – Boisbriand, Que.
Benjamin Perkins – North Augusta, Ont.
Cody Caldwell – Peterborough, Ont.
Travis Murao – Richmond, B.C.
Fabien Lavoie – Quebec City, Que.
Mike Whitehead – Windsor, Ont.
Shayne Smith – Toronto, Ont.
Zak Madell – Okotoks, Alta.
ABOUT WWRC 2019
The World Wheelchair Rugby Challenge is held every four years during the break between the end of pool play and the start of quarterfinals of the Rugby World Cup. It brings together some of the top wheelchair rugby nations in the world for a week of intense and hard-hitting competition.
Canada won gold at the 2015 edition of the WWRC, defeating the United States 54-50 in the final.
ABOUT WHEELCHAIR RUGBY CANADA
Wheelchair Rugby Canada is the national governing body for the Canadian Heritage Sport of wheelchair rugby. Wheelchair Rugby Canada strives to be a world leader in wheelchair rugby, a respected advocate for wheelchair athletes and a visionary organization committed to excellence in programs from recruitment to retirement.
MEDIA CONTACT
Ben Parker-Jones
Communications and Marketing Coordinator
Wheelchair Rugby Canada
ben@wheelchairrugby.ca or 613-523-0004