Announcement
Garett Hickling and Kathy Newman named to Canadian Paralympic Hall of Fame
October 17, 2019Hall of Fame gala to take place November 15 in Vancouver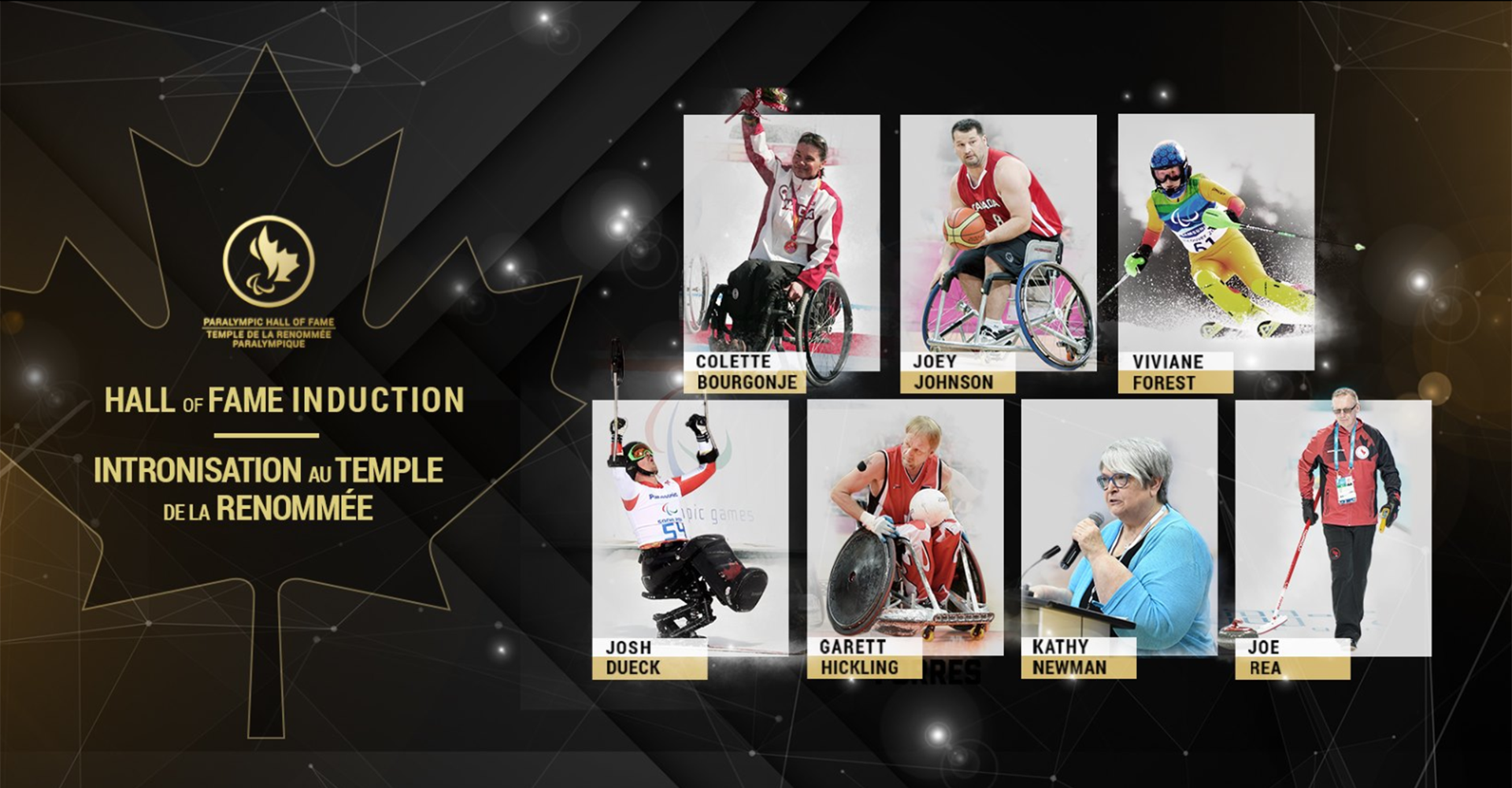 (Ottawa, ON) Wheelchair Rugby Canada extends its warmest congratulations to four-time Paralympian Garett Hickling, and current WRC Vice-President Kathy Newman, who were both named to the Canadian Paralympic Hall of Fame on Wednesday, October 16th.
The Canadian Paralympic Hall of Fame honors those who have had a significant impact on the growth and development of the Paralympic movement in Canada.
"A huge congratulations to the Canadian Paralympic Hall of Fame class of 2019," said Marc-André Fabien, president, Canadian Paralympic Committee. "This is an extremely talented and dedicated group of people who are truly passionate about Paralympic sport and live by our values every day. They have made immeasurable contributions to our community both on and off the field of play throughout their entire careers. This will be a special induction ceremony and we can't wait to honour each of them in Vancouver."
Hickling enters in the Hall of Fame in the athletes category, while Newman will be honored in the builders category.
The Canadian Paralympic Hall of Fame induction ceremony will be held on November 15, 2019 in Vancouver, B.C.
Garett Hickling
Garett Hickling, who lives in London, Ont. but is originally from B.C., was one of the best wheelchair rugby players in the world during a career that lasted over two decades. A leader for Canada, he was part of five Paralympic teams – where he claimed three medals (silver at Atlanta 1996 and Athens 2004, bronze at Beijing 2008) – as well as six world championships squads.
Kathy Newman
Vancouver's Kathy Newman has been a tireless leader and advocate for wheelchair sports for nearly four decades. As an administrator with the BC Wheelchair Sports and Canadian Wheelchair Sports Associations, she recruited new athletes, developed programming, organized competitions at all levels, and made immense impacts on the lives of so many athletes with disabilities. She still currently serves on the boards of Wheelchair Rugby Canada and Wheelchair Basketball Canada.
ABOUT WHEELCHAIR RUGBY CANADA
Wheelchair Rugby Canada is the national governing body for the Canadian Heritage Sport of wheelchair rugby. Wheelchair Rugby Canada strives to be a world leader in wheelchair rugby, a respected advocate for wheelchair athletes and a visionary organization committed to excellence in programs from recruitment to retirement.
MEDIA CONTACT
Ben Parker-Jones
Communications and Marketing Coordinator
Wheelchair Rugby Canada
ben@wheelchairrugby.ca or 613-523-0004