Article, National Team
Dave Willsie Resigns as National Team Assistant Coach
December 8, 2022After 5 years behind the bench, Dave steps down as assistant coach.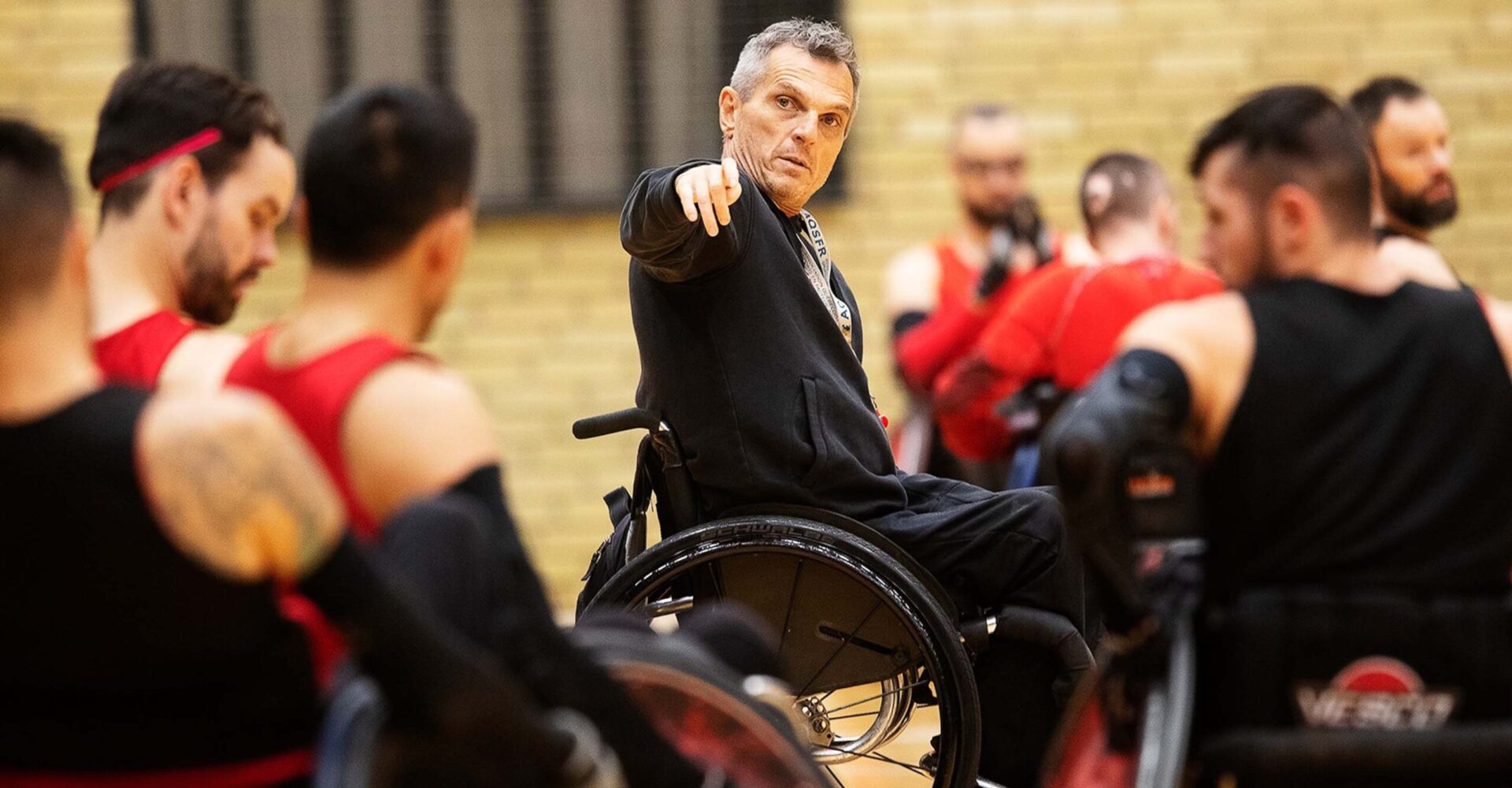 December 8, 2022 – Wheelchair Rugby Canada (WRC) is advising that David Willsie has resigned from his position as National Team Assistant Coach.
"Dave brought many innovative strategies to the program during his tenure, and we are very proud of, and grateful for, his contributions" said High Performance Director, JP Lavoie.
Dave has been involved with the National Team for over 24 years, as an athlete, captain and then coach.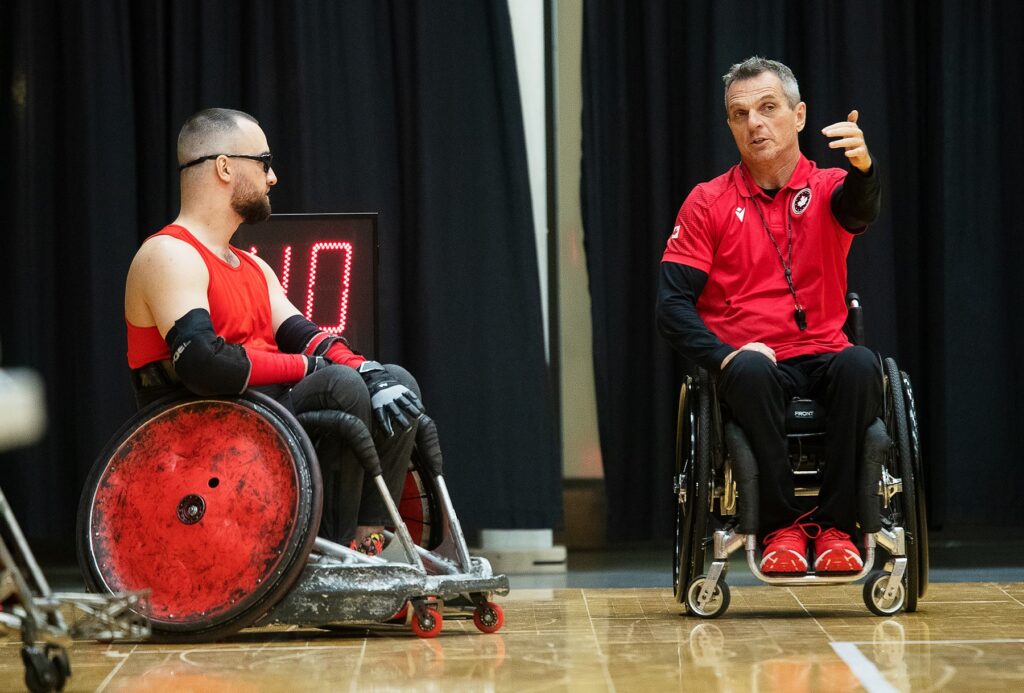 "Dave is such a valued and loved member of the wheelchair rugby community and I am so pleased that his experience and passion will continue to be focused on his athletes and teams in Ontario and beyond" said CEO, Cathy Cadieux.
The coaching duo of Côté and Willsie helped Canada's National Team to two World Championship appearances (2018 & 2022) and a Tokyo2020 Paralympic berth.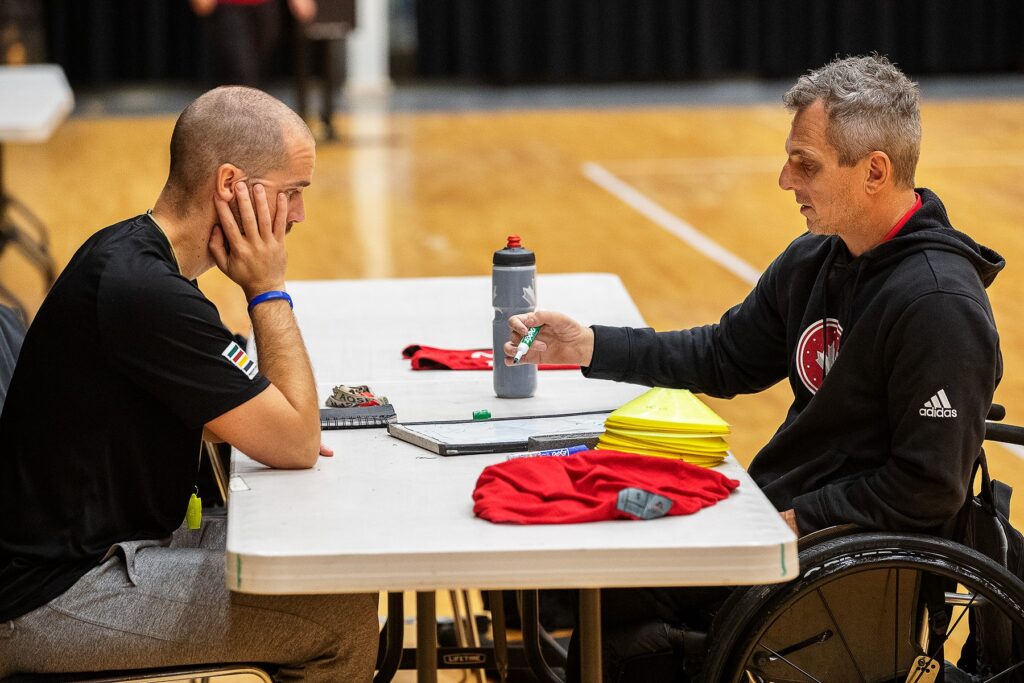 "With his knowledge, experience and personality, Dave brought so many things to the program and me over the years and I'm super grateful for that," said Coach Patrick. "But beyond anything, it's the camaraderie on the road that I'll miss the most."
"I'd like to thank everybody on the staff for making my time there enjoyable. It always hurts when you fall short of your goals. This team definitely has the makings to win, and I wish them the best," said Willsie.
ABOUT WHEELCHAIR RUGBY CANADA
Wheelchair Rugby Canada is the national governing body for the Canadian Heritage Sport of wheelchair rugby. Wheelchair Rugby Canada strives to be a world-leader in wheelchair rugby, a respected advocate for wheelchair athletes and a visionary organization committed to excellence in programs from recruitment to retirement.
MEDIA CONTACT
Nathan Lederer
Communications and Marketing Manager
Wheelchair Rugby Canada
nathan@wheelchairrugby.ca or 905-531-7428