Competition, National Team
CANADA'S WHEELCHAIR RUGBY TEAM QUALIFY FOR TOKYO 2020 PARALYMPICS
March 8, 2020Secure qualification by defeating Colombia 57-46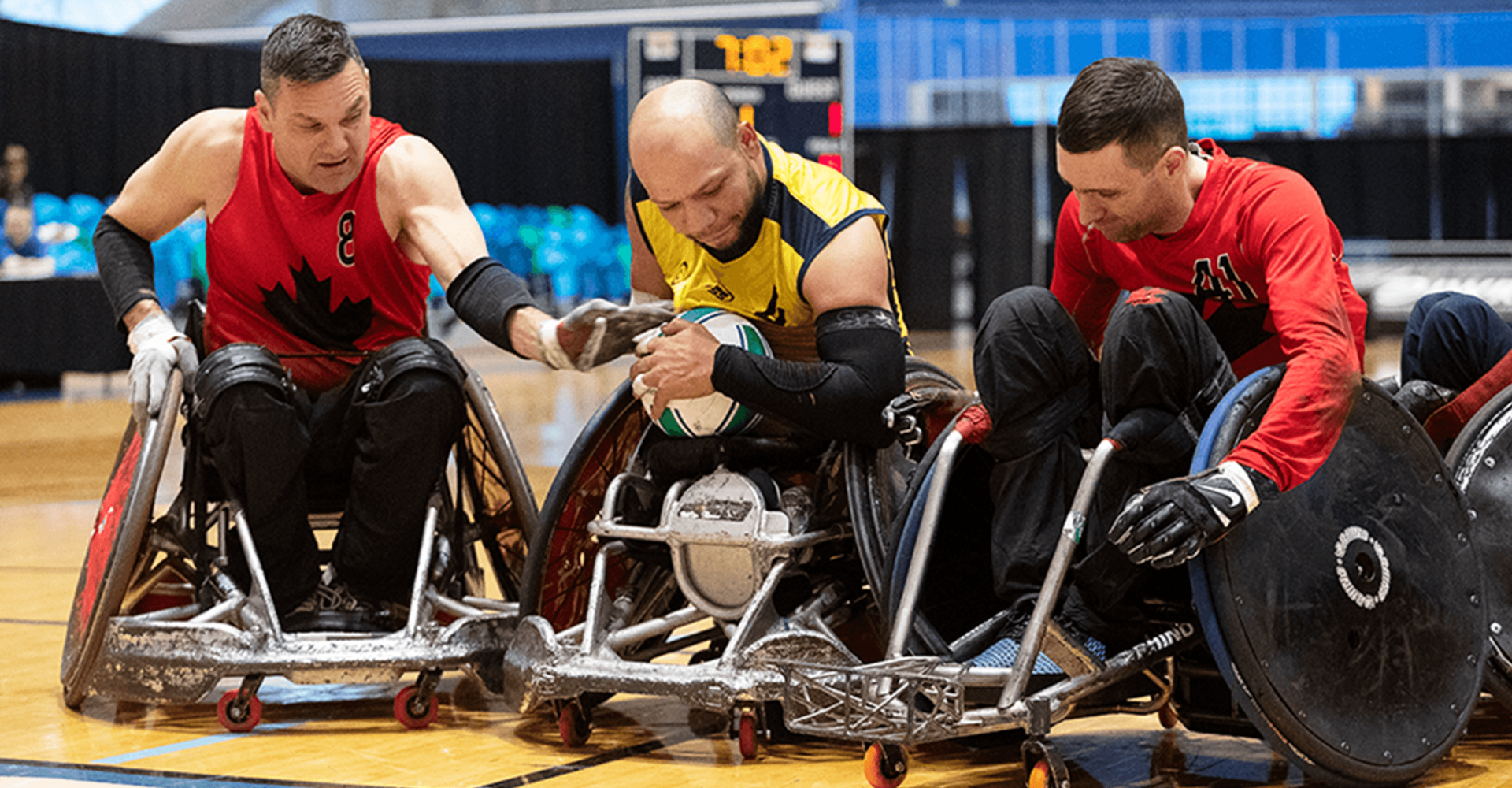 Richmond, BC – Canada secured qualification for the 2020 Paralympic Games on Sunday, with a 57-46 playoff win against Colombia at the 2020 IWRF Paralympic Qualification tournament.
The Canadians, who were undefeated in the round robin portion of the tournament (6-0), started the game brightly and jumped out to a three-try lead after the first quarter. The team's stern defense would force Colombia to also burn three of their four timeouts in the quarter, a factor that would have a major impact later on in the game.
Colombia would fight back in the second, managing to improve their play on both ends of the court. Carlos Neme, their captain, led the charge by clearing the path for ball handlers, getting open as a passing outlet and providing vocal leadership.
The first half would end 27-23 in favor of Canada.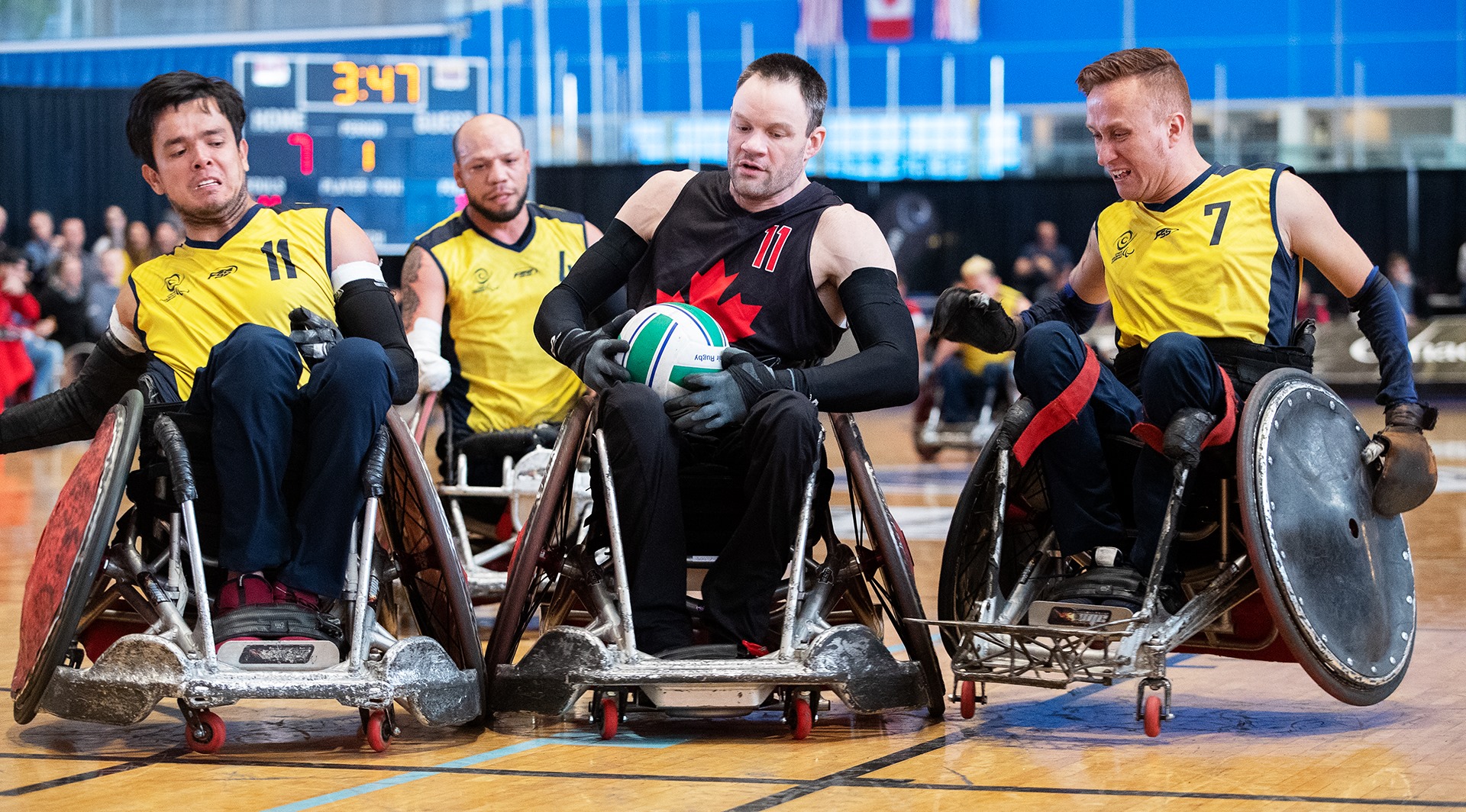 In the third, Canada showed why they came into the tournament as favorites, by being incisive on attack and unshakable on defense. Their dominant play over the Colombians allowed them to stretch their lead even further to 7 tries.
The fourth quarter saw more of the same, as Canada refused to let up. Zak Madell, as he had done for most of the tournament, led the scoring on both sides by twisting and turning his way through Colombia's defense.
The match would eventually end Canada 57 Colombia 46.
The win sees Canada qualify for their seventh consecutive Paralympic Games.
Mike Whitehead – "It's amazing. It's such an honour and privileged to represent Canada. We have so much support, I'm just ecstatic. I have about 10 feelings and they are all great" 
Fabien Lavoie – ''We really had to play as a team because Colombia came out really strong. They played with a lot of desperation.''
Head Coach, Patrick Côté – "We're going to celebrate this win. I think it's important for the team to enjoy it and take a little bit of rest. We'll then get back at it in early April and continue to work on our lineups and execution leading into Tokyo 2020"
RESULTS & ARCHIVED VIDEO
–
ABOUT WHEELCHAIR RUGBY CANADA
Wheelchair Rugby Canada is the national governing body for the Canadian Heritage Sport of wheelchair rugby. Wheelchair Rugby Canada strives to be a world-leader in wheelchair rugby, a respected advocate for wheelchair athletes and a visionary organization committed to excellence in programs from recruitment to retirement.
MEDIA CONTACT
Ben Parker-Jones
Communications and Marketing Coordinator
Wheelchair Rugby Canada
ben@wheelchairrugby.ca or 613-523-0004