Announcement, National Team
Canada will compete in Pool B against Sweden, Germany and Switzerland
January 17, 2020Paralympic Qualifiers to be held at the Richmond Olympic Oval from March 2 to 8, 2020.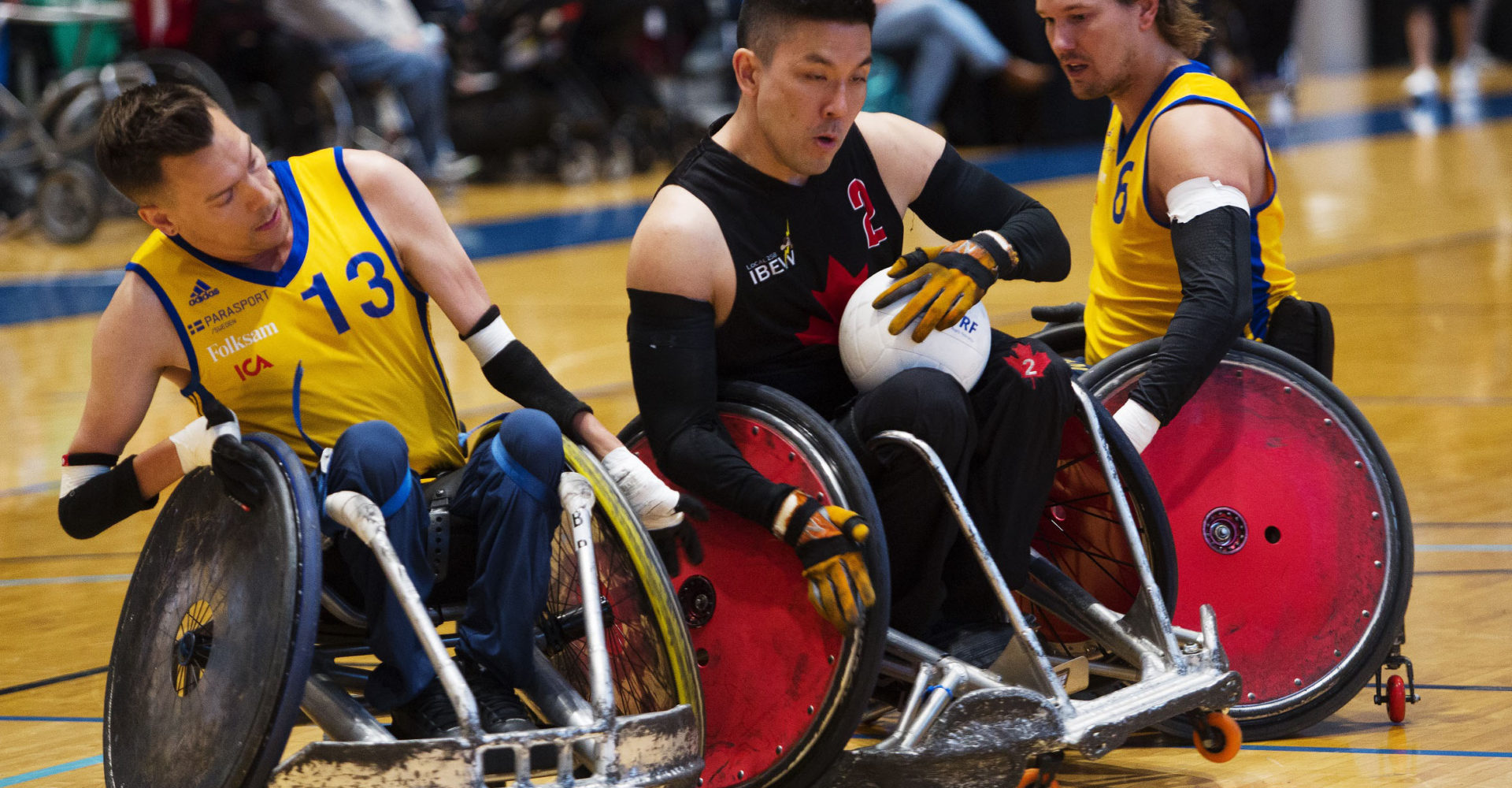 Vancouver, January 17, 2020 – The draw for the IWRF 2020 Paralympic Qualification Tournament was held today in Vancouver, BC. Canada, ranked 5th in the world, was drawn into Pool B along with Sweden, Germany, and Switzerland. Pool A will consist of France, Brazil, Colombia, and Thailand.
The eight-team tournament will be held March 2-8 at the Richmond Olympic Oval and will serve as the final opportunity for teams to qualify for the Tokyo 2020 Paralympic Games.
| | |
| --- | --- |
| POOL A | POOL B |
| France | Canada (Host) |
| Brazil | Sweden |
| Colombia | Germany |
| Thailand | Switzerland |
The top two teams in the tournament will qualify for the 2020 Summer Paralympics wheelchair rugby tournament in Japan.
Canada's team roster for the Paralympic Qualifiers is scheduled to be announced on January 23, 2020.
ABOUT WHEELCHAIR RUGBY CANADA
Wheelchair Rugby Canada is the national governing body for the Canadian Heritage Sport of wheelchair rugby. Wheelchair Rugby Canada strives to be a world-leader in wheelchair rugby, a respected advocate for wheelchair athletes and a visionary organization committed to excellence in programs from recruitment to retirement.
FOR MORE INFORMATION, PLEASE CONTACT:
Ben Parker-Jones
Communications and Marketing Coordinator
Wheelchair Rugby Canada
Tel: 613.523.0004 Email: ben@wheelchairrugby.ca
Nathan Bragg
Communications Coordinator
BC Wheelchair Sports Association
communications@bcwheelchairsports.com or 604-333-3520 Ext. 203