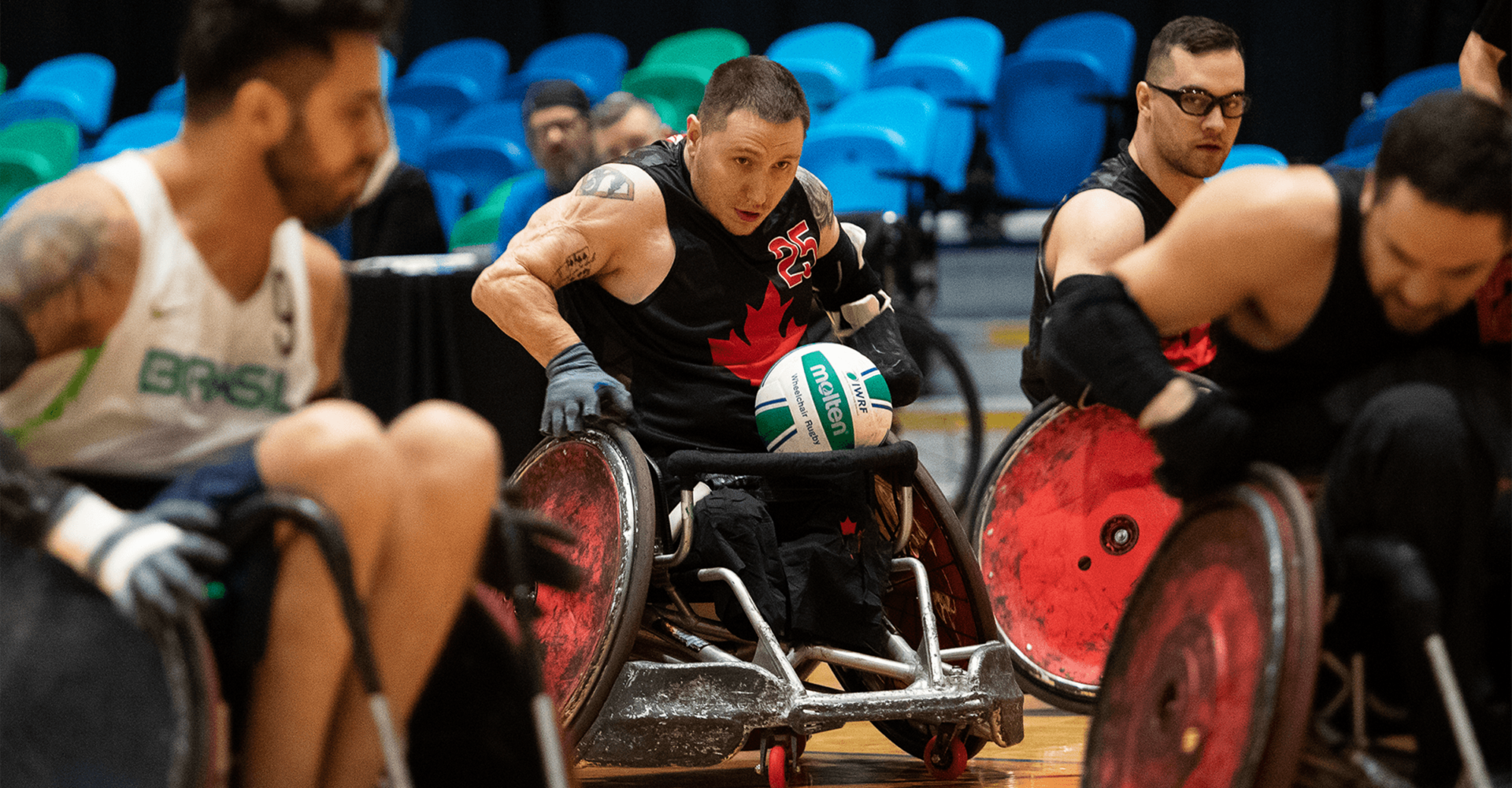 (Article written by the Canadian Paralympic Committee)
RICHMOND, B.C. – Canada's wheelchair rugby team has won its first three games at the last chance seven-country Paralympic Games qualifier being held this week at the Olympic Oval.
The Canadians opened with a 53-38 victory over Switzerland on Wednesday then beat Colombia 62-35 and Brazil 58-36 on Thursday.
''We arrived ready, we had a good game plan and we executed it well,'' said Canada's Patrice Simard after the win over Brazil. ''I don't think we had a single turnover in the game and our defence was brilliant.
''The schedule is tough here but we have a lot of depth on our team and we're confident playing all 12 guys. So that helps us a lot on days we have two games.''
In Thursday's game against  Brazil, Zak Madell led the charge for the winners with 16 points while Mike Whitehead added 12 and Shayne Smith scored 10. Canada led 31-19 at the half.
Canada has two more round robin matches on Friday against Sweden (12 p.m. (all times local PT)) and Germany (6 p.m.) then face France (2 p.m.) on Saturday.
The tournament closes Sunday with the two semifinals (12 p.m. and 2 p.m.). The winners of both those matches earned berths to the 2020 Paralympic Games in Tokyo August 25 to September 6.
In the current standings, Canada and France are tied for first at 3-0 followed by Germany at 2-1,  Colombia and Sweden at 1-2, Switzerland at 1-3 and Brazil 0-3.
Viewers can follow the action via the free CBC Gem streaming service, cbcsports.ca, the CBC Sports app for iOS and Android devices, and CPC Facebook page, as well as the Radio-Canada Sports app and radio-canada.ca/sports.