Competition, National Team
CANADA TAKES HOME SILVER AFTER FALLING TO THE UNITED STATES IN FINAL
August 27, 2019Canada lose 58-47 to the United States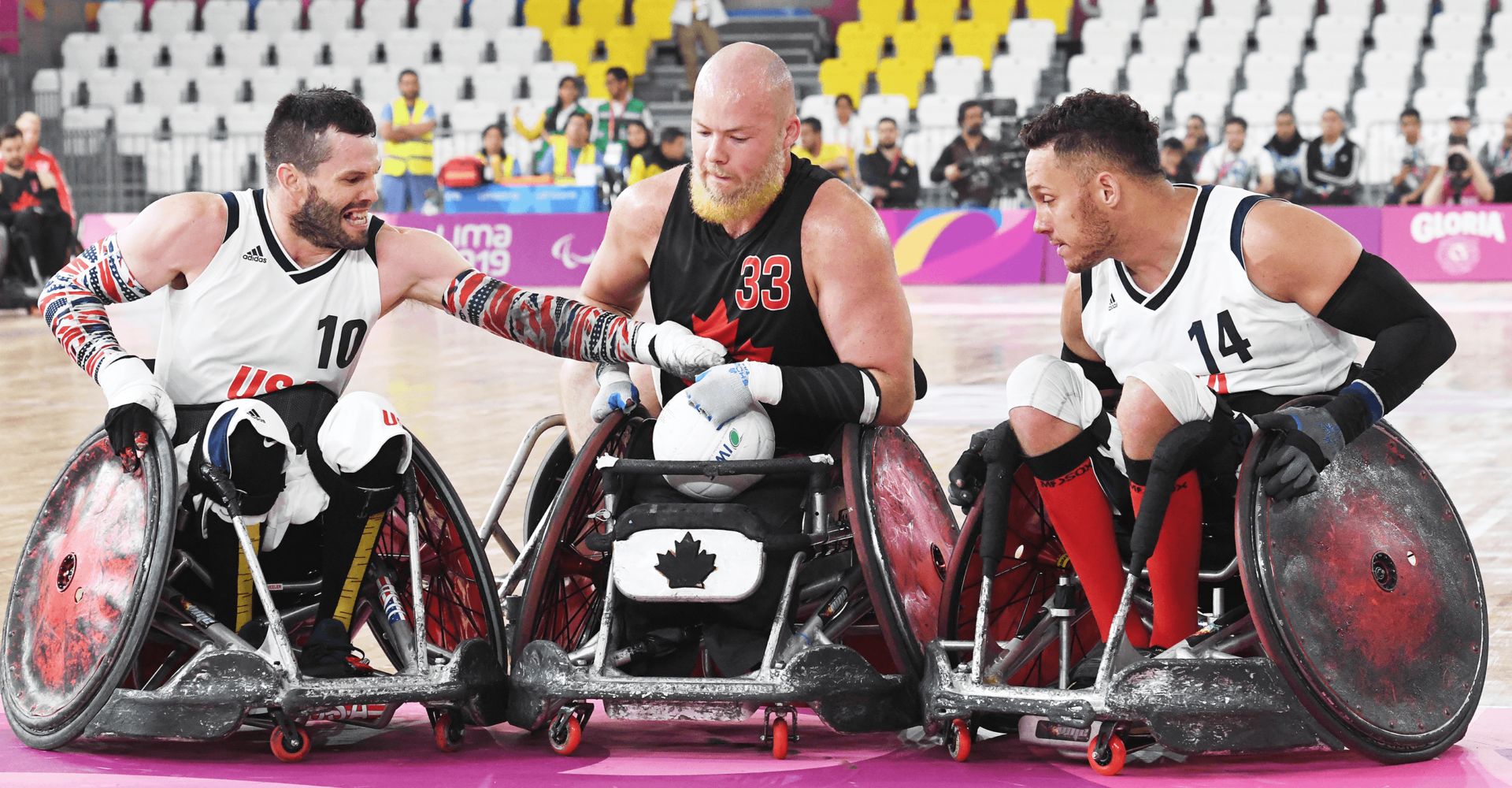 (LIMA, PE) Canada were defeated 58-47 by long-time rivals the United States in the gold medal game of the 2019 Parapan American Games on Tuesday afternoon in Lima, PE. The result sees Canada take home the silver medal and finish the competition with a 5-2 record.
Canada 47 United States 58
The opening minutes of Tuesday's gold medal game started out tight, with both teams unwilling to give an inch to their opponents.
However, as the first quarter wore on, the Americans managed a breakthrough when they began to apply more pressure to Canada's inbound. The pressure would lead to two quick, successive turnovers by the Canadians and allow the United States to establish a two-point lead by the end of the quarter.
The second quarter would see the United States go up another gear and begin to pull away on the scoreboard. Canada would try to respond by applying their own pressure, but the US was simply too clinical when the ball was in their possession and would not give it up.
The teams would eventually go into half-time break with the US up by 7 tries.
The third quarter would see Canadian Head Coach Patrick Côté switch things up, by rotating his lineups and bringing on some fresh players onto the court. These tactical changes would quickly have a positive impact, helping the team tighten up on defence as well as become more efficient on offence.
The changes would visibly shift the moment in Canada's favor for a few minutes. However, the United States would soon find a way to regain their composure and adapt, eventually extending their lead even further.
Canada, facing a steep deficit, continued fighting in the fourth quarter but would eventually fall to a 47-58 defeat.
The result means Canada will take home the silver medal from the 2019 Lima Parapan American Games. It also means that the team will now need compete at the IWRF 2020 Paralympic Qualifiers, in order to qualify for Tokyo 2020.
Patrice Dagenais (Athlete) – "It wasn't our greatest game. We did have a game plan but didn't execute it as well as we should have to win a gold medal. We still have another chance to qualify for Tokyo. We're disappointed about our loss but we're still confident that we can book a ticket to Tokyo in a year. We're still trying to keep things positive. We're pretty happy with our first games in the tournament just today wasn't our day… For the people back home we really want to thank them for all of their support. Whether it was through social media, watching the game online, or sending us messages. Obviously, we wish we could have given them a closer game to watch today… All the support that we get from them makes a difference for us. We have a good group of family and friends who are there for us when we need them."
Eric Rodrigues (Athlete) – "This has been a fantastic experience. It's my first major Games. We put in a lot of work and followed our game plans. We can only build from what happened here… Moving forward, we are looking to qualify for Tokyo at the last chance qualification tournament and hopefully move on from there."
Patrick Côté (Head Coach)– "The Americans came prepared. They had a great game plan and strong match-ups to take Zak out of our offense which threw us off-rhythm. They played an almost perfect game and we just weren't at that level to match them. That was one of two chances to punch our ticket to Tokyo 2020 and since it's not going to be for today we'll be going to a qualifier in the spring."
David Willsie (Assistant Coach) – "I'm proud of the guys. We went through a lot this week in different situations and different scenarios. Obviously, we're not happy with the final result. We actually got outworked a few times and we can't let that happen. The guys are all well-aware of it. We promise Canada and Canadians that we'll have a better effort next time… There's going to be a bit of a break for some of the guys that have been going for more than a year with training. We'll give them a couple weeks off and then we'll be back at it. There will be a qualifier that we need to go to for Tokyo so that's in the cards and, until then, just keep grinding."
LIMA 2019 RESULTS
August 23: Canada 60-24 Argentina
August 24: Canada 58-43 Brazil
August 24: Canada 64-45 Colombia
August 25: Canada 70-34 Chile
August 25: Canada 51-54 USA
August 26 (Semifinal) Canada 56-46 Brazil
August 27 (Gold Medal Game) Canada 47-58 USA
About the Canadian Paralympic Committee: Paralympic.ca
About Wheelchair Rugby Canada: WheelchairRugby.ca
MEDIA CONTACT
Ben Parker-Jones
Communications and Marketing Coordinator
Wheelchair Rugby Canada
ben@wheelchairrugby.ca or 613-523-0004