Article, Competition, National Team
Canada Goes Undefeated in Preliminary Stage with 61-31 Victory over Chile
March 11, 2022Wheelchair Rugby Canada completes its Preliminary Stage after defeating Chile 61-31.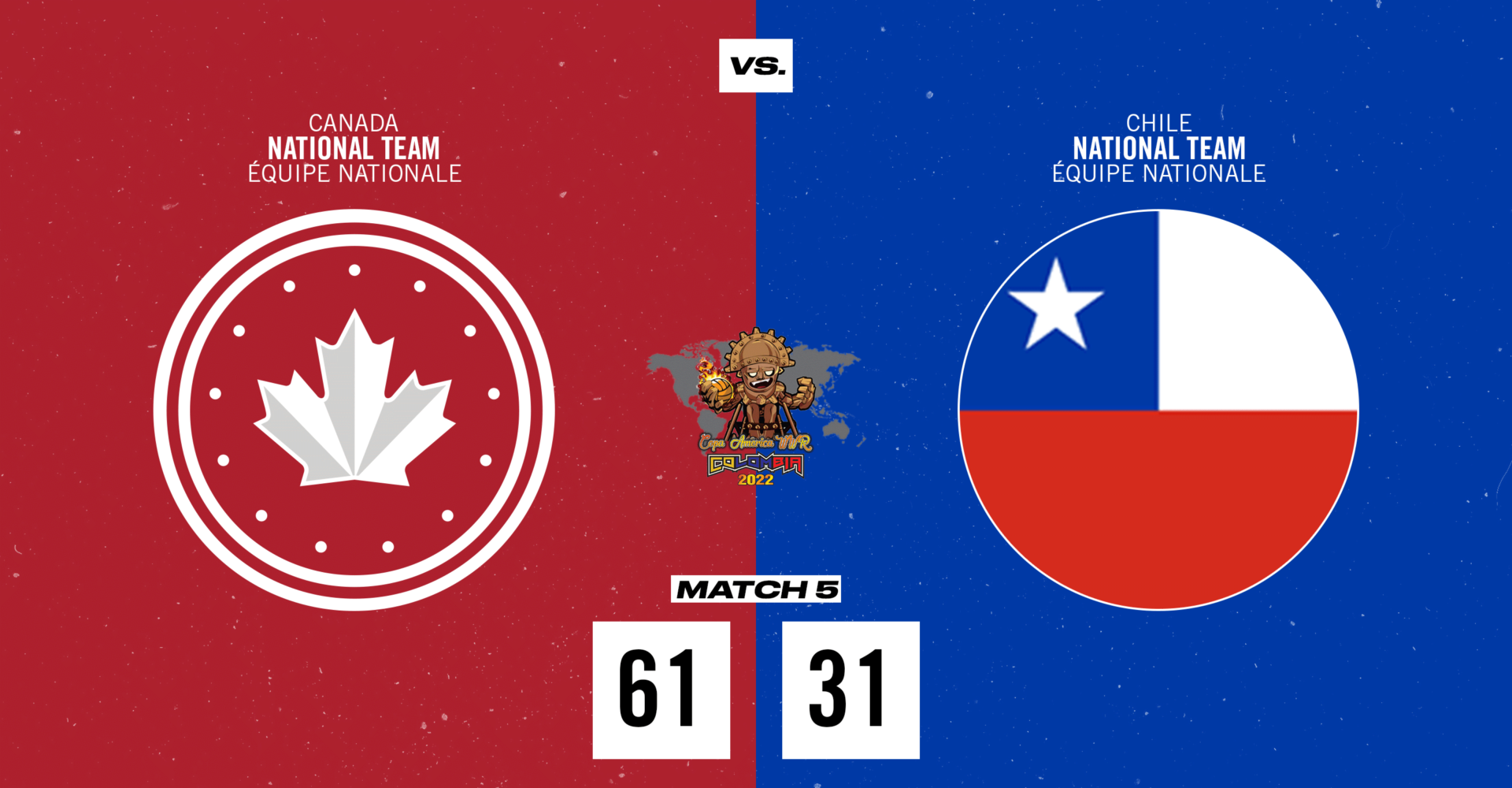 Ottawa, March 11, 2022 – Wheelchair Rugby Canada completes its Preliminary Stage after defeating Chile 61-31. The 5-0 Canadians advance to the Semifinals as the number 1 seed and are set to face 4th seeded Brazil, tomorrow morning.
"This afternoon we wanted to stay on task for a full game and we feel like we accomplished our goal. Shout out to Chile who have improved these last few years making our zone stronger", said co-captain, Patrice Dagenais.
Canada can secure a berth to the 2022 World Championships with a win over Brazil. The World Championships are be held in Vejle, Denmark this October.
"It feels awesome to be a win away from worlds," said Matt Debly. "We've worked incredibly hard for that opportunity and it's right there in front of us. We went out today and showed everyone that we are competitors, and we can play and win against the best of the best."
2017 was last time Canada played in the Americas Championship, USA defeated Canada in the final 43-54.
"That's why we came here, its at the top of the list. We're here to win the [whole thing]," said Assistant Coach, Dave Willsie. "Its more of a mindset that we can beat anybody".
Dave on the prospect of a USA Finals rematch: "It's always a coinflip. I will tell you one thing, it will be some of the hardest hits you have ever seen, hopefully we can come out on top".
Canada is scheduled to play Brazil in the semifinals tomorrow morning at 9:30am EST, 6:30am PST. A win would advance Canada to the Finals at 4:30pm EST, 1:30pm PST.
For more details on streaming, media and scheduling visit the tournament's website here.
ABOUT WWR AMERICAS
The 2022 Americas Championship is a WWR tournament that provides qualification to the 2022 World Championship. Participating teams include Argentina, Brazil, Canada, Chile, Colombia, & United States.
ABOUT WHEELCHAIR RUGBY CANADA
Wheelchair Rugby Canada is the national governing body for the Canadian Heritage Sport of wheelchair rugby. Wheelchair Rugby Canada strives to be a world-leader in wheelchair rugby, a respected advocate for wheelchair athletes and a visionary organization committed to excellence in programs from recruitment to retirement.
MEDIA CONTACT
Nathan Lederer
Communications and Marketing Coordinator
Wheelchair Rugby Canada
nathan@wheelchairrugby.ca or 905-531-7428