Article, Competition
Canada Defeats France in Classification Match; Canada Finishes 5th at Paralympics
August 28, 2021Canada's Wheelchair Rugby Team defeats France 57-49 in their final match at the Tokyo Paralympics.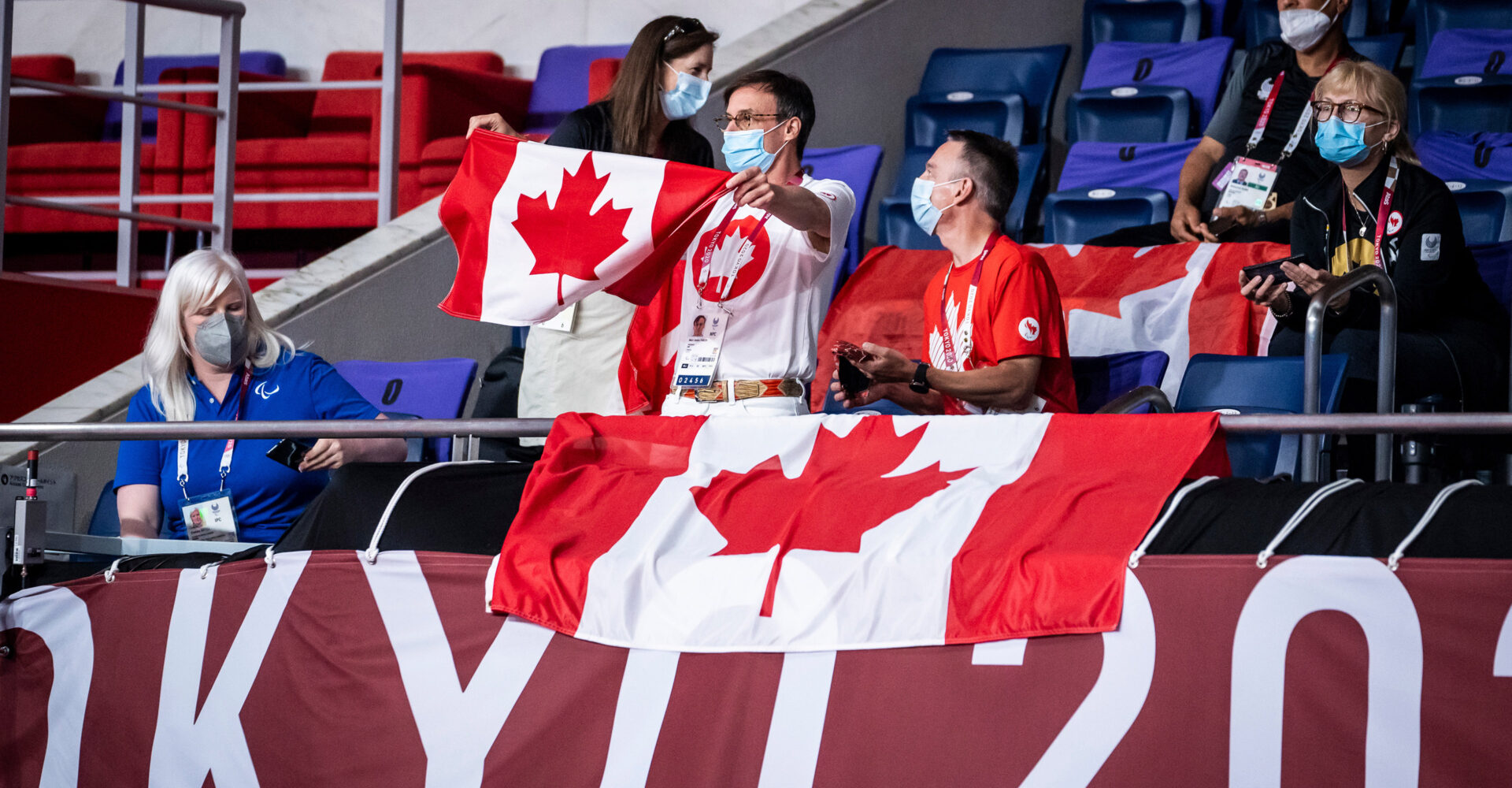 August 28th, 2021 – Canada's Wheelchair Rugby Team defeats France 57-49 in their final match at the Tokyo Paralympics. Canada's win puts them into the 5th seed. Zak Madell led the game with 31 tries and 105 through 4 tournament games; Jonathan Hivernat led France with 28 tries.
"The dream we had from Rio to here, it's a huge changeover: two rookie coaches, the guys brought it and played so well. I can't be [prouder] … this is honest, heartfelt admiration for everybody." said coach Dave Willsie.
Canada fell short of the podium for the second straight Paralympics.
"They hate it, it was obvious, we were in the toughest pool, we know we should be vying for a medal. We took it upon ourselves, we have a lot of men in that change room, they wanted to make a statement in this last game, and that's what we did. We stuck it to France. It wasn't even close, and we are elite, even though we don't have a medal to show for it." Said coach Dave Willsie.
Match Statistics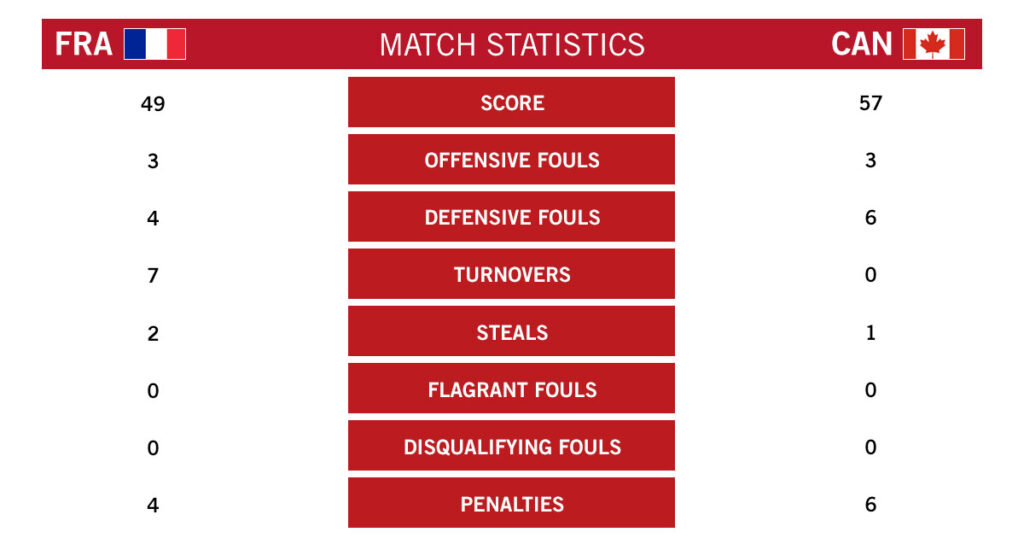 Canada's next international competition is the American Zonals, taking place in Colombia this December, details to come soon.
Livestream and on-demand broadcasts will offer an additional 1000+ hours of competition coverage, and can be found on Paralympic.ca/Tokyo-2020, cbc.ca/tokyo2020 and Radio-Canada.ca/jeux-paralympiques, the CBC Sports app for iOS and Android devices, the free CBC Gem streaming service, and the Radio-Canada Sports app.
The full broadcast schedule can be found here.
The Paralympic Games take place from August 24 to September 5.
ABOUT WHEELCHAIR RUGBY CANADA
Wheelchair Rugby Canada is the national governing body for the Canadian Heritage Sport of wheelchair rugby. Wheelchair Rugby Canada strives to be a world-leader in wheelchair rugby, a respected advocate for wheelchair athletes and a visionary organization committed to excellence in programs from recruitment to retirement.
MEDIA CONTACT
Nathan Lederer
Communications and Marketing Coordinator
Wheelchair Rugby Canada
nathan@wheelchairrugby.ca or 905-531-7428