Article, Competition, National Team
Canada Defeats Colombia 59-41 in Game 2 of Americas Championship
March 10, 2022Wheelchair Rugby Canada concludes Day 1 with a victory over Colombia, the final score 59 to 41.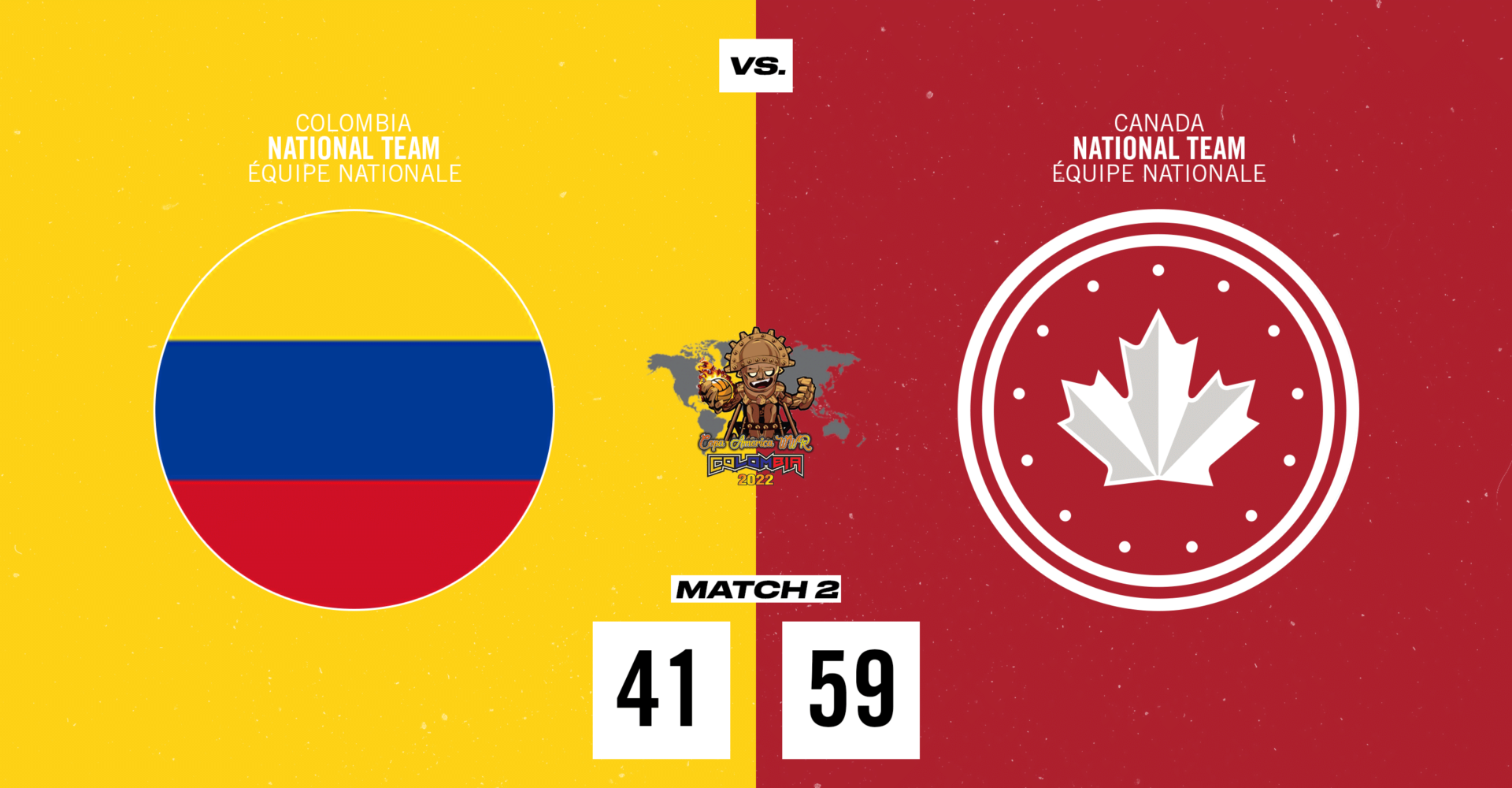 Ottawa, March 9, 2022 – Wheelchair Rugby Canada concludes Day 1 with a victory over Colombia, the final score 59 to 41. Canada has now gone 2-0 through its first two preliminary matches and will resume competition against Argentina tomorrow.
"The guys were on task, that was one of our goals coming into [the Colombia Game]", said Head Coach Patrick Côté. "We played great defence the first quarter, we just didn't take care of the ball enough. When we fixed that in the second quarter, we just left…We basically crushed them."
"We had a sluggish start, but we were able to regroup as a team", said Anthony Létourneau.
After a 13-12 first quarter lead, Canada pulled away in the second quarter, outscoring Colombia to end the half 30-20
Coach Patrick on the remaining preliminary schedule: "It was super important to take care of business the first couple games. Against Argentina tomorrow, we will be able to roll lines, and make sure we are fresh for our USA game, Friday morning. [Playing the USA] will be a great test for us, we are looking forward to the opportunity."
Argentina will look to rebound from its 57-28 loss in Game 1 to USA, against Brazil. Canada is scheduled to tipoff against Argentina later that afternoon. Tune in at 4:30pm EST, 1:30pm PAC.
For more details on streaming, media and scheduling visit the tournament's website here.
ABOUT WWR AMERICAS
The 2022 Americas Championship is a WWR tournament that provides qualification to the 2022 World Championship. Participating teams include Argentina, Brazil, Canada, Chile, Colombia, & United States.
ABOUT WHEELCHAIR RUGBY CANADA
Wheelchair Rugby Canada is the national governing body for the Canadian Heritage Sport of wheelchair rugby. Wheelchair Rugby Canada strives to be a world-leader in wheelchair rugby, a respected advocate for wheelchair athletes and a visionary organization committed to excellence in programs from recruitment to retirement.
MEDIA CONTACT
Nathan Lederer
Communications and Marketing Coordinator
Wheelchair Rugby Canada
nathan@wheelchairrugby.ca or 905-531-7428