Article, National Team
CANADA CLINCHES SEMIFINAL BERTH AT WHEELCHAIR RUGBY PARALYMPIC GAMES QUALIFIER
March 7, 2020Canada improves its record to a perfect five wins and no losses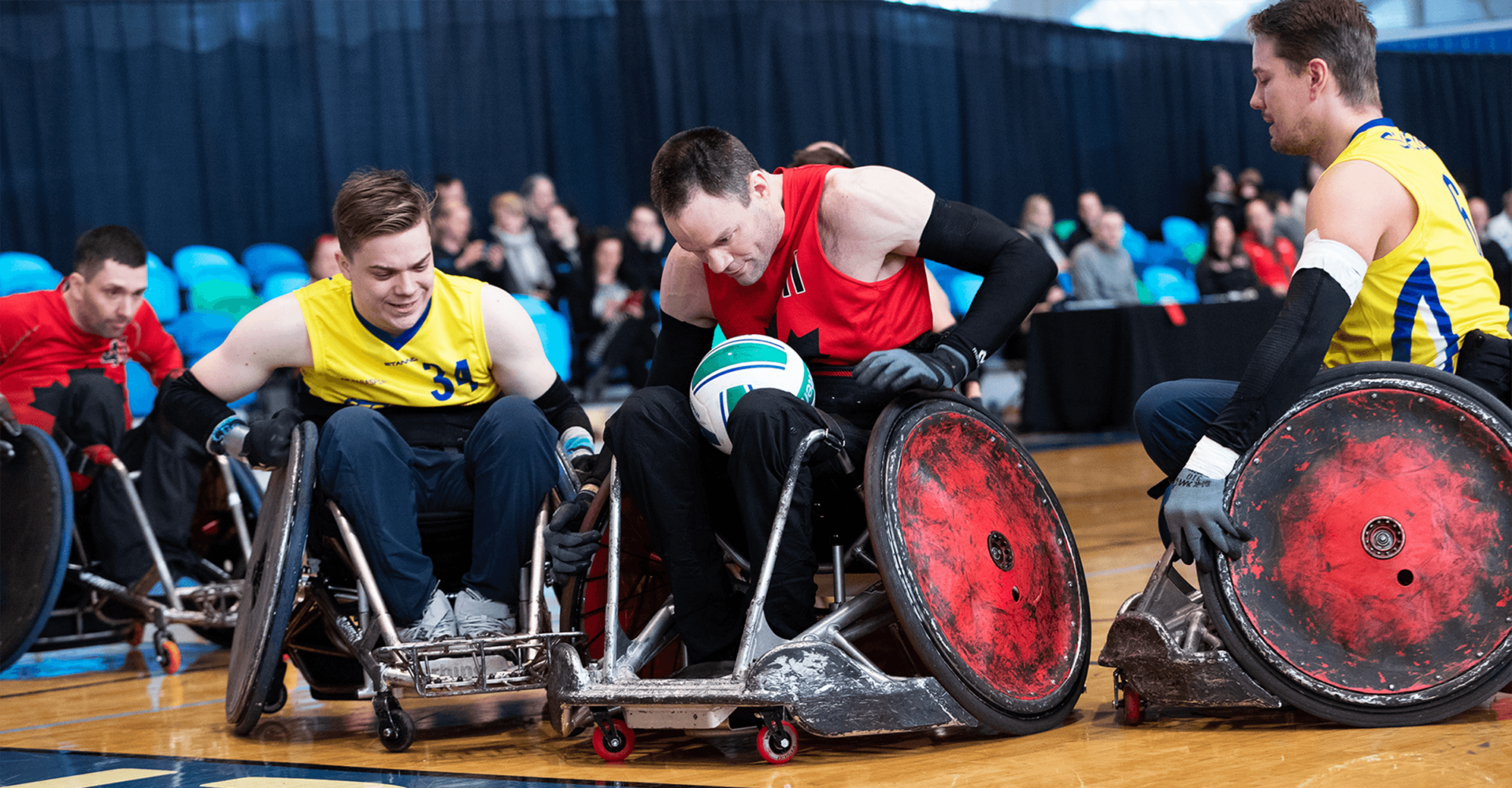 (Article written by the Canadian Paralympic Committee)
RICHMOND, B.C. – Zak Madell scored 17 points, including 11 in the first quarter, as Canada defeated Germany 59-31 and clinch a berth in the all-important semifinal on Friday night at the Paralympic Games qualifier in wheelchair rugby.
Canada improves its record to a perfect five wins and no losses. It will close out the round robin Saturday against France. The two semifinal winners on Sunday earn their tickets to the 2020 Paralympic Games in Tokyo August 25 to September 6 in Tokyo.
In Friday's game against the Germans, Madell helped Canada build a 16-8 first quarter lead and take control early on. In the second half, the Canadians limited the Germans to a mere 10 points while Anthony
Letourneau led the offensive charge for the winners with all nine of his points.
''We followed the game plan,'' said Canada's Fabien Lavoie. ''We expected a bit tougher opposition from them early in the game. When that happens sometimes the guys can get off their game but I thought we did a good job maintaining our energy level throughout.''
Earlier Friday, Canada defeated Sweden 53-38.
In the round robin standings, Canada and France are tied for first at 5-0, followed by Germany at 3-2, Colombia and Sweden are 1-3, Switzerland 1-4 and Brazil 0-4. Canada, France and Germany have all clinched a semifinal spot.
Canada faces France (2 p.m. PT) on Saturday.
The tournament closes Sunday with the two semifinals (12 p.m. and 2 p.m.).
Viewers can follow the action via the free CBC Gem streaming service, cbcsports.ca, the CBC Sports app for iOS and Android devices, and CPC Facebook page, as well as the Radio-Canada Sports app and radio-canada.ca/sports.