Article, Competition
Canada Clinches Berth at 2022 Wheelchair Rugby Championship
October 13, 202210 players score in win over Brazil; team has one round-robin game still to play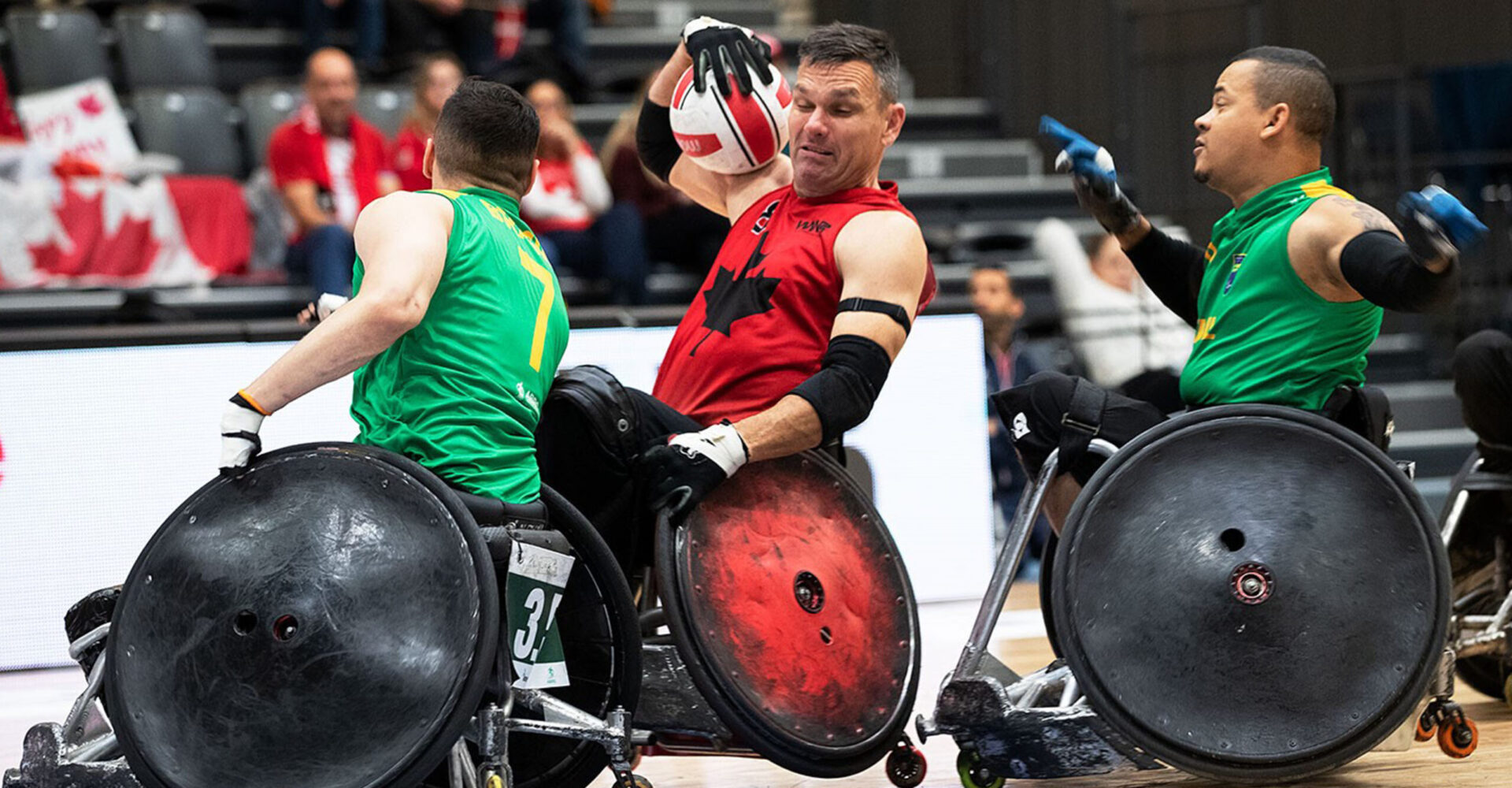 VEJLE, Denmark – Canada clinched a playoff berth at the 2022 Wheelchair Rugby World Championship with a 59-42 victory over Brazil on Thursday morning.
The sixth-ranked Canadians showed their depth with 10 players contributing points in the win which evened their record at two wins and two losses. 
Their last preliminary round game is later Thursday (12 pm ET) against host Denmark with third place in pool B on the line.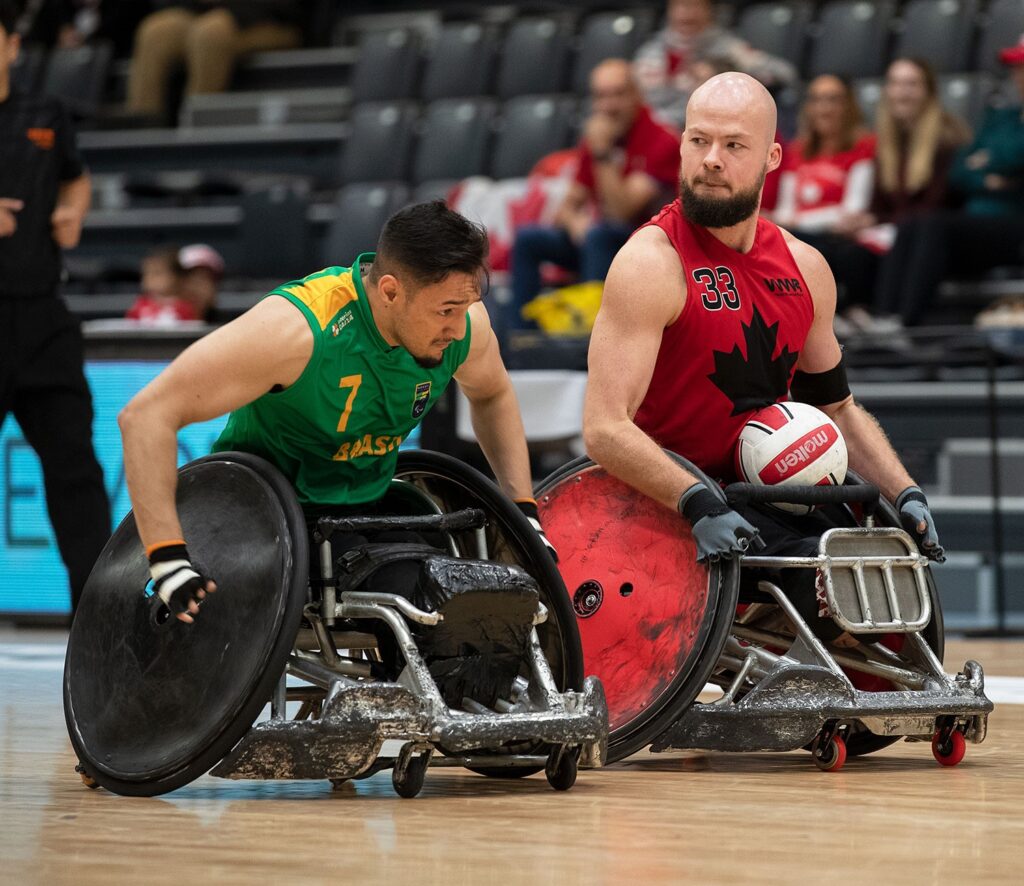 Photo: Kevin Bogetti-Smith
Against the Brazilians, Matt Debly of Windsor, Ont. earned his 19 points over the last three quarters to lead Canadian scorers. Canada's top scorer in the tournament, Zak Madell of Okotoks, Alta., played only the first quarter and registered 10 points. 
Mike Whitehead of Windsor and Shayne Smith of Toronto added six each, Fabien Lavoie of Quebec City five, Cody Caldwell of Peterborough, Ont. four, Anthony Létourneau of Boisbriand, Que. and Patrice Dagenais of Embrun, Ont. three each, and Trevor Hirschfield of Parksville, B.C. one.
Canada led 15-9 after the first quarter, 31-19 at the half, and 45-30 after three.
World number-one Japan and Australia are atop pool B at 4-0 followed by Canada and Denmark at 2-2.
Colombia and Brazil have completed the preliminaries at 1-4 and 0-5.
Canada's remaining round-robin schedule is: 
Thursday October 13
Canada vs. Denmark – 6 pm local time / 12 pm ET – LIVESTREAM
Canada's game is available through the Paralympic Super Series, with three matches set to stream live and two games aired via extended highlights shows. They all can be viewed on on Paralympic.ca and the CPC's Facebook page as well as CBC Sports digital platforms, including the free CBC Gem streaming service, cbcsports.ca, and the CBC Sports app for iOS and Android devices.
Media Contacts:
Nicole Watts
Manager, Public Relations
Canadian Paralympic Committee
nwatts@paralympic.ca / 613-462-2700
CBC Sports cbcsports@cbc.ca
Joanna Landsberg
CBC Public Relations
joanna.landsberg@cbc.ca / 647-628-4788
For media information about Team Canada at the 2022 Wheelchair Rugby World Championships:  
Nathan Lederer
Communications and Marketing Coordinator
Wheelchair Rugby Canada
nathan@wheelchairrugby.ca / 905-531-7428