Announcement
Brandon Perger and Trevor Hirschfield announced as recipients of Petro Canada's 2020 FACE Program
September 19, 202055 promising Canadian athlete and coach pairs each receive a $10,000 grant to support their training and help them reach their Olympic and Paralympic goals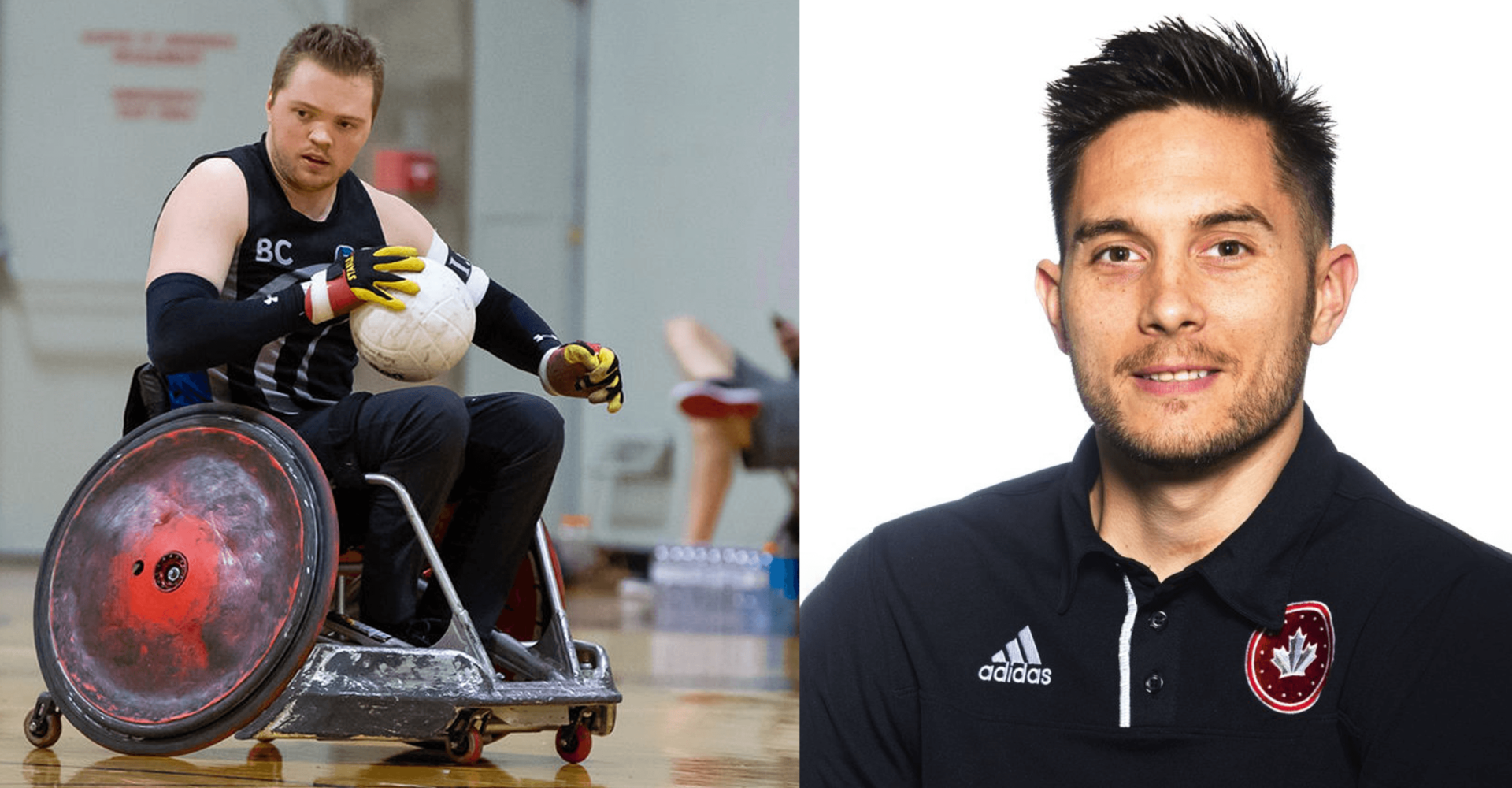 Petro-Canada announced today the 2020 recipients of the Fueling Athlete and Coaching Excellence (FACE™) Program, with wheelchair rugby athlete Brandon Perger, and coach Trevor Hirschfield named among the recipients.
The FACE program, which supports up-an-coming athletes,  provides a $10,000 grant to support their training and help them reach their Olympic and Paralympic goals, with $5,000 going directly to the athlete and $5,000 to the athletes coach. These grants are often used for training, equipment, coach education and travel expenses for competitions.
Fifty-five promising Canadian athlete and coach pairs from across Canada received the FACE grant this year, representing over 40 different summer and winter sports in both individual and team events.
Wheelchair Rugby Canada would like to thank Petro-Canada for their long standing and generous support of Canadian athletes.
About Petro Canada's FACE Program
The Fuelling Athlete and Coaching Excellence program focuses on providing equal funding to developing Olympic and Paralympic athletes and their coaches. FACE™ helps to provide the athlete and their coach with the resources necessary to close the gap and achieve national carded status for the athlete in the short term, and improve coaching skills over the long term.
Since 1988, Petro-Canada has given over $12 million in financial support to 3,000+ Canadian athletes and coaches.
About Wheelchair Rugby Canada
Wheelchair Rugby Canada is the national governing body for the Canadian Heritage Sport of wheelchair rugby. Wheelchair Rugby Canada strives to be a world-leader in wheelchair rugby, a respected advocate for wheelchair athletes and a visionary organization committed to excellence in programs from recruitment to retirement.
FOR MORE INFORMATION, PLEASE CONTACT:
Ben Parker-Jones
Communications and Marketing Coordinator
Wheelchair Rugby Canada
Tel: 613-523-0004
Email: ben@wheelchairrugby.ca