Announcement, Competition
BCWSA announce dates for the 2022 Vancouver Invitational
April 13, 2021Tournament to take place March 11-13, 2022 at the Richmond Olympic Oval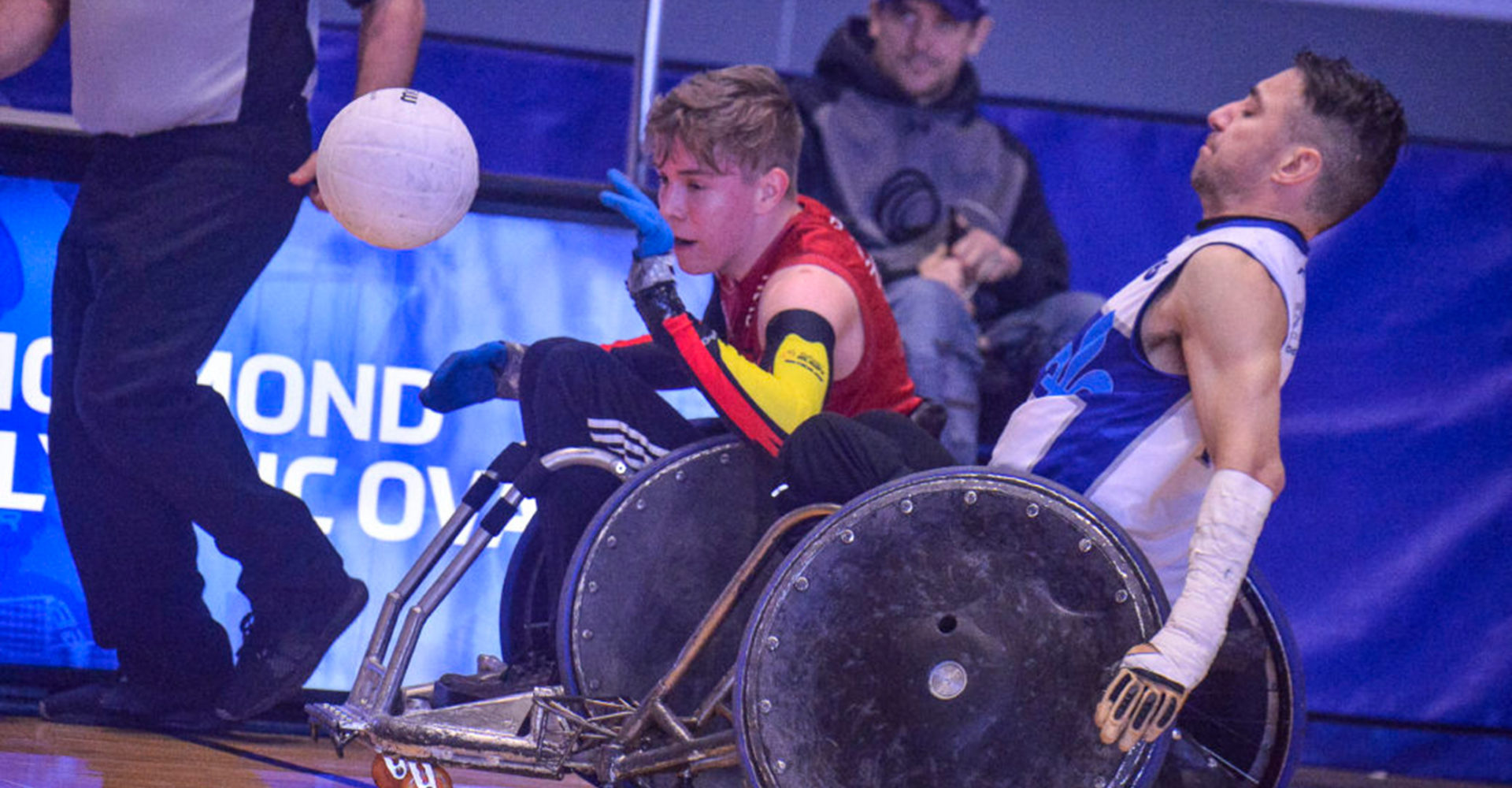 (Richmond, BC) – BC Wheelchair Sports Association announced today that the 2022 Vancouver Invitational Wheelchair Rugby Tournament will be held from March 11 to 13 at the Richmond Olympic Oval.
Statement from BCWSA regarding the 2022 Vancouver Invitational:
We're excited to announce that the Vancouver Invitational will be returning to the Richmond Olympic Oval, March 11-13, 2022.
Teams are encouraged to add the dates to their competition calendars and look out more information in the coming months.
BC Wheelchair Sports can't wait to welcome the wheelchair rugby world back to the Oval next year!
To learn more, please contact Tournament Chair Jackie Patatas at jackie@bcwheelchairsports.com
–
About the Vancouver Invitational
The Vancouver Invitational Wheelchair Rugby Tournament is one of the most exciting tournaments on the West Coast and has been a longstanding pillar for wheelchair rugby in the Pacific Northwest. For fans, it's one of the few opportunities to see some of the best quad athletes in the world play the fast paced sport poetically named Murderball. For some players, it's an opportunity to compete and train among the best in the world. For veterans, it's training ground for the World Championships and the Olympics.
To learn more about the Vancouver Invitational, visit their website HERE.
ABOUT WHEELCHAIR RUGBY CANADA
Wheelchair Rugby Canada is the national governing body for the Canadian Heritage Sport of wheelchair rugby. Wheelchair Rugby Canada strives to be a world-leader in wheelchair rugby, a respected advocate for wheelchair athletes and a visionary organization committed to excellence in programs from recruitment to retirement.
MEDIA CONTACT
Ben Parker-Jones
Communications and Marketing Coordinator
Wheelchair Rugby Canada
ben@wheelchairrugby.ca or 613-523-0004