Article
6 Canadian Women Athletes In Houston, Texas
August 4, 2019Written by Mélanie Labelle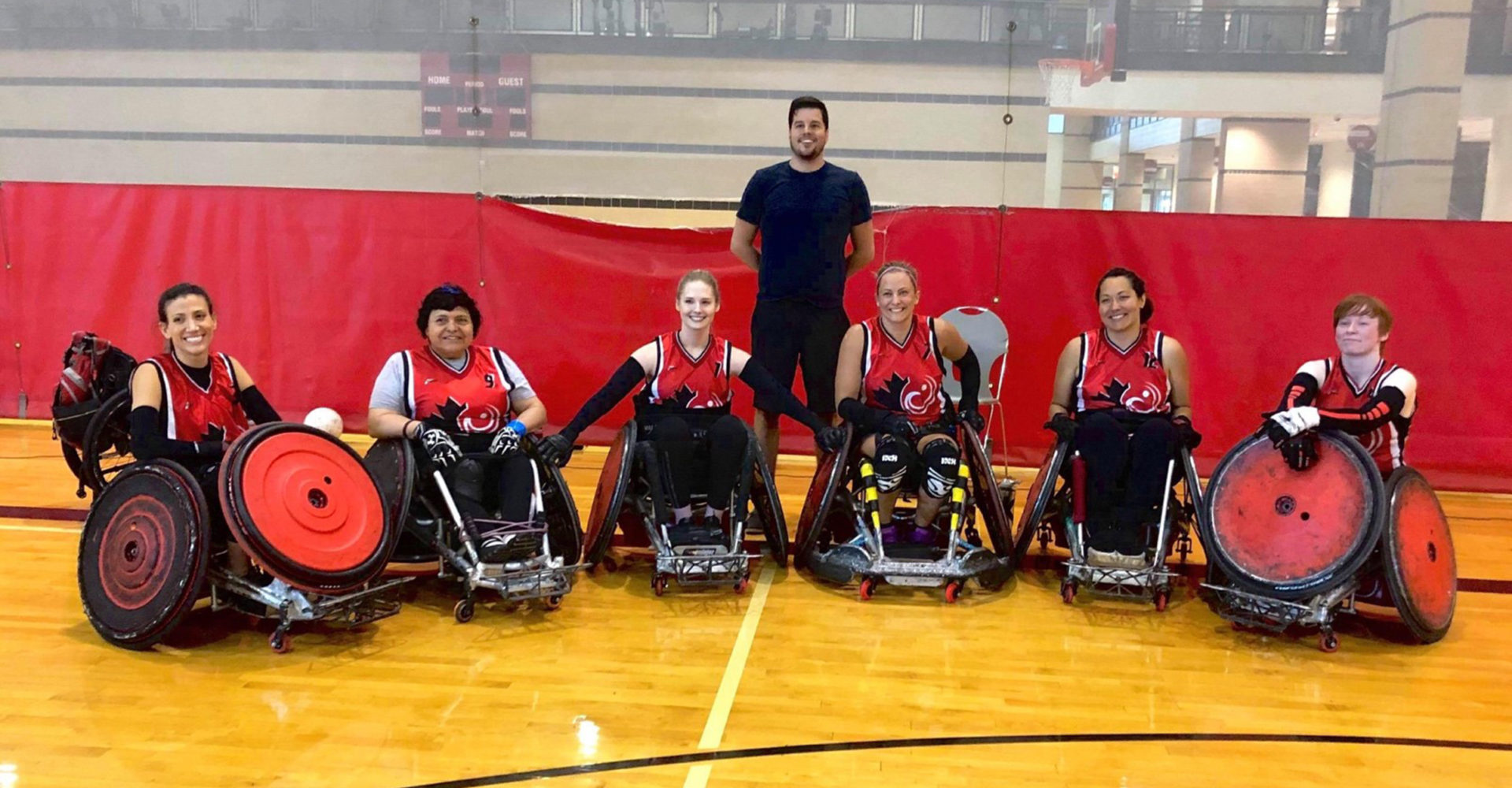 Imagine a class whereas a university student, you are required to organize a Women only International Wheelchair Rugby Tournament. This is exactly what Dr. Michael Cuttingham, through Adaptive Athletics at the University of Houston has requested of his students the past few years. Although they have been hosting a co-ed wheelchair rugby clinic and tournament, this year they were aiming for a women-only event.
The premise was: "Although wheelchair rugby is a co-ed sport, women only make up approximately 4% of all players. So, in hopes of bringing more recognition and empowerment to women in the sport, Adaptive Athletics at the University of Houston will be hosting its FIRST all-women international wheelchair rugby tournament and clinic"
We know that every 2 years, Paris is hosting an all-women tournament but this would indeed be the first clinic. Through word of mouth, social media and targeting wheelchair rugby organizations around the world, they managed to host a camp that gathered about 25 ladies. Most of them from the United-States, 1 from France and us 6 from Canada.
Also, in order to facilitate participation, we were treated to free housing, meals, and local transportation for all Summer Camp participants and personal caregivers. To top it all off, there were massage tables available throughout the camp and countless volunteers, as a whole class was basically in charge of the event.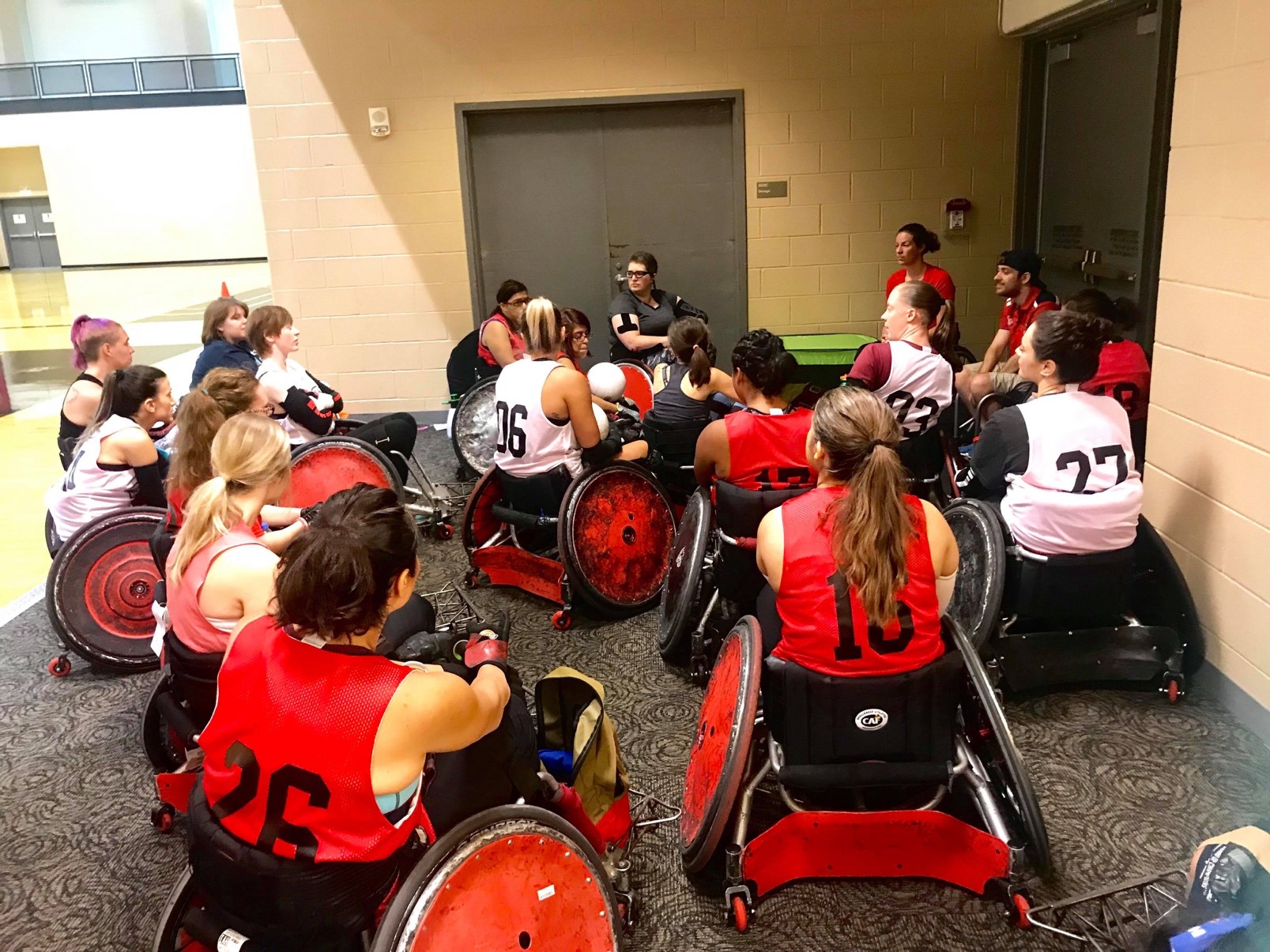 The 2 days clinic helped elevate everyone's knowledge of the game, get to know each individual and quickly, our 6 Canadian ladies were singled out and divided into the different team as we were too strong as a pack. Which I think illustrates how well the Canadian women are included in the sport no matter their class or province.
The tournament went by and it was awesome to witness so much fire and competition between the teams. The coaches divided the players very well so they were very close games and I think newer players got a very good taste of the sport. We even got awards to bring back home! Brianna was MVP of the tournament, Kendall took home the best defensive player award and I brought back the Stickiest picker award.
We closed the event with an exhibition game Canada vs The World which was a tie game during which the Canadian Pack played under points. It was a proud moment and definitely a highlight for me.
But most of all, here is what I brought back from this experience: I got to meet other Quad women, ask questions and share my own experience with the disability, start building a community and get the opportunity to play with the Wonder Women's team at separate events.  It was extremely important for me to be a part of this movement and I hope it only grows bigger every year!
–
About Wheelchair Rugby Canada
Wheelchair Rugby Canada is the national governing body for the Canadian Heritage Sport of wheelchair rugby. Wheelchair Rugby Canada strives to be a world-leader in wheelchair rugby, a respected advocate for wheelchair athletes and a visionary organization committed to excellence in programs from recruitment to retirement.
For more information, please contact:
Ben Parker-Jones
Communications and Marketing Coordinator
Wheelchair Rugby Canada
ben@wheelchairrugby.ca or 613.523.0004