Article
2023 Vancouver Invitational Tournament Guide
March 27, 2023WRC presents the guide to the 2023 Vancouver Invitational.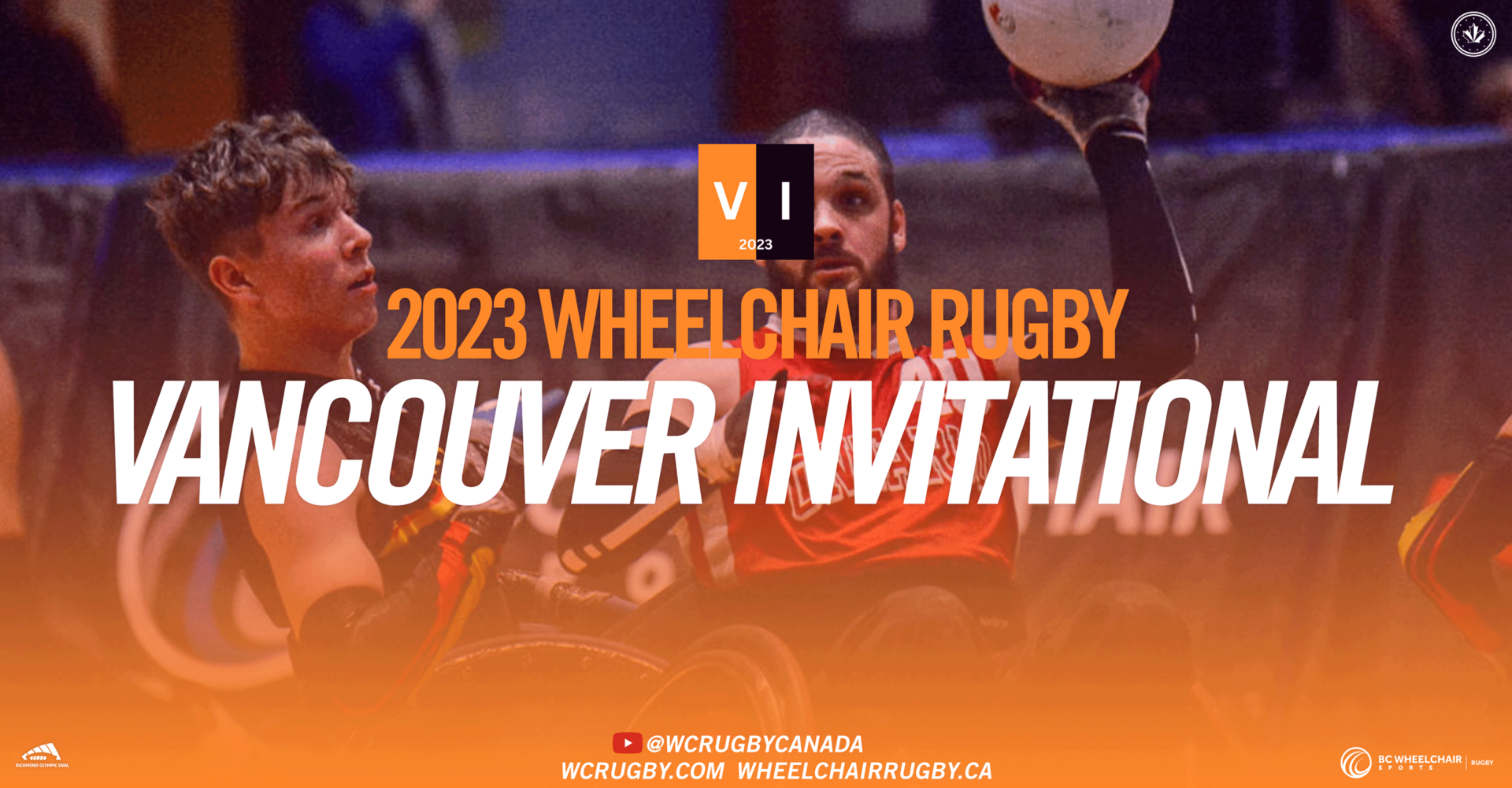 March 27, 2023 – Wheelchair Rugby Canada (WRC) presents the guide to the 2023 Vancouver Invitational. Teams from across Canada and the Pacific Northwest compete for the title in Division 1 & 2; tipoff is March 31st.
D1: Alberta 1, B.C. 1, Ontario, Quebec 1
D2: Alberta 2, B.C. 2, Quebec 2, Portland Pounders, Seattle Slam 1, Seattle Slam 2
Rosters can be found here.
Wheelchair Rugby Canada will be debuting in-house streaming capabilities with a technical test on court 1. In-house streaming capabilities provide WRC greater flexibility to stream more domestic competitions and provide the sport, athletes and our partners increased exposure.
The streaming schedule can be found here. The livestream will be hosted on WRC's YouTube.
Vancouver Invitational's Officiating staff will feature 9 officials from across Canada, 1 from the USA. From Paralympic experience to officials seeking WWR certification, VI2023 will provide mentorship and technical evaluation for our expanding family of international officials; Canada is a sport-leader in developing WWR certified referees.
Tournament takes place March 31-April 2, the complete schedule can be found here. To learn more about VI2023, visit https://www.wcrugby.com/.
ABOUT VANCOUVER INVITATIONAL
The Vancouver Invitational Wheelchair Rugby Tournament is one of the most exciting tournaments on the West Coast and has been a longstanding pillar for wheelchair rugby in the Pacific Northwest. For fans, it's one of the few opportunities to see some of the best quad athletes in the world play the fast-paced sport poetically named Murderball. For some players, it's an opportunity to compete and train among the best in the world. For veterans, it's training ground for the World Championships and the Olympics.
The tournament will be hosted at the beautiful Richmond Olympic Oval and will feature 10 teams across three days of action. Admission is by donation. You've never seen rugby played like this.
ABOUT WHEELCHAIR RUGBY CANADA
Wheelchair Rugby Canada is the national governing body for the Canadian Heritage Sport of wheelchair rugby. Wheelchair Rugby Canada strives to be a world-leader in wheelchair rugby, a respected advocate for wheelchair athletes and a visionary organization committed to excellence in programs from recruitment to retirement.
MEDIA CONTACT
Nathan Lederer
Communications and Marketing Manager
Wheelchair Rugby Canada
nathan@wheelchairrugby.ca or 905-531-7428