Announcement, Competition
2021 Canada Cup International Wheelchair Rugby Tournament Cancelled
February 23, 2021Canada Cup to return in 2022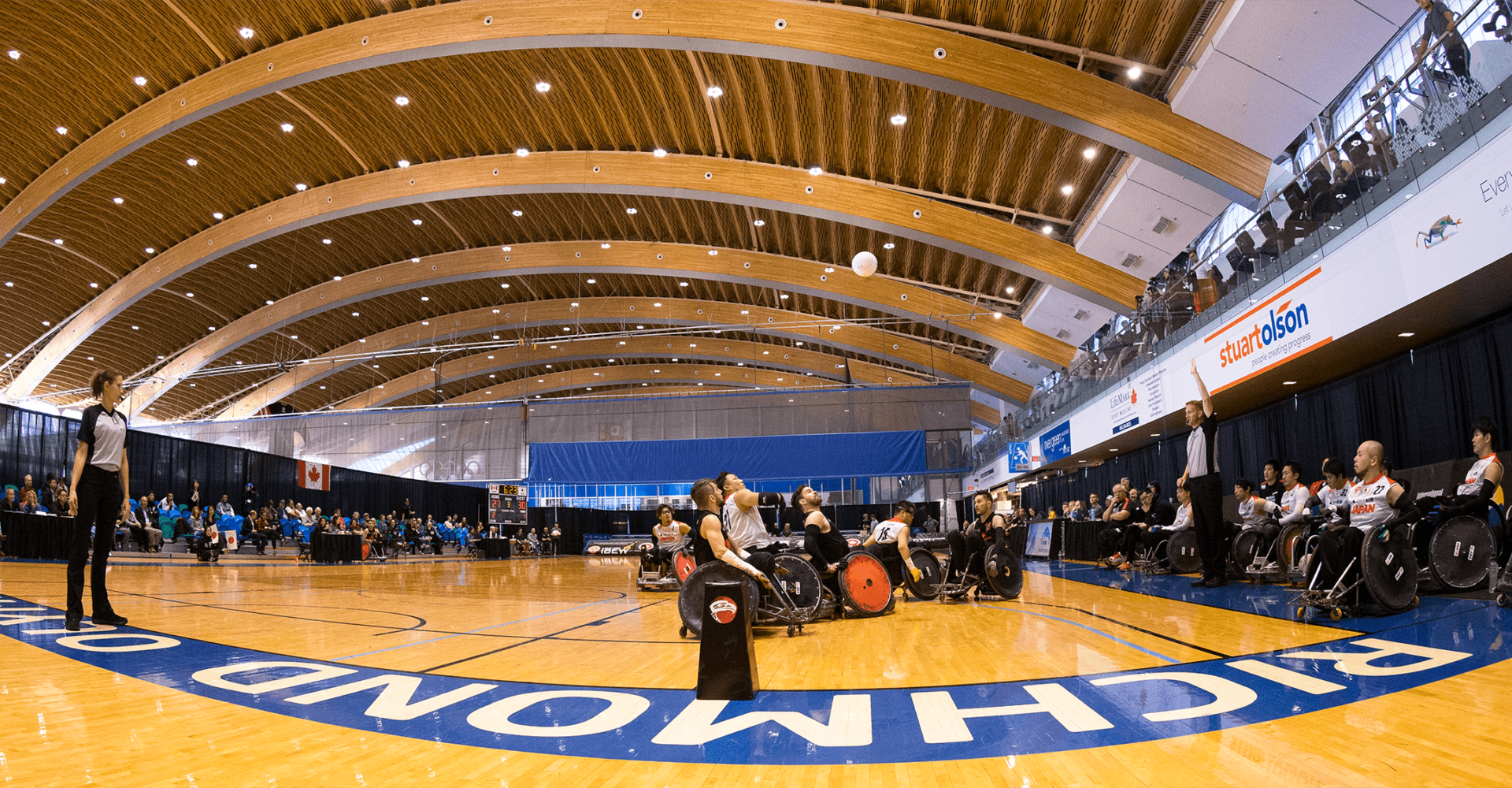 (Richmond, BC) BC Wheelchair Sports, Wheelchair Rugby Canada and the Canada Cup Organizing Committee are saddened to announce the cancellation of the 2021 Canada Cup. This was an incredibly difficult decision but is the best course of action based on the current status of the COVID-19 pandemic and restrictions on sport, social gatherings and travel in British Columbia and Canada as a whole.
This news will no doubt come as a disappointment to the athletes, teams and officials who look forward to the Canada Cup, but the health and safety of all individuals involved must be our top priority.
The Canada Cup Organizing Committee wishes all of the teams the best as they prepare for Tokyo and hope to welcome the wheelchair rugby world back to BC for the 2022 Canada Cup in advance of the 2022 IWRF World Wheelchair Rugby Championships.
–
ABOUT CANADA CUP
The Canada Cup International Wheelchair Rugby Tournament was created in 2004 by BC Wheelchair Sports Association, in order to provide another elite competition opportunity in wheelchair rugby. Canada Cup takes place biannually and is considered the most prestigious wheelchair rugby tournament outside of a World Championship or Paralympic Games.
The event has been held at the Richmond Oval since 2012 and brings together the world's top teams in preparation for the Paralympic Games or World Wheelchair Rugby Championships.
ABOUT WHEELCHAIR RUGBY CANADA
Wheelchair Rugby Canada is the national governing body for the Canadian Heritage Sport of wheelchair rugby. Wheelchair Rugby Canada strives to be a world-leader in wheelchair rugby, a respected advocate for wheelchair athletes and a visionary organization committed to excellence in programs from recruitment to retirement.
MEDIA CONTACT
Ben Parker-Jones
Communications and Marketing Coordinator
Wheelchair Rugby Canada
ben@wheelchairrugby.ca or 613-523-0004
Nathan Bragg
Communications Lead
Canada Cup International Wheelchair Rugby Tournament
communications@bcwheelchairsports.com or 604-715-7298