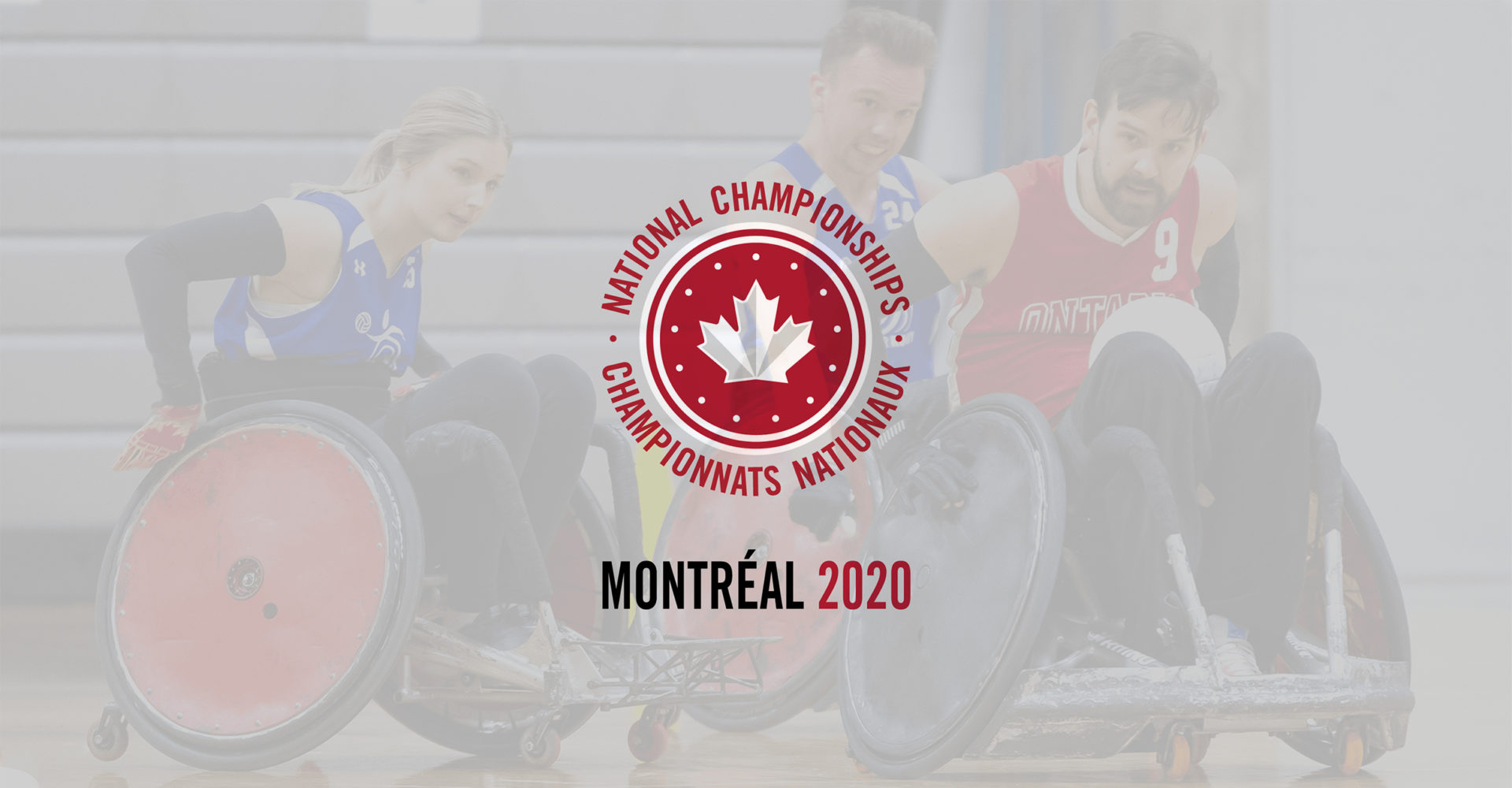 Ottawa, February 20, 2020 – Wheelchair Rugby Canada is pleased to announce that the 2020 National Championships will be held at the Patro Le Prevost community center in Montreal, QC from May 1 to 3, 2020.
The event will be staged by Défi sportif AlterGo, which organizes nationally and internationally sanctioned competitions focusing on adapted sports.
"We are very excited to be partnering with Défi sportif AlterGo for this year's National Championships in Montreal" said Wheelchair Rugby Canada CEO Catherine Cadieux. "As the Canadian Heritage Sport of wheelchair rugby continues to grow in popularity, it's exciting to know that fans in Quebec will once again have the opportunity to experience the best our sport has to offer in Canada."
The National Championships is the culmination of the Canadian Wheelchair Rugby season and brings together the best athletes from across the country to compete for the chance to be crowned National Champion.
Teams will compete in two divisions based upon rankings determined by the Seeding Committee.  Top-ranked teams will then compete for the Campbell Cup in Division 1, with lower-ranked teams vying for the Zbieranowski Cup in Division 2.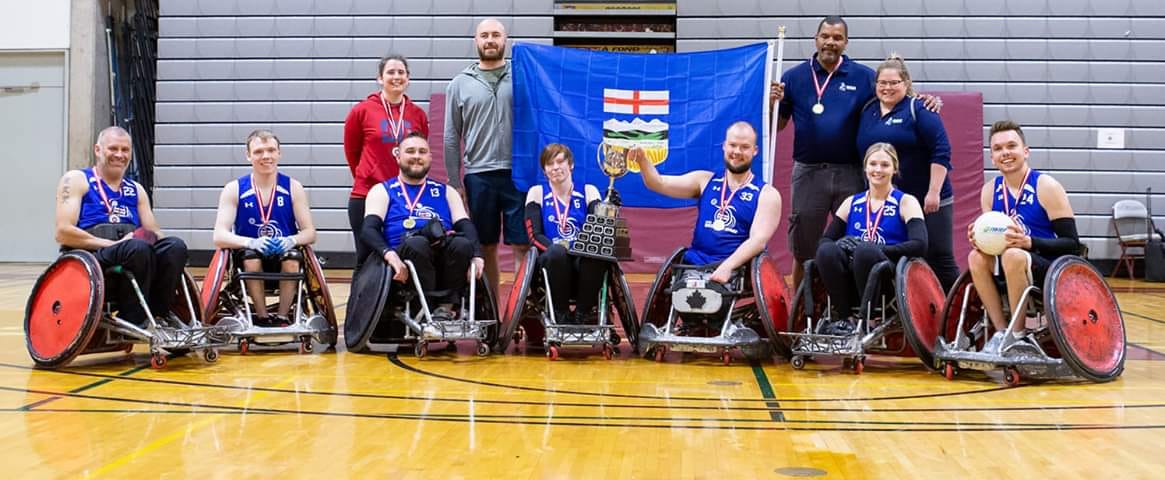 In the final seconds of last year's Division 1 championship game, the Alberta Roughnecks scored an unforgettable try against the Ontario Thunder to claim their first-ever title. With the score tied-up at 62 in the fourth quarter, low-pointer Jared Funk pulled off an incredible no-look pass to Zak Madell, who would then race down the court and cross the try-line, in order to score.
Division 2 saw the Ontario Storm defeat Québec B by a score of 55 to 45 in the finals.
Tournament details and registration for the 2020 National Championships will be updated as information becomes available.
About Wheelchair Rugby Canada
Wheelchair Rugby Canada is the national governing body for the Canadian Heritage Sport of wheelchair rugby. Wheelchair Rugby Canada strives to be a world-leader in wheelchair rugby, a respected advocate for wheelchair athletes and a visionary organization committed to excellence in programs from recruitment to retirement.
About Défi sportif AlterGo
Unique throughout the world, the Défi sportif AlterGo is the largest annual multisport event in Canada. It is the only international sport event to bring together elite and next generation athletes with all types of functional limitations for the past 37 years. In 2020, more than 8,000 athletes from 20 countries are expected from April 24 to May 3 for 10 days of competition. More than 15 sports will be presented on 9 sites in Montreal, on the South Shore and in Laval.
Find out more about the 2020 Défi sportif AlterGo by visiting their website.
MEDIA CONTACT
Ben Parker-Jones
Communications and Marketing Coordinator
Wheelchair Rugby Canada
ben@wheelchairrugby.ca or 613-523-0004