Announcement, National Team
2020 IWRF Paralympic Qualifier Schedule Announced
February 6, 2020Event to be held at the Richmond Olympic Oval from March 2 to 8, 2020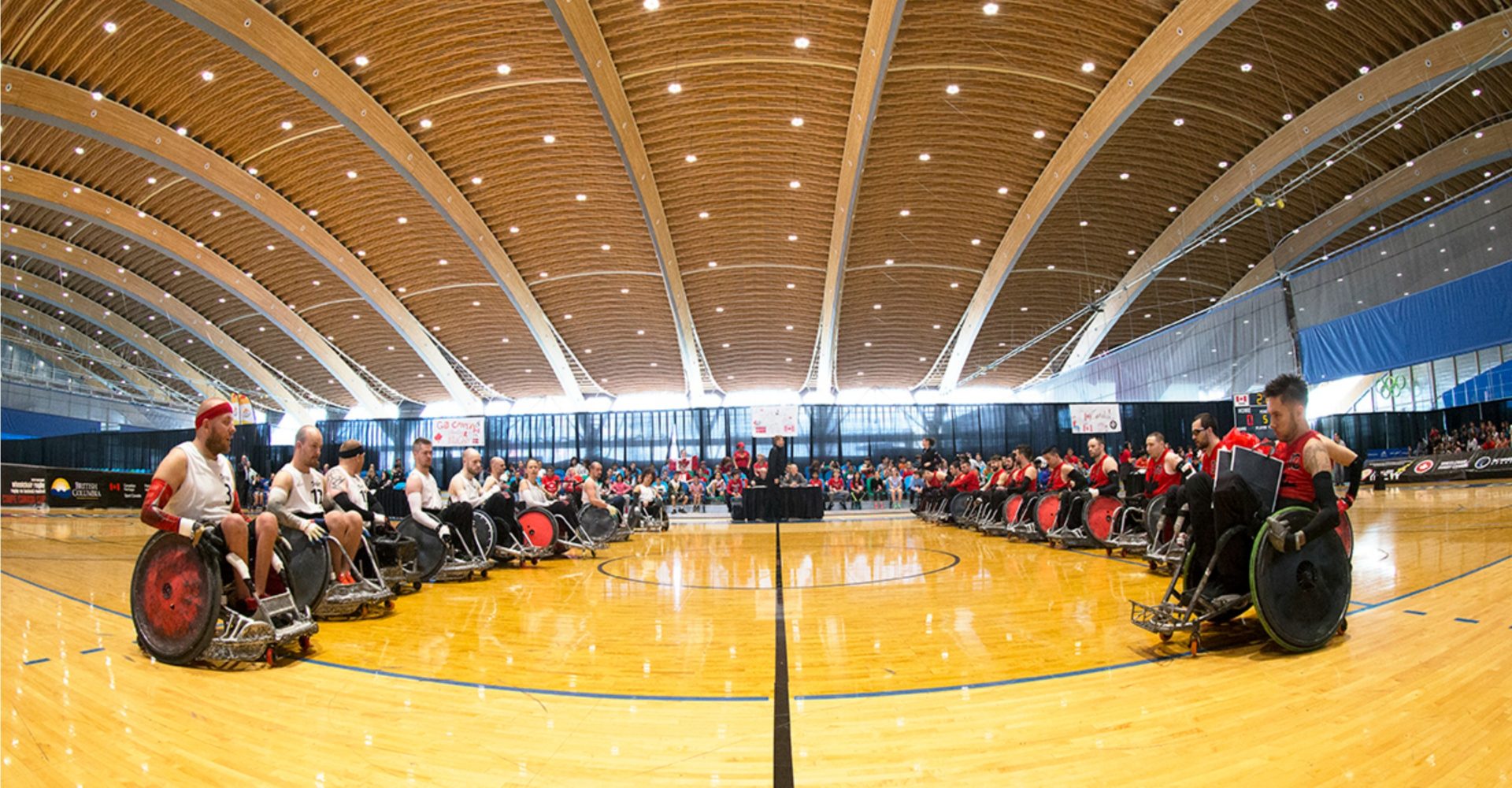 Vancouver, February 6, 2020 –BC Wheelchair Sports have unveiled the match schedule for the 2020 IWRF Paralympic Qualification Tournament, with Canada set to play their opening match against Switzerland on Wednesday, March 4.
The eight-team tournament will be held March 2-8 at the Richmond Olympic Oval and will serve as the final opportunity for teams to qualify for the Tokyo 2020 Paralympic Games.
Canada was drawn into Pool B along with Sweden Germany, and Switzerland. While Pool A will consist of France, Brazil, Colombia, and Thailand.
The top two teams in the tournament will qualify for the 2020 Summer Paralympics wheelchair rugby tournament in Japan.
Canada's schedule is as follows:
March 4: Canada vs. Switzerland
March 5: Canada vs. Sweden
March 6: Canada vs. Germany
March 7: Crossover Matches & Semifinals
March 8: Final Matches
The full tournament schedule can be downloaded HERE 
TEAM CANADA
Byron Green (0.5) – Vancouver, B.C.
Eric Rodrigues (0.5) – Mississauga, Ont.
Patrice Dagenais (1.0) – Embrun, Ont.
Trevor Hirschfield (1.0) – Parksville, B.C.
Patrice Simard (1.5) – Quebec, Que.
Anthony Létourneau – Boisbriand, Que.
Cody Caldwell (2.0) – Peterborough, Ont.
Travis Murao (2.0) – Toronto, Ont.
Shayne Smith (3.0) – Toronto, Ont.
Mike Whitehead (3.0) – Windsor, Ont.
Fabien Lavoie (3.0) – Quebec, Que.
Zak Madell (3.5) – Okotoks, Alta.
The 2020 IWRF Paralympic Qualification Tournament is open to all and is admission by donation.  For those who can't make it out to Richmond in March, all the matches will be webcast live by SportsCanada.tv.
About the BC Wheelchair Sports Association: BCWheelchairSports.com
About Wheelchair Rugby Canada: WheelchairRugby.ca
MEDIA CONTACTS
Nathan Bragg
Communications Coordinator
BC Wheelchair Sports Association
communications@bcwheelchairsports.com or 604.333.3520 ext. 203
Ben Parker-Jones
Communications and Marketing Coordinator
Wheelchair Rugby Canada
ben@wheelchairrugby.ca or 613-523-0004