Announcement
2020-21 Podium Club Announced
November 10, 2020Applications due December 4, 2020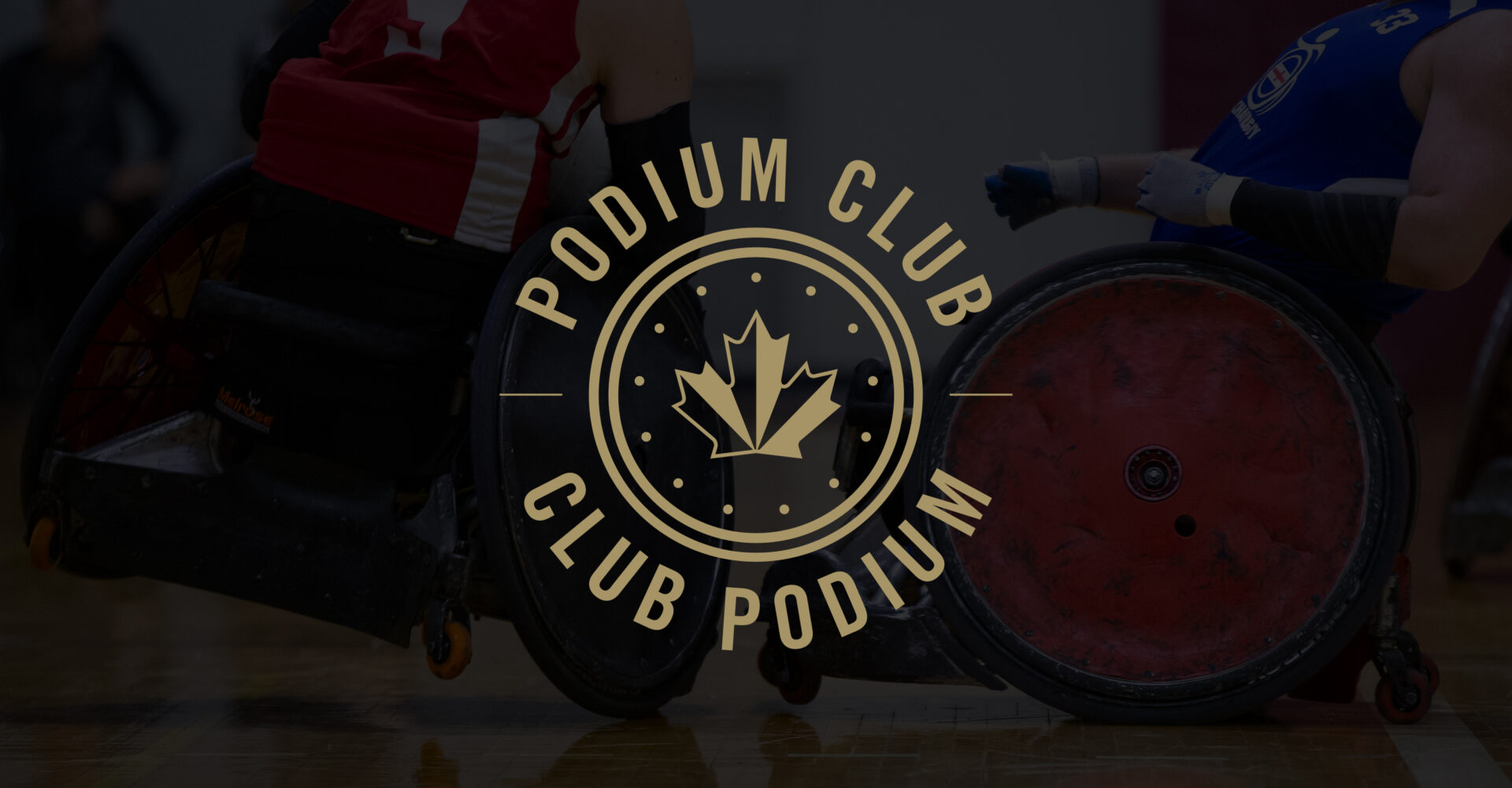 Wheelchair Rugby Canada (WRC) is pleased to announce that Podium Club applications for the 2020-21 wheelchair rugby season are now open. Provincial sport organizations  and clubs have until Friday, December 4 to submit their applications.
WRC recognizes that the COVID-19 pandemic has affected rugby clubs in many ways. As a result, this year's Podium Clubs provides an opportunity for clubs to apply for funding to offset COVID-19 related expenses.  Possibilities may include funding for PPE equipment, extra rugby balls, cleaning supplies, increases in gym rental costs or travel subsidies if you must utilize a different gymnasium location. These are just examples and club are welcome to apply for anything they feel supports the COVID related expenses that are required to run their program.
Application forms for provincial sport organizations and clubs can be found in the Resources section of our website.
All applications are due Friday, December 4 and must be submitted by email to Patrice Dagenais (pdagenais3@gmail.com), Chairperson of the Domestic Programs Committee.
ABOUT PODIUM CLUB
Podium Club is program designed to support the development of wheelchair rugby across Canada. It uses a multi-tiered approach, based on Bronze, Silver, and Gold levels of support that are geared towards the elements identified in WRC's Long-Term Athlete Development Model.
PSOs and wheelchair rugby clubs that take advantage of the program will be rewarded for their planning and development strategies and will be funded according to their success in the targeted areas. The program aims to:
Attract and develop new players
Provide competitive opportunities on a regular basis
Provide decentralized training environments
Provide coaching development and focus within a club structure
Gain an awareness or identity within a city or region
Provide more players eligible for provincial squads.
ABOUT WHEELCHAIR RUGBY CANADA
Wheelchair Rugby Canada is the national governing body for the Canadian Heritage Sport of wheelchair rugby. Wheelchair Rugby Canada strives to be a world-leader in wheelchair rugby, a respected advocate for wheelchair athletes and a visionary organization committed to excellence in programs from recruitment to retirement.
FOR MORE INFORMATION, PLEASE CONTACT
Patrice Dagenais
Chairperson, Domestic Programs Committee
Wheelchair Rugby Canada
pdagenais3@gmail.com