National Team, Training Camp
13 National Team Athletes Attending Joint Camp
June 14, 2023Canada to send 13 athletes to Birmingham for Joint Training Camp with USA Wheelchair Rugby.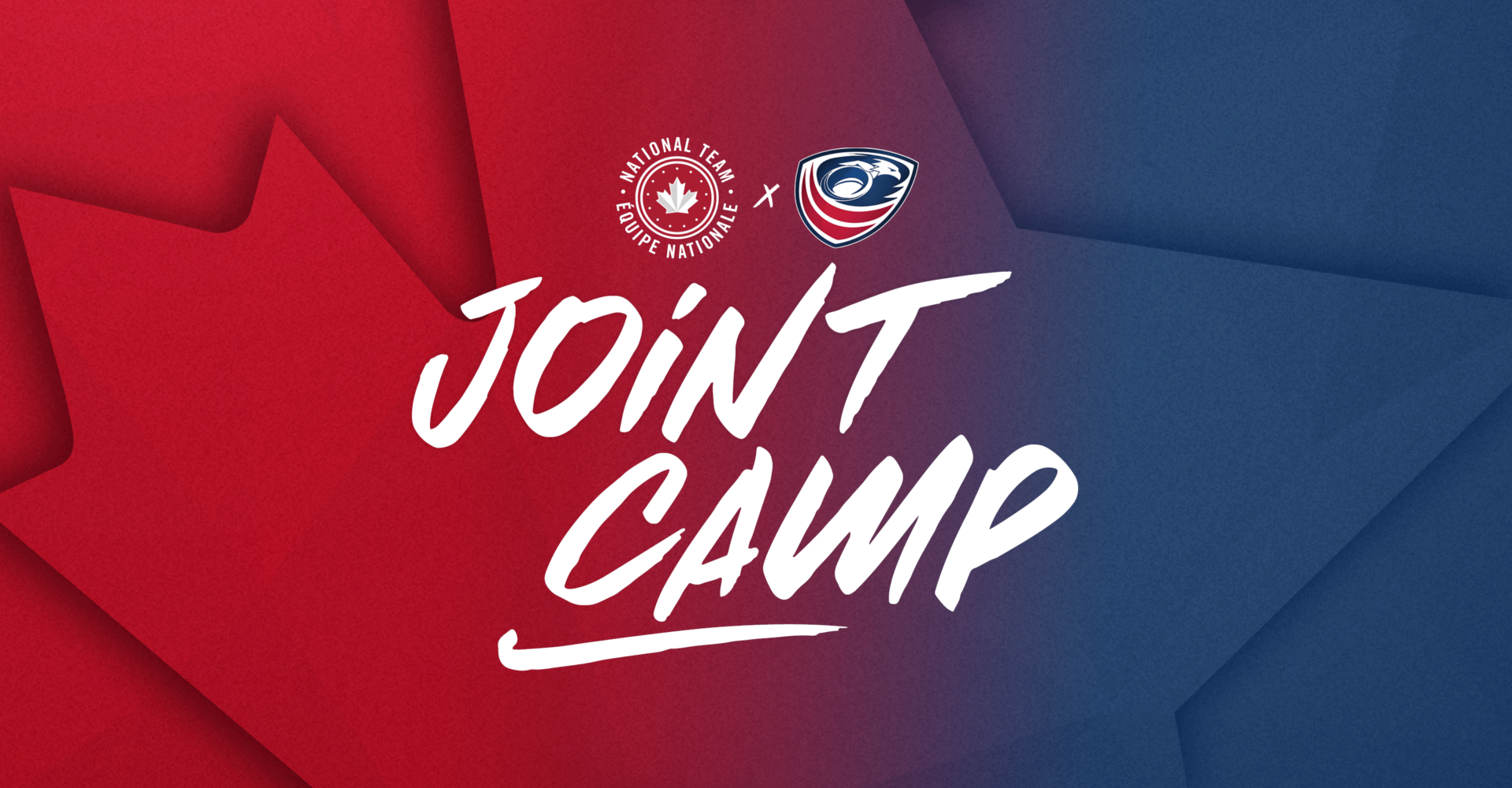 June 14, 2023 (Birmingham, Alabama) – Wheelchair Rugby Canada announces the 13 athletes travelling to Birmingham, Alabama to participate in a Joint Training Camp with USA Wheelchair Rugby.
"This is an ideal opportunity to grow and learn for our team," said Head Coach, Patrick Côté. "Playing games against one of the top programs in the world, in one of the best facilities for our sport, it just can't be mimicked in regular training."
This collaboration with Team USA will allow for high-level competition, and training.
"Partnering with USA gives our National Team unique opportunities and improves the quality of our training environment," said High Performance Director, J-P Lavoie. "We are grateful to foster this natural partnership with USA and working collaboratively in all avenues of high performance."
Training Camp will take place at Lakeshore Foundation June 19-24. Canada will have 4 scheduled scrimmages with Team USA. This is an opportunity to develop Canada's lineup depth through enhanced practices and competitions. Joint training camps allow for greater lineup flexibility and provide quality match scenarios.
Canada's Camp Roster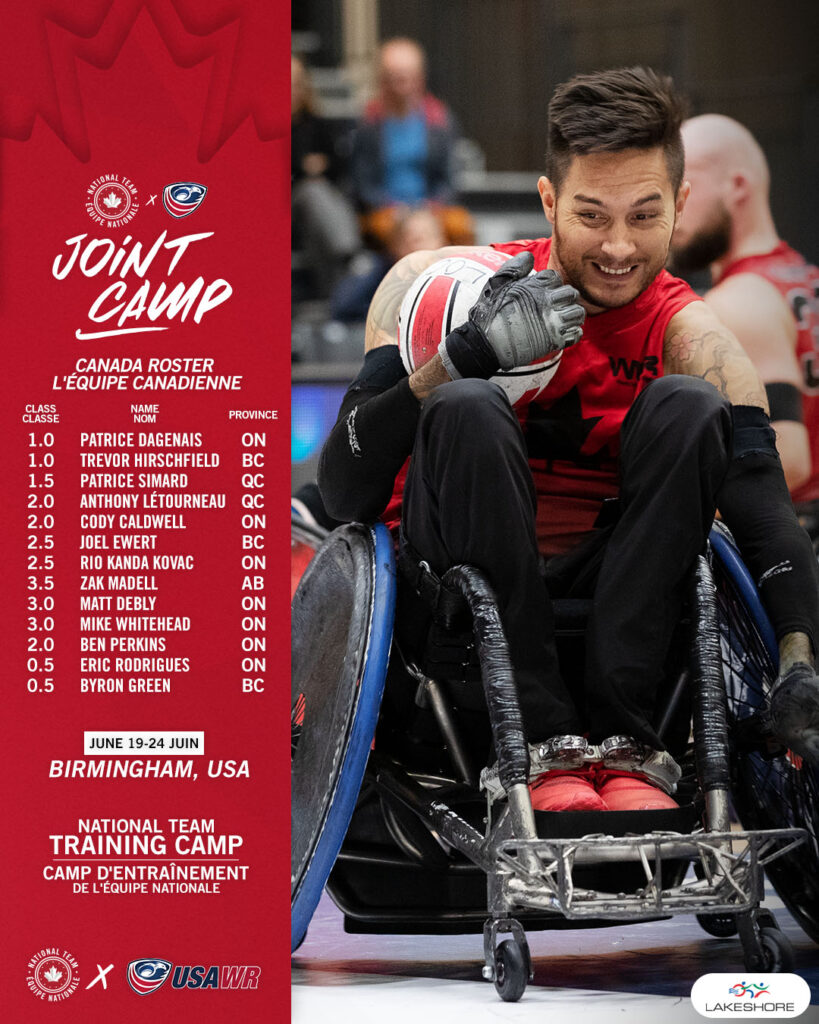 Training camp will serve as an opportunity for centralized player development and building towards major international competitions; Santiago 2023 Parapan American Games will provide direct qualification to the Paris 2024 Paralympic Games next summer with a first-place finish. 
Canada currently sits 6th internationally in the World Wheelchair Rugby (WWR) rankings. 
ABOUT SANTIAGO 2023 
The Chilean capital Santiago will host the seventh edition of the Parapan American Games in 2023. It will be the first time that the South American country stages the event. In the previous two iterations, Canada (2015) and USA (2019) took gold in wheelchair rugby. More information on Santiago 2023 will be released this summer. 
ABOUT LAKESHORE FOUNDATION
Lakeshore Foundation Facility is a leading organization in the field of adaptive sports and disability services, providing a comprehensive range of resources to support individuals with physical disabilities in achieving their full potential.
ABOUT WHEELCHAIR RUGBY CANADA 
Wheelchair Rugby Canada is the national governing body for the Canadian Heritage Sport of wheelchair rugby. Wheelchair Rugby Canada strives to be a world-leader in wheelchair rugby, a respected advocate for wheelchair athletes and a visionary organization committed to excellence in programs from recruitment to retirement. 
MEDIA CONTACT
Nathan Lederer
Communications and Marketing Manager
Wheelchair Rugby Canada
nathan@wheelchairrugby.ca or 905-531-7428