Announcement, WWR
2022 World Championship Schedule Released
August 11, 2022Canada opens World Championship against Australia October 11th in Group B.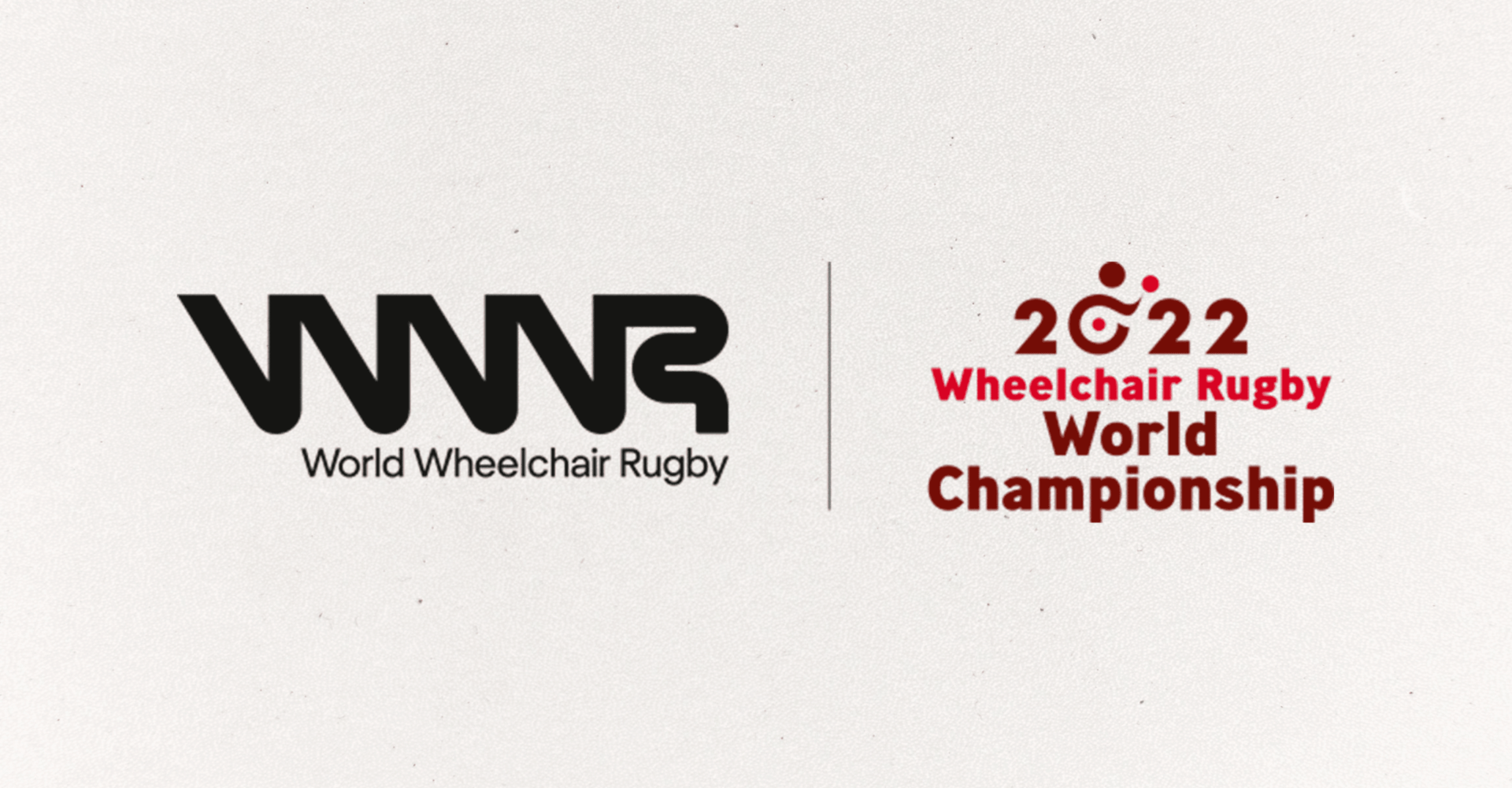 August 11, 2022 – The Organizing Committee announces the complete schedule for the 2022 Wheelchair Rugby World Championships beginning October 10. Canada plays five (5) matches in Group B.
Canada's Group B Schedule
Match 1 – Canada vs. Australia
October 11 9:45am ET, 6:45am PT
Match 2 – Japan vs. Canada
October 12 3:00am ET, 12:00am PT
Match 3 – Colombia vs. Canada
October 12 11:00am ET, 8:00am PT
Match 4 – Brazil vs. Canada
October 13 4:00am ET, 1:00am PT
Match 5 – Canada vs. Denmark
October 13 12:00pm ET, 9:00am PT
The complete tournament schedule can be found here.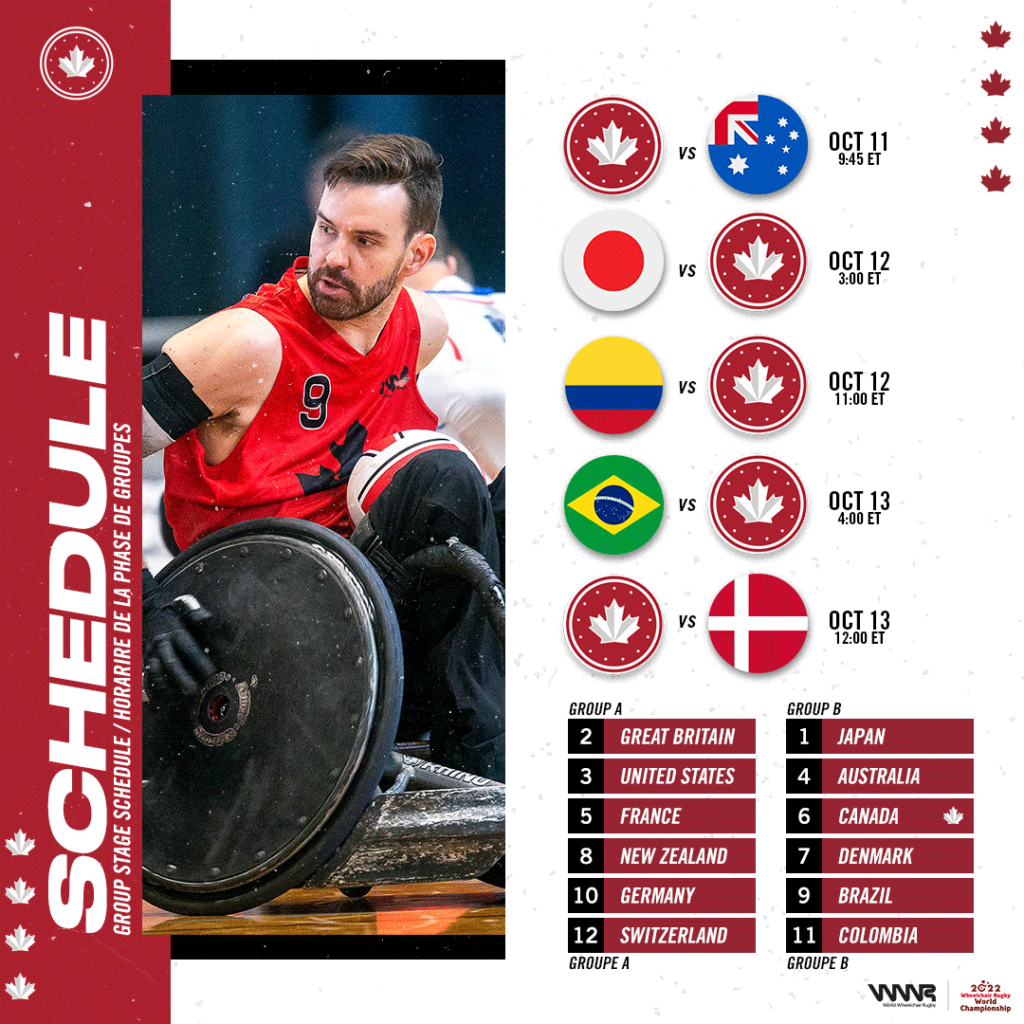 The top eight teams are set to feature in the quarterfinals on Friday, October 14th, the same day as the 9th-12th placement matches.
On Saturday, October 15th the semi-finals will take place, while the losers of the quarterfinals will play 5th-8th placement matches. On this day, the 9th-10th and 11th-12th placing matches will be played.
The World Championship will conclude on Sunday, October 16th with the final placing matches, including the bronze and gold medal matches, taking place.
The Canadian Roster is set to be announced mid-September.
Details on streaming will be released shortly.
ABOUT WHEELCHAIR RUGBY CANADA
Wheelchair Rugby Canada is the national governing body for the Canadian Heritage Sport of wheelchair rugby. Wheelchair Rugby Canada strives to be a world-leader in wheelchair rugby, a respected advocate for wheelchair athletes and a visionary organization committed to excellence in programs from recruitment to retirement.
MEDIA CONTACT
Nathan Lederer
Communications and Marketing Coordinator
Wheelchair Rugby Canada
nathan@wheelchairrugby.ca or 905-531-7428