Women In Sport
WRC introduces Women in Sport, a segment dedicated to recognizing the female leaders in our industry.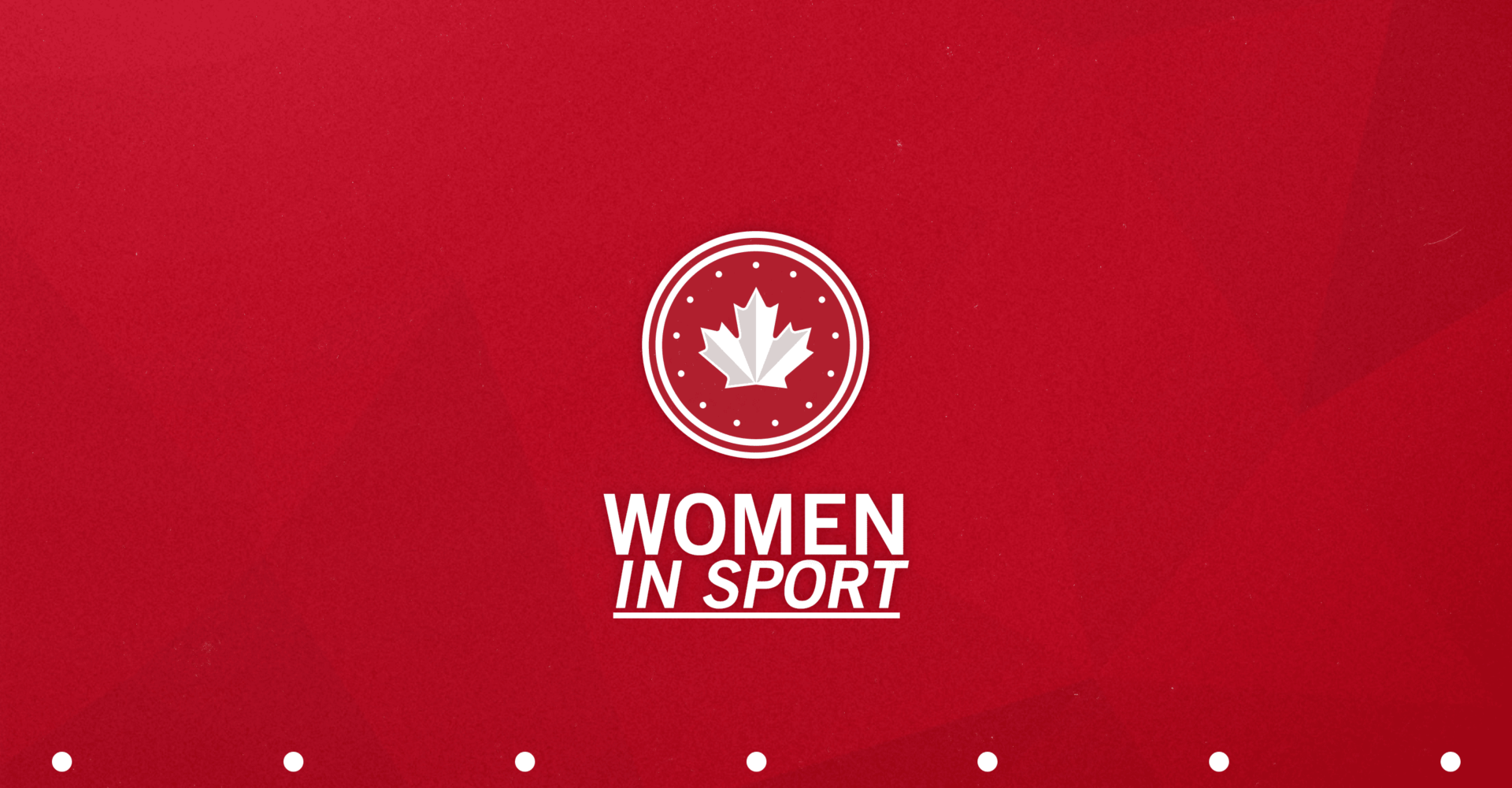 Melissa Lacroix
Role: Physiologist at Canadian Sport Institute Ontario
What is an IST?
IST is the Integrated Support Team. It's the team of sport science and sport medicine experts supporting the athletes and coaches in all areas of health, wellness, and performance. The Wheelchair Rugby National team IST works as a collaborative transdisciplinary team and is always evolving, the core IST consists of Athletic Therapists, Sport Medicine Physician, Physiologist, Strength and Conditioning Coaches, Mental Performance Consultant, Nutritionist, Performance Analyst & Biomechanist, Data scientists and Equipment Managers.
What is the importance of Sport Science?
Sport science is an important aspect of competing in high performance sport, the main role of a sport scientist is to help optimize the athlete's mental and physical performance through the application of evidence informed practices to support the coaches and athletes in their decision-making processes of managing their health, wellness, and performance.
What have you learned working from the National Team?
I've learned a lot from being a part of this program from the athletes, coaches, and staff over the years. My biggest learnings as a sport scientist and leader have been
Having a people first mindset. Relationships are the basis of everything we do, so building strong relationships with the athletes, coaches and staff is what matters the most and will have the biggest impact
Be a good problem solver and innovator. It's important to consistently be learning, growing, maintaining an open mindset and most of all being creative with how we tackle problems as sport scientist and leaders. These are even more important qualities in para sport given the limited research and knowledge available in high performance Paralympic sport.
The Importance of Collaboration– We can do so much more together than we can on our own. The athletes have taught me the importance of including them and the coaches in all processes, and I have learned the value in working collaboratively with our staff and other practitioners in the network nationally and internationally
Paralympic sport is still in its infancy– We still have a lot to learn, and a lot of boundaries to push in the areas of sport science and sport medicine, research & innovation and most importantly equity for Paralympic sport.
Nancy Wong
Role: Performance Services Manager
What is a Performance Services Manager?
The Performance Services Manager (PSM) is an individual that is a leader, a team player that collaborates and supports technical leads in achieving the goals of the team and national program. There are a few major aspects of the role such as building/maintaining relationships, collaboration, leadership and support of team staff, general administration, and National Team Programming. A PSM must be a "people person", you are working with (at times) others from around the world that range from executive directors to volunteers.
What do we not see behind the scenes?
The majority of the PSM's role is behind the scenes. All operations and logistics are coordinated in advance of any training or competition event. I spend a lot of time in front of the computer for operational/logistical research, planning, coordinating and virtually or in-person meeting local organizing committees (LOCs) prior to any of WRC's events. Onsite in an High-Performance (HP) environment such as a training camp or tournament, you may see me troubleshooting any challenges of the day, connecting with service providers, and even making PB&J's!
At the end of the day, my behind and Infront of the scenes work is driven by what I can do to help provide the athletes with the support they need so they can deliver their performance on court.
What have you learned working with the National Team?
Balance, working smart and there is always something new to learn from others and experiences.
What supports have you received that have allowed you to excel in your role?
Cathy Cadieux and Laurel Crosby are pioneers and women I admire and look up to. They have paved the path and laid down foundations for an inclusive and equitable space. Both Cathy and Laurel have provided an opportunity for me to continue to grow as a manager, learn as a mother, and show my daughter what is possible.
Members of our wonderful WRC Board of Directors, specifically Jen Braem. Her vast experience in Sports, high performance environments, being a parent and her drive of equality and equity brought to the forefront of our Child/New Parent policies. She is a difference maker, and WRC is so lucky to have her in our organization.
Duncan Campbell, co-creator of the sport, the "Quadfather", but he is more than that, he is a genuinely great human. Without Duncan, all of us that have been impacted by Wheelchair Rugby wouldn't be where we are today. Duncan was the first person I met in the Wheelchair Rugby Family and from that one phone call with him I am happily involved 15 years later and still loving what this sport and organization is all about.
All of the players and staff of WRC, who have welcomed and shown genuine care and support for Betty and my mom and husband as they have accompanied me on the road this high-performance season.
My mom, Fanny and husband, Landon who have been mentioned before, but I wouldn't have been able to be both a PSM and mother at the same time without their patience, support, and love. Lastly, our little Betty, who has tagged along worldwide so her mama can continue to be passionate about work, balance life and learn.
Ally Govier
Role: Athletic Therapist
What is an Athletic Therapist?
Athletic therapists are medical professionals that specialize in providing emergency and acute care for amateur and/or professional athletes, particularly during sporting events and competitions. Athletic therapists are also responsible for injury prevention, assessment, pre and post rehabilitation (to improve general health with an emphasis on musculoskeletal health) in on and off-field environments. Care is provided through an encompassing approach of support by multiple interventions which include but aren't limited to manual therapy, exercise therapy and modality application.
What is unique to the Parasport Athletic Therapy?
Parasport Athletic Therapy is unique because working with athletes with different and varying disabilities requires a wide lens approach and an open mind to be creative and collaborative when building an athletes plan of care. Every athlete has a varying degree of function that is unique and unlike the athlete next to them; understanding the individual is the highlight of my experience in Parasport Athletic Therapy. It is imperative because each athlete becomes a fresh case that you can't always compare to another's previous injury (similar or not) as foundation to build the next athlete's plan of care.
What happens behind-the-scenes & on Gameday?
Behind the scenes is a lot of collaboration with the other IST (Integrated Support Team) in the management of our athlete's health to ensure that on game day, everyone is operating at their optimal level to succeed as a team. Typically, you will find the medical staff providing care or therapy (manual therapy and ice/modality application) before and/or after games. We will assist in athlete pre and post game preparation by providing medical wound care, equipment assistance and transfers where needed.
Overall, day-to-day, we go with the flow to meet the needs of the players – meaning every day looks different based on the health of the team.
What have you learned working with the National Team?
Working with the National Team I have quickly learned the importance of adaptability in addition to the impact collaboration has on both the success and overall experience of sport.
In both the centralized and decentralized work environments of WRC, I have seen my roles and responsibilities change based on different personal development opportunities and the needs of the team. I had the privilege of working as WRC's Team Manager for a period where I quickly learned a new area of sport – administration. I have also taken on responsibilities of classification or even refereeing practice play. The openness and flexibility to take on these different roles has been beneficial in my career as a woman in sport – building new skills and unlocking new perspectives in high performance sport.
The roles I've had working and collaborating with the staff have been instrumental in managing the change and presenting opportunities for me to succeed. Working with my IST colleagues contributes to my knowledge of high-performance sport and uses the expertise I have around me. Collaborating and relying on the expertise of our Lead Medical, Marnie McRoberts has helped me navigate my early Athletic Therapy career and has been instrumental in my development as a medical professional in Parasport.