National Team
HIRSCHFIELD THRIVES IN LEADERSHIP ROLE
August 9, 2019"We are on the right track and we are going to see success in the future.''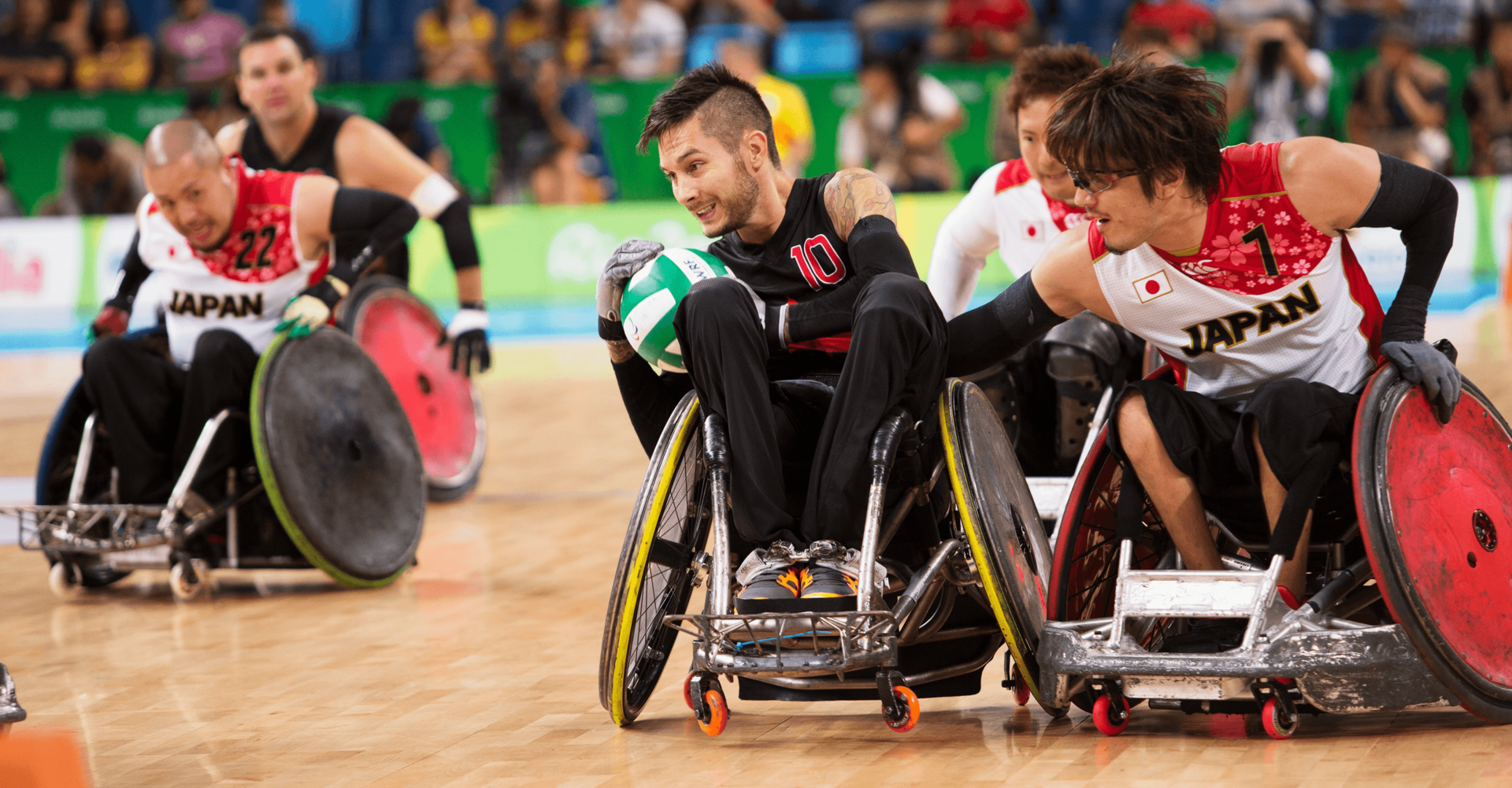 (Canadian Paralympic Committee, Toronto) – Four years ago at the Parapan Am Games in Toronto, Canada's wheelchair rugby team was on its way to becoming the top team in the world.
The Canadians had beaten their arch-rivals the USA in the final at the Games for the gold medal. The victory assured Canada a spot in the 2016 Paralympics and kept the Canadians at number-two in the world rankings just behind Australia. It was just three years after a major success at the 2012 Paralympics in London, where the Canadians took the silver, a feat they would repeat in 2014 at the world championships.
From the fall of 2015 to June 2016, Canada was ranked number-one in the world in the sport. Since then however there have been some key retirements and changes on the team which has forced head coach Patrick Côté to go into a rebuilding mode.
After a fourth-place finish at the Rio Paralympics in 2016, star forward Zak Madell took a couple of seasons off to focus on his studies but is back in 2019. David Willsie went from player to assistant coach and there was the unfortunate passing of Ian Chan this past winter.
The team was sixth at the world championships last year and has climbed back to fifth in the world rankings. Now it's the all important Parapan American Games in Lima which start in two weeks. As was the case in Toronto, the winner in Lima gets a ticket to the Tokyo 2020 Paralympics.
With Madell back, there are seven returnees from the 2016 team on the 12-man roster. One of those is co-captain Trevor Hirschfield. He says last year's worlds were the perfect learning ground for some young players such as Eric Furtado Rodrigues, Shayne Smith and Brendan Troutman.
''It was a good growth period for a lot of our younger players to see what getting to that next level and getting on the podium is going to take,'' said Hirschfield, 35, a national team member since 2006. ''For Lima, we have a group of young athletes who are driven and ready to work hard.''
The Americans (world No. 2) are seeded first for Lima followed by Canada and Brazil (world No. 9).
With veterans like Hirschfield, Mike Whitehead and Patrice Dagenais, Canada is fielding a solid core into the Games which will make it tough for any opponent to wrestle the gold away from them.
''There's more of a teaching aspect now for the veterans,'' said Hirschfield, a three-time Paralympian.  ''We are going to see a lot of positive results coming out of that. We are on the right track and we are going to see success in the future.''
Considered one of the top defensive players in the world, Hirschfield is leading by example this season both on and off the court.
"I've seen some success later in my career as far as personal bests so I want to continue to push myself in that direction and obviously be a leader that way. I'm busier than ever with a newborn [his son was born last year] and coaching provincially. I'm trying to be more engaged in rugby and pass on that knowledge."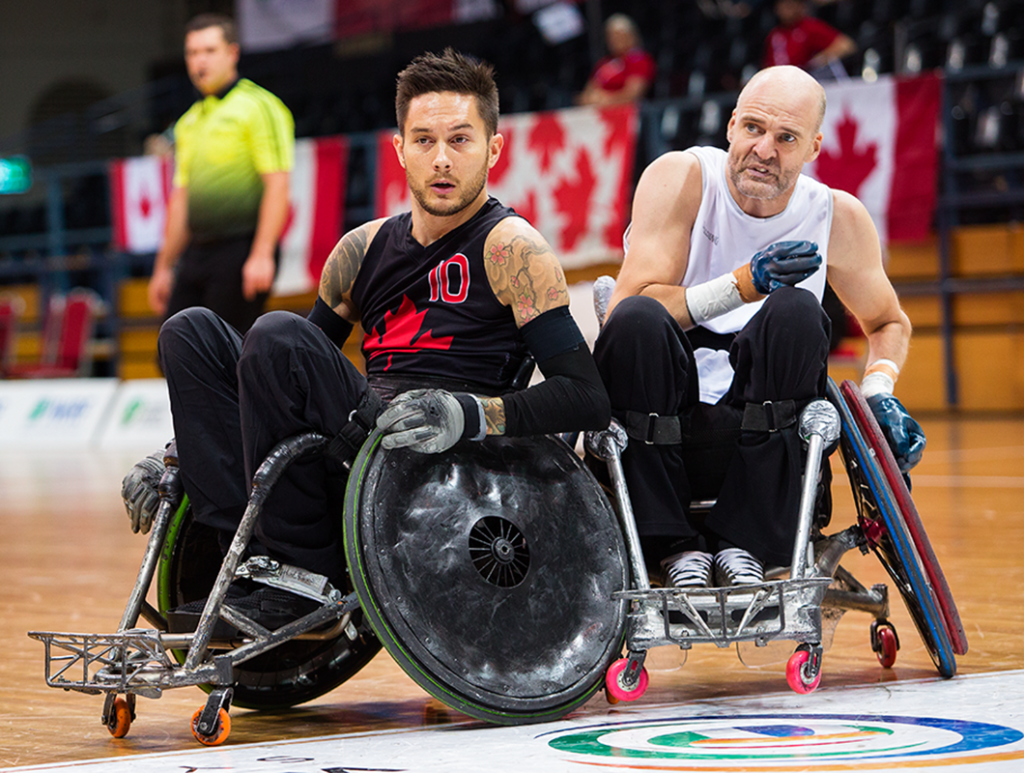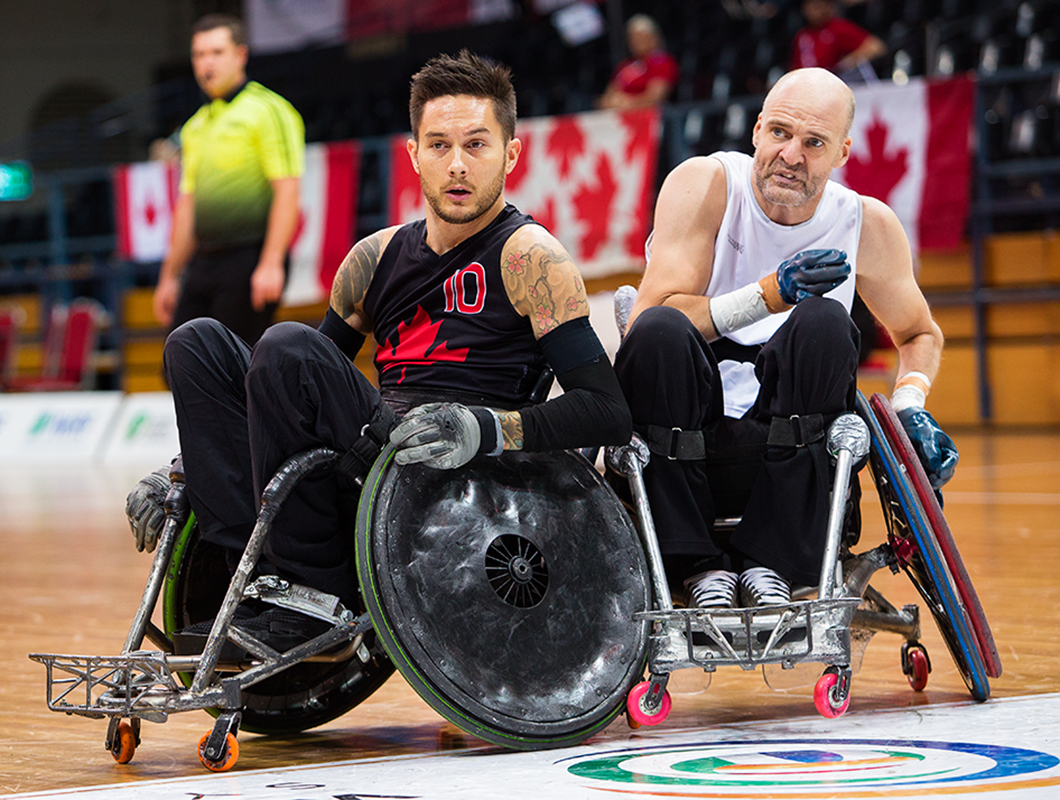 Hirschfield, paralyzed below the neck in an auto accident at age 16, says he has been fortunate to follow his dream as national team athlete and represent Canada around the world for 14 seasons. He credits his family first and foremost.
''I was fortunate from the start with BC Wheelchair Sports' programs which allowed me to access a wheelchair for wheelchair rugby,'' he said. ''Living on Vancouver Island the main costs for me early on was the travel to practice and train in Vancouver.
''My parents were a huge support early on in my career, and now my wife as well. They understand how important the sport is to me.''
With his commitment to excellence and his role in sharing his knowledge and grooming his younger teammates, Trevor Hirschfield is a name that will likely stick around in the sport long after his playing days are done.
''I enjoy passing my knowledge, I enjoy helping athletes learn and understand the sport. There is a lot of technical aspects that get overlooked.''