2023 National Championships
Wheelchair Rugby National Championships take place May 5-7, 2023 at Moncton Coliseum, New Brunswick.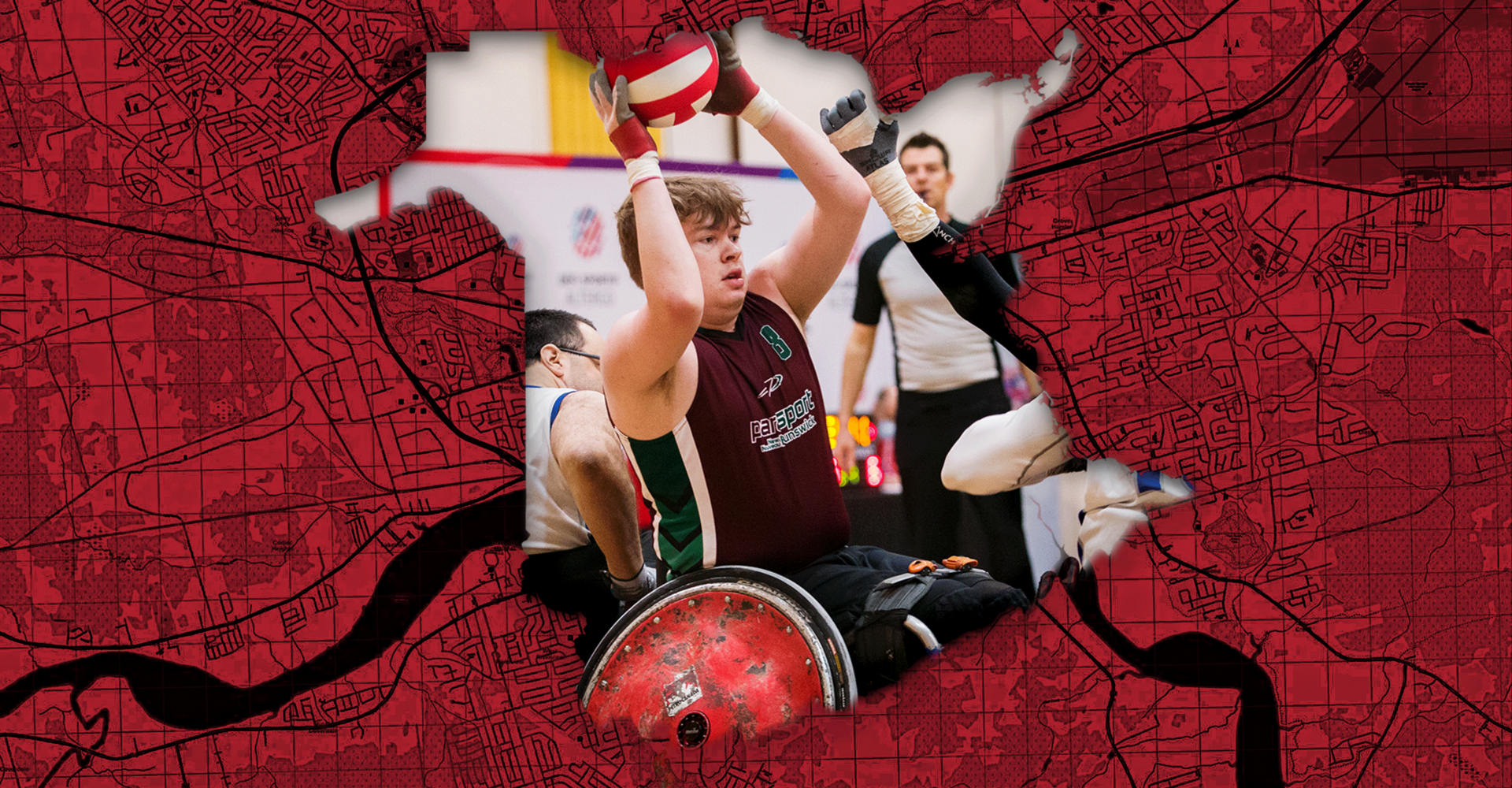 Sunday, May 7 (DAY 3 – LIVESTREAM)
Wheelchair Rugby Canada will be hosting full livestreaming for court 1, and bonus streaming on court 2 via YouTube.
You can also follow along on CBCSports.ca, the CBC Sports app and CBC Gem.
Updated tournament schedule and scores can be found here.
Sunday, May 7 (DAY 3 – LIVESTREAM Court 2)
Division 1 Rosters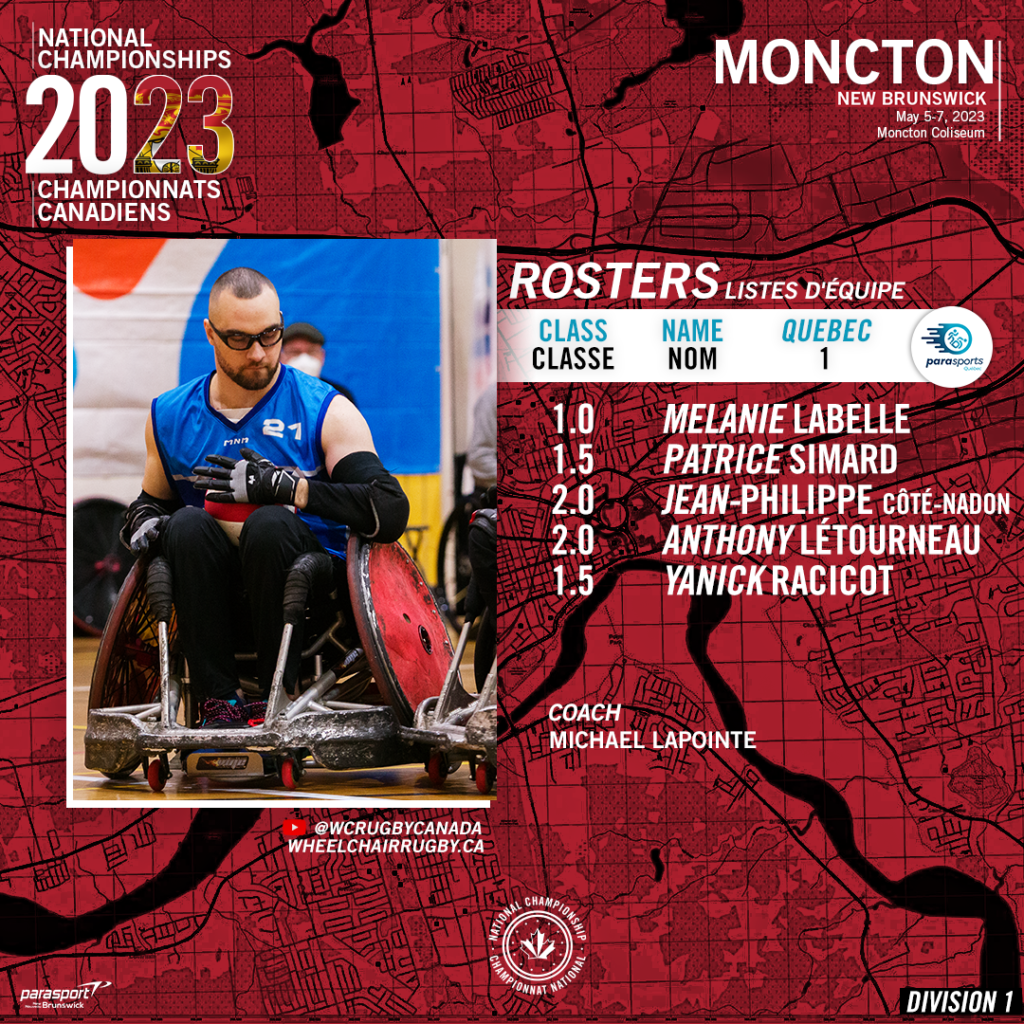 Division 2 Rosters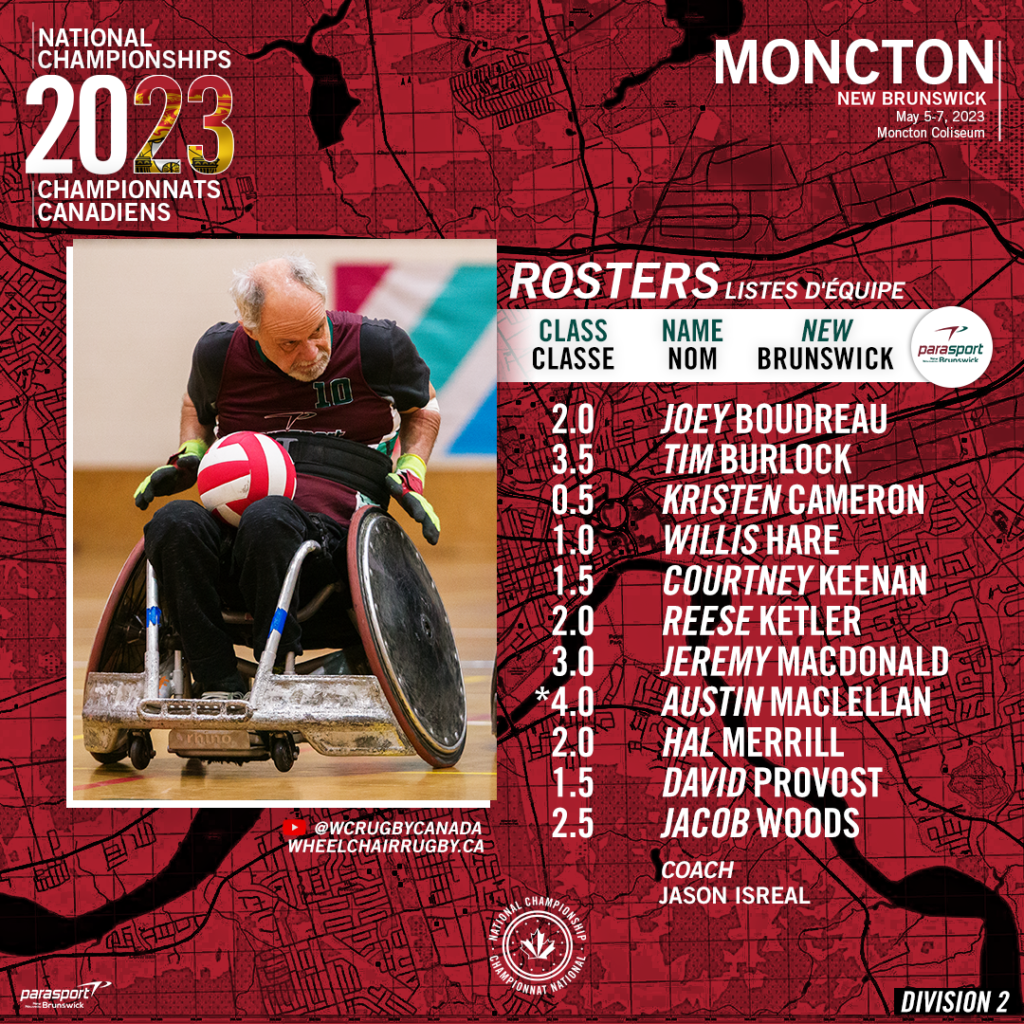 Event Admission
This is a free public event, no tickets are required for entry; however, WRC and Parasport New Brunswick will be collecting donations to support National Championships.
Venue: Moncton Coliseum – Hall A (377 Killam Drive, Moncton NB, E1C 3T1)
TOURNAMENT AWARDS
Player of the Game
D1 & D2 MVP
Rising Star Most Improved (presented by Resolution Fitness)
Judy Zelman Rookie of the Year Award (presented by 49BESPOKE)
Driving the Game Forward Leadership Award (presented by Howell Family) 
TECHNICAL
Technical Delegate: Adam Frost, WRC
Head Classifier: Paul Easton, WRC
Head Official: Kevin Bowie, WRC 
Media Kit
Click here to access your media Kit for Nationals.
Event Partners:
The National Championships are made possible thanks to the contributions of our partners and sponsors: